The Sharjah Desert Park is perfect for tourists, families, and nature lovers. Sharjah Park is an information and leisure center for people of all ages, with more than 300,000 visitors annually. Established as a conservation center of the region's endangered fauna and flora in 1995, the desert Park of Sharjah was created at the Seih Al-Masmout Reserve. It has, over time, become a lively retreat center with a spectacular botanical garden, an outstanding petter farm, and rare desert animals' reproductive facilities, which are saved from their environments at risk. However, the breeding center is not open to the public at large. The desert park has nothing to do with dune bashing activity or a regular desert safari.
About Sharjah Desert Park
Desert park Sharjah is a vast land that has been an amusement park. It can also be a learning journey, not simply an entertainment experience. Sharjah Park consists of three major museums: the Museum of Natural History, Children's Farm, and Arab Wildlife. Stretched over 1 km of ground, lots of stuff needs to be done here. It is appropriate for persons of all ages. There are many other exciting things to do in Dubai besides the parks for tourists. This iconic venue, which should undoubtedly be a must-visit list, is about 28 km from Sharjah. On all days of the week, except Tuesdays, the Park is open. Day-by-day schedules are different. The Park is open every Sunday to Thursday from 9 AM to 5:30 PM. The Park will be available from 2 PM to 5:30 PM on Friday and open from 11 AM to 5:30 PM on Saturday.
Sharjah Zoo Location
Sharjah Park is situated at interchange 9 along the Al Dhaid Highway (E88) and is 21 km from Sharjah International Airport and 44 km from Dubai International Airport. It is one of the top holidays in the UAE in Sharjah. It covers an extensive area. A specialized reserve in Arabia's Wildlife Centre, Sharjah Botanical Museum, Sharjah Natural History Museum, and Children's Farm is a kilometer away from Sharjah desert park. It's one of the few places tourists under one roof can encounter wild animals, traditions, and history. It allows tourists to learn more about the region's flora and fauna. Most tourists visiting the United Arab Emirates are interested in unique places in Dubai. However, the entrance fee is AED 15.
Desert Park Features
The Arabic Wildlife Center is the only 'zoo" in the UAE where all Arab wildlife remains in its natural environment and is one of the desert park's main attractions. It is divided into five parts, also called the Sharjah zoo. The first section covers snakes and contains unusual reptiles and insects containing several desert reptiles. Arab frogs, vipers, camel spiders, lizards, and scorpions are included. An indoor aviary was built in a desert for indigenous birds and other feathered creatures. Tourists can see foxes, mongooses, hedgehogs, porcupines, and sand cats in the nocturnal animal segment. Creek park Dubai is also considered a place for outings with family.
Desert Park Layout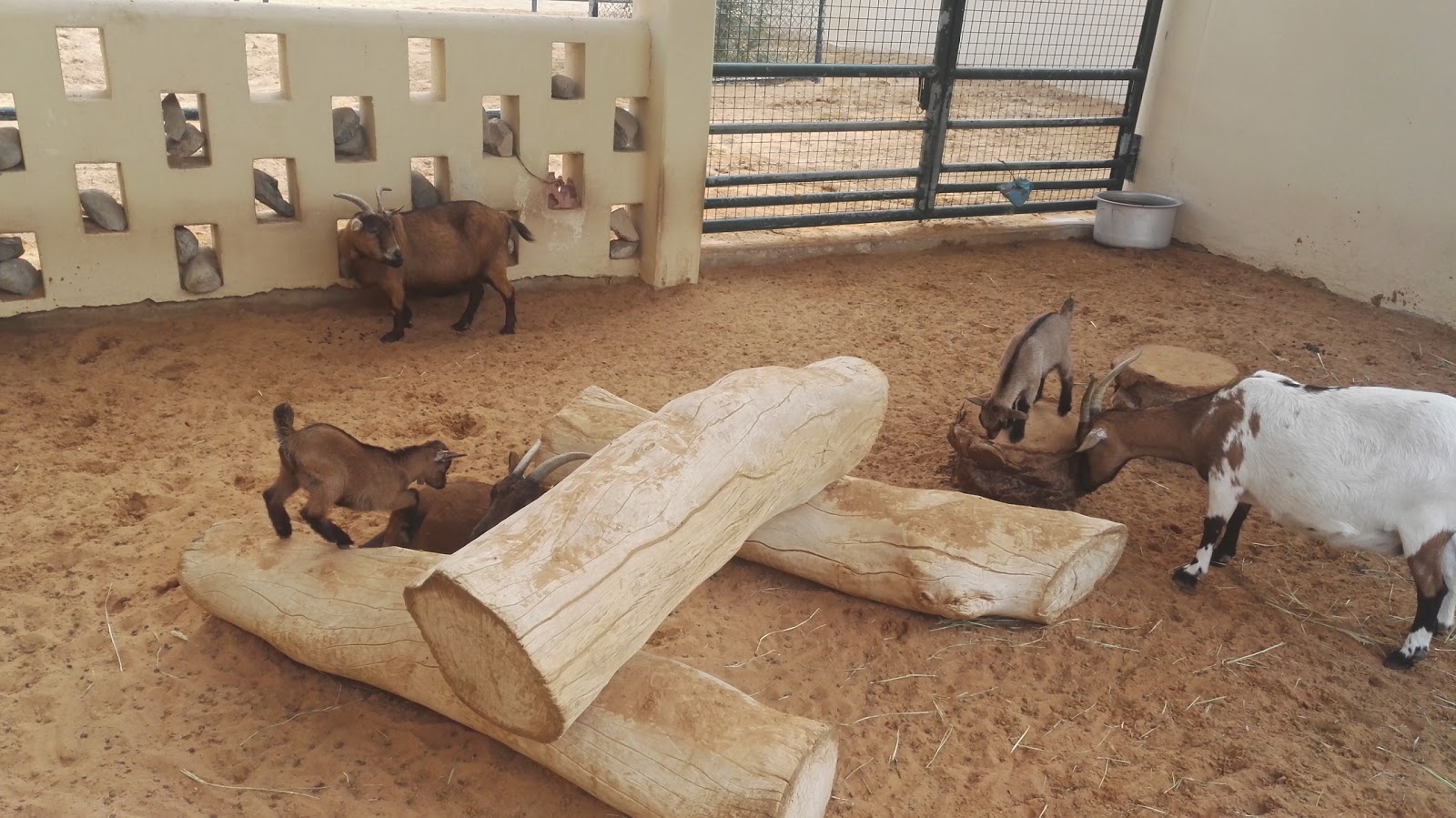 The Natural History Museum is split into five parts and gives tourists a chance to learn about Arab Desert flora and fauna. The first segment, 'Journey through Sharjah, ' tells of life on earth by providing audiovisual content on earthquakes and volcanic eruptions. The second segment of Desert Life introduces numerous ecosystems and desert species. The theme "Time journey," the subject of the geological displays, is another hall in the Museum of Natural History of Sharjah. This graphic charts the earth's timeline and features a dinosaur's fossilized thigh, a large plate of the petrified copper ear, and the first real meteor from space.
It also has rainfall fossils and is the oldest rock in the world. Next is the hall "The Living World," which displays visuals of living species and the individual, environmental, and other natural environments benefits of those creatures. Find the replica of some of the most magnificent water species on the Live Seaside on the seafloor.
Sharjah Desert Park Tickets
The admission fee for adults is AED 15 only. This is AED 5 for kids above 12 years. Most visitors deem the money price nice since it gives entry to all the areas except the breeding center. The ticket contains guided tours as well. However, the desert park in Sharjah's timings is 09:00 AM to 06:00 PM.
Children's Farm at Sharjah Desert Park
The Children's farm was opened in 1997 to develop cultural literacy and environmental consciousness among children by the Environment and Protected Areas Authority. For petite girls, it's a beautiful way to have a real encounter with feathered and four-legged mates. Kids will feed their favorites like cows, dogs, Arabic horses, goats, and camels. Poultry species such as mallards, gray geese, ducks, Indian peafowl, and chickens may also be fodder for them. A small library with children's reading content features an enclosed portion of the farm.
Young guests will feed and pet their preferred animals in the outside area of the farm. Children can feed domestic livestock, for example, cows, sheep, Arab horses, goats, and camels. People of all ages will participate in sensitization exercises and workshops to get acquainted with the animals and birds of the region. A small library with children's reading content features an enclosed farm portion.
Botanical Museum at Sharjah Desert Park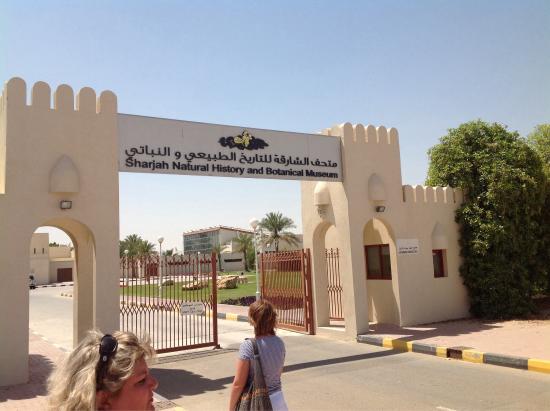 The Botanical Museum Sharjah opened in 2008 and exhibited seeds, herbs, and trees interactively. As a fascinating and vibrant educational destination, interactive exhibits and spectacular audiovisual activities allow you to learn about plant life and its diverse forms, such as mushrooms, algae, bushes, and grasses. Furthermore, it will also teach you the value of plants. Near the Botanical Museum is also an Islamic Botanical Garden, with plants described in the Holy Quran and the Al-Sunnah.
The Botanical Garden of the facility belongs to the Natural and Museum of Botany Heritage. In Sharjah, there are 91 types of local plants. Besides indigenous vegetation, the area is also an excellent location to study local soil types. Graphic illustrations demonstrate how local fauna and flora survived over time in the various climes of Sharjah. Desert Life's segment illustrates the desert climate and how living creatures can live under challenging conditions. It also describes these species' benefits and detrimental effects on individuals, the ecosystem, and other natural habitats. The fifth hall is The Living Sea, where replicas of aquatic animals are exhibited. Also worth visiting is this display of the marine environment. The Sharjah Botanical Museum is a vibrant and thrilling edification destination for people of all ages. Al Qudra Lake is the most visited place for the residents of UAE for camping and outdoor BBQ.
Arabian Wildlife Center – Sharjah Zoo
In 1999 the Ruler of Sharjah inaugurated one of the highlights of the desert park in Sharjah, an Arabia Wildlife Centre. It is recognized as the first natural reserve learning center in the UAE. Arabic Wildlife Center aims to teach tourists about life-species richness in the Arabic Peninsula. In this segment, snakes, including the cobra, the buffer snake, and the vipers, are endemic to the Arab Desert. This field reflects the avifauna of the Arabian region's numerous valleys, deserts, and mountains.
Animals at Arabian Wildlife Center
Nightly animals watch some night-active animals, such as foxes, mongooses, wildcats, candy, and more. There are five enclosures: baby hamadryas, Arabic wolves, stripped hyens, Arabic leopards, and other carnivores, including large carnivores and primates. Therefore, the cafeteria and viewing area is a spacious viewing zone that doubles as a coffee shop. The tourists will enjoy a large antelope show panorama and view species such as the Arabian Oryx, the ostriches, the gazelles, etc. This zoo in the Park offers information on each species through audio recordings and educational panels in addition to animal sightings.
Endangered Animals at Bedding Centre at Sharjah Zoo
BCEAW, founded in 1998, aims to protect animals at risk. The center has also been a research base for some of the most endangered animals in the area, including the Arabian Cobra, Leopard, and more. Also, the BCEAW takes part in international breeding programs for animals such as sand cats, cheetahs, etc.
Islamic Garden at Sharjah Park
The Islamic Garden is the first in the Middle East and opened in the Sharjah Desert Park in 2014. The garden is home to plants in the Holy Qur'an and Prophet Muhammad's Sunnah (peace be upon him). Forty-four species include aloes, lemon, henna, kutum, etc. Visitors can learn about plants by recognizing cards and touchscreen interfaces. Visitors will also dine in a café and visit the bookshop, which contains suitable books for all.
Conclusion
It has been concluded that Sharjah Desert Park is a rehabilitation zone covering a broad region containing three fields: the Museum of Natural History, the Arabian Wildlife Center, and the Children's Farm. It supports its tourists in gaining the most enjoyable way possible, a deeper view of UAE flora and fauna and the scientific interpretation of natural processes. This excellent museum is 28 km from Sharjah along the way to Al-Dhaid. Particularly for nature lovers, this museum must be visited.