Creek Park Dubai opened in 1994, it occupies an area of 96 hectares covering a science education park that costs over AED 106 million. Following Mushrif Park, Dubai Creek Park comes second in terms of area. However, its machinery is known as more modern and its strategic position in the vicinity of Dubai city center. The park contains a range of amusement and leisure amenities, including playgrounds for youngsters, open fields, picnic areas, and grill areas, as well as important facilities like Dubai Dolphinarium and Children's City.
The main question for the visitors and foreigners is that where is creek park Dubai?
Situated in the middle of Dubai and overlooking the Bur Dubai side, Creek Park Dubai is strategically placed. The park spans from Al Maktoum Bridge to a 2,5-kilometer stretch on the other side of Al Garhoud Bridge. The Dubai Golf Club is opposite the Deira line. Dubai Creek Park, a business artery in the old and modern Dubai, is divided. This connection helps you to search all Creek Park general guidelines. Park admission fees do not require entry fees to Dubai Dolphinarium or Children's City.
In its varied programs or amenities, Creek Park Dubai offers multiple resources and leading services for persons of determination. This is possible thanks to modern designs that take account of and adapt to the needs of this segment of society. Parking areas near the park, public utilities, and flat trails are included in these services.
About Creek Park
Creek Park Dubai is on the banks of Dubai Creek and separates itself from other green spaces in the area. It is Dubai's second-largest park with an expansive acre of lawns, botanical gardens, and playgrounds for children. While the core of the city is this refuge, it has broad lawns and limitless views of the river Baixa. Walk the paved walk, watch the dhows bubble into the water or enjoy the theater presentation. You can also visit the park with only a few dirhams by renting a bike. There are lots of free barbecue spots in the park, popular with picnic lovers.
The Creek Park is a lovely location stretching over a wide field, packed with green, grassy spaces, vibrant floral beds, and themes. To visit the park, rent a bike. You can pick a small bike for two people or a bigger bicycle for four people, and cycle around the main park if you're in a group. You can also board the train for a barbeque party in the bbq area, whilst children can play in a beautifully built children's park. The children will play at the barbecue. Children's City is an amusement park where children of all ages can have fun for 15-20 Dirhams.
Entrance and Opening Timings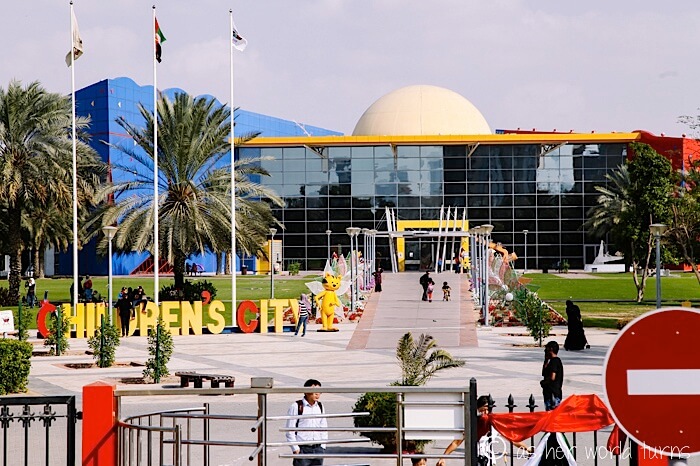 Five doors open to the massive park. There are three on the main highway, the rest two on either side of the bridges Al Garhoud and Al Maktoum. The entry fee is just AED 5 per capita for Creek Park Dubai. Boats from Dubai and Deira will be hosted in the park in four berths. You may also ride the subway to Creek Park Gate 4. Many travelers prefer entering gate 2 via Creek Park.
The entrance fee for Creek Park Dubai is approximately five Dirhams per person and can be paid on any entry. You can access Gate 1 which is next to the cable car ride by entering the park from Garhoud Bridge. The opening hours of Dubai Creek Park will take place in winter from 08:00 to21:00. Over the season, the hours of Creek Park shift from 5 pm to 9 pm.
Dolphinarium Dubai at Creek Park
The Dolphinarium in Dubai can be seen at Creek Family Park. In some shows, they also have seals who hop and juggle in the trap. Often you can also dive alongside the dolphins. In the Creek Park Dubai Dolphinarium, you can also hear about dolphins. It has a 5-dimensional and 7-dimensional theater, a mirror labyrinth, an entrance hall, and 20 different bird species. This location is popular with girls, birthday parties and school groups are often welcome.
Children City at Creek Park
You must visit the children's city of Creek family Park if you want an educational and fun day with your dad. It is an indoor infotainment facility that allows children to learn through different practices. Children's Community has a museum of science and earth sciences, a world fair, a planetarium, and an outdoor hub. There is a playground for children under 6 with activities for their age group. For the youngest age 6. The Al Ajyal Theater for children and adults is also open.
Shopping Malls and Restaurants at Creek Park
The dominant field of the economy was the pearling industry in Dubai, and the major source of exports are the gold stores. There are several free-market activities held in Dubai Creek Parks. Don't hesitate to rest and shop while you're there on that lucky day. If you're a lover of seafood, then the restaurants of Dubai Creek Park are the place to stay. Kitchens from all parts of the world can be found. Just sit down and have the best sunsets and eat snacks. In the creek district, however, you can get some of the best seafood.
Dhow Riding at Creek Park
At creek park Dubai, you can take a wooden dhow or a cab. Taking a slow drive through Creek Park Dubai to witness the quiet and tranquility of the bay. In the happiest moment of your life, you can indulge. You feel like a king in Hollywood movies because of the setting. In family Park Dubai, there's a little boardwalk too close to the dhow area you might visit. If you like the dhow cruises you may be interested in desert safari too.
Mini Train and Bike Riding at Creek Park
The mini train is another choice you can use. You will enjoy a small trip on the trails and experience much of the Creek Park, especially when you are short on a short term mini-train. Take the best journey of your life. It's suitable for children as well as adults. You go to a park and not cycle, even though you're an adult, does not seem right. Ride away all your troubles in the theme gardens and flower beds and be one with the world. You will rent bikes in Creek Park. Two or four people can borrow a small bicycle; a large bicycle can be obtained.
Picnic at BBQ Creek Park Spot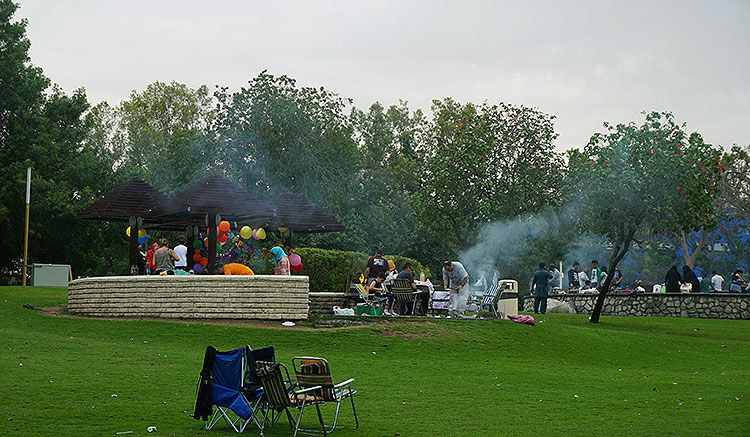 People in Dubai love to plan picnics all the time with their relatives and friends! Creek Park Dubai has many barbeque locations to meet and enjoy. Creek Side Park also features among our best BBQ choices in Dubai with its dedicated barbecue stations! Huge picnic spots are spanning the two fields of sport.
Cable Car Riding at Creek Park
Went, run a train, and cycled through the park, but you still need something? The Park of Dubai Creek has much to do with the elegance of the surroundings. A trip by cable car to captivate visitors. Enjoy a view of the park from the bird's eye. It is a 30-minute flight, spanning 2,3 kilometers, and goes up 30 meters into the clouds. Also, Riders can see the skyline and skyscrapers that are the main draw for Sheik Zayed Path avenues for explorers in Old Dubai, which is on the editing edge of the water.
Cable Car Riding Prices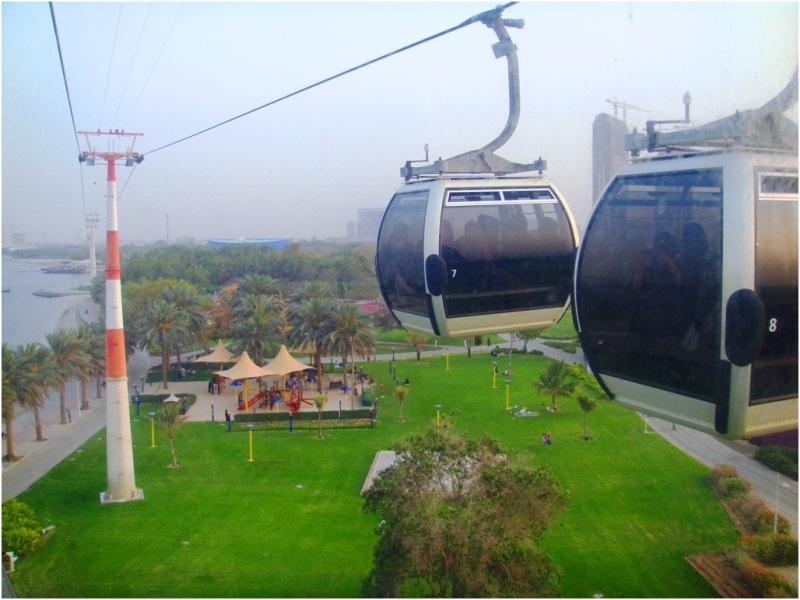 In Creek Park Dubai, if you want a look over the Park from a bird's eye, take a cable car. The journey takes 30 minutes, reaching 2,3 kilometers from the Park and 30 meters into the air. On Sheik Zayed Lane, you can see the Skyline of Old Dubai and skyscrapers. Fare comprises AED 25 and AED 10 per child for each parent. Although the schedules are from 8:00 a.m. to 11:00 p.m. every day in winter, and from 5 p.m. to 9:00 p.m. in summer. Ladies' car riding will only be for one day on Wednesday. To sum up, at Creek Park in Dubai you can pick a variety of items. This includes the bird demonstration at the Dolphinarium in Creek Side Park.
Fun Family Activities at Creek Park Dubai
If families visit the park they can do like the mini-golf course, the go-kart track and many children's playgrounds have a lot to enjoy. Both these services are also included. The Dubai Dolphinarium is also located in Creek Park, and families can enjoy a rich dolphin-trick program and sealing stunts. Go to the City of Girls, an indoor 'edutainment' center, after the demonstration by the dolphin. The park offers free entry to the park as well as convenient access to all of the attractions for people with special needs deemed "Definite Persons of the UAE."
Conclusion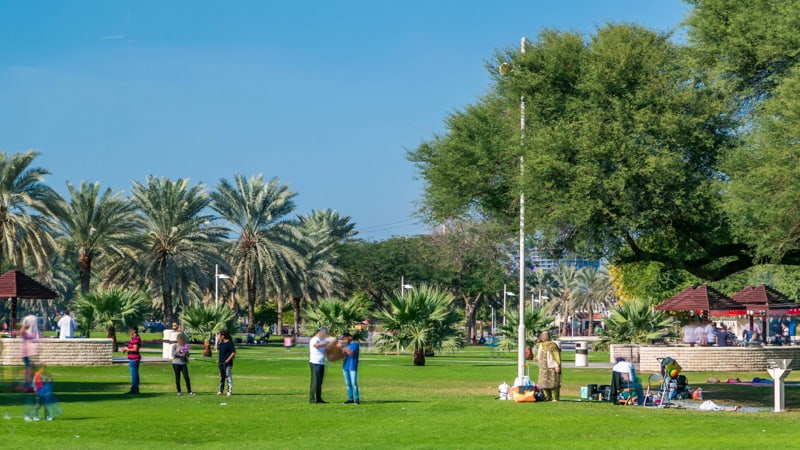 Briefly, Dubai Creek Prak is a complete and affordable package. A wide variety of free facilities and low wages allow everybody to spend their time to the maximum. Creek Park Dubai is a choice. This famous attraction in the city is also conveniently accessible as parking in the Dubai Creek Park is easy to find. The park is a favorite location for free market events. Other must-visit parks in Dubai are also open. And Abu Dabi has a list of public parks you might also enjoy if you live in the capital city.