Dubai Municipality has built a lot of parks around Dubai for its residents to wind down after a week of hard work. These parks have standard features like playing areas for kids, vast grassy grounds, a barbeque area, jogging tracks, etc. However, each park is different than the others in many things. It is not only where they are located but also what they offer unique so that residents from one very far area would still love to come over and enjoy a distant public park. One such great park is Creek Park Dubai.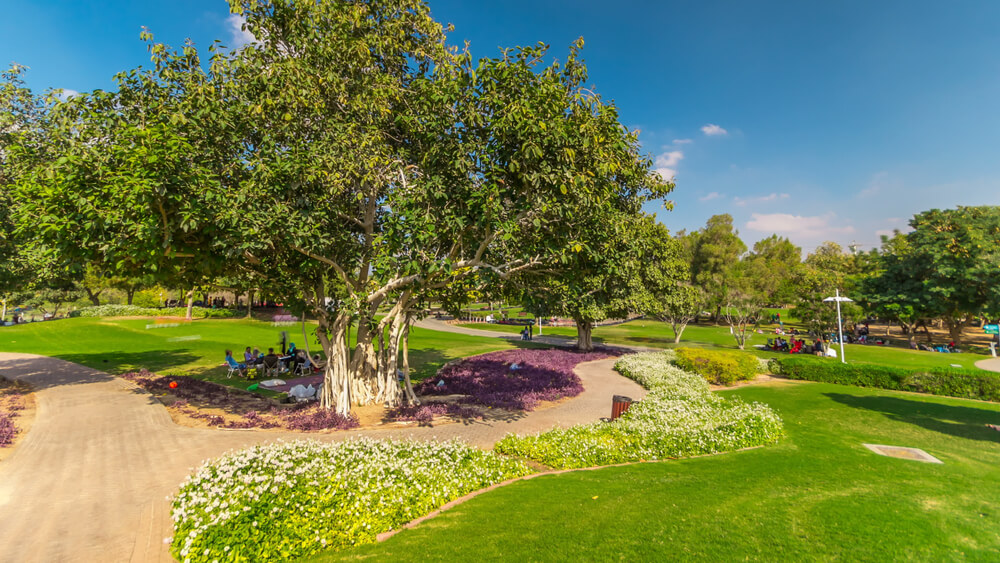 Creek Park has much such uniqueness. The first among them is that it is located in the Umm Hiraira area. It starts almost where the Dubai Courts are located, i.e., very close to the Maktoum bridge, and ends at Dubai Healthcare city. In that way, it runs parallel to the Creek. On the other side of the Creek is the iconic Dubai Gold Club. The Creek divides the two sides. This vast park is so huge that it is almost 2.5 kilometers long. It has 4 gates, is spread over 96 hectares, and was built with an investment of AED 106 million. Dubai Creek Park, giving easy accessibility, is one of the most popular and visited public parks in UAE.
Creek Park Dubai
The park has several popular points of interest. It has Dubai Dolphinarium, Children's Park, Go Carting, and the usual attractions such as plenty of barbeque zones, Sandy play area for kids, etc. The park has a jogging track along Dubai creek that overlooks the Dubai Golf Club.
The park has a special toy train for people to enjoy the entire length and breadth of the park. This is a free ride. You may hire bikes and cycles for a healthy ride around the park on the particular track built for this purpose. A walk along the calm creek water is an experience in itself. You might catch up with seaplanes taking off or landing on the other side. In the night, the queen of the Creek, large, decorated Dhows, starts playing on the Creek, carrying hundreds of tourists for a round trip on the Creek. You may also catch a glimpse of the Dubai Aqua Bus that runs on the road and sails on the water, landing in the creek.
When you take time off to come here, you enjoy the fleeting moments of a beautiful world that soothes your soul. Dubai Government has established these parks as a gift to its residents and tourists to increase happiness and lower tensions. When in Dubai, make sure that you spend an evening here.
Children's City Creek Park
There is a vast indoor park called Children's City inside Dubai Creek Park. This area is dedicated to the scientific and intellectual development of children. It is immersive, educative, and entertaining. It can keep kids and adults engaged for hours. It has many workshops, training, and edutainment to keep kids on the learning trajectory. Before you step into this city, please remember the following.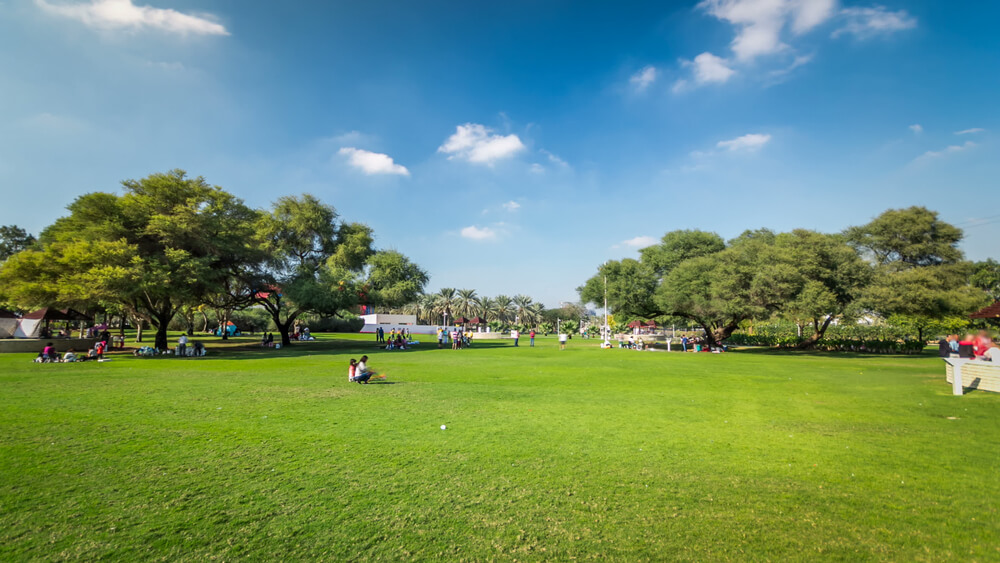 All adults must share learning aids with kids
Smoking is strictly prohibited
Silence is preferred unless being asked to speak
Check the calendar to attend celebrity book launches or events for kids
Do not snatch any toys or learning aids from other kids
Control your kids, as running Is not allowed inside the Children's city
When you get inside the Children's city, you will have the following facilities;
Café
Restrooms
Nursing rooms
Locker rooms
Prayer hall
Changing room
The tickets for the Children's City are as follows.
All kids up to 3 years can enter for free
Children from 3 years to 16 years pay Aed 10/-
Adults pay Aed 15/=
A family accompanied by 2 adults can enter by paying AED 40/=
Special rates for groups
The Children's City also has a special allocation for people of determination.
Unique entrance and parking area
Brail stories available
Complete assistance to people of determination, including wheelchairs
Dedicated parking area
Escalators fitted with
Children's City Timings: 09:00 AM – 07:00 PM, Fri-Sat: 02:00 PM – 08:00 PM
Creek Park Dolphinarium
The Dubai Creek Park is famous for its Dolphinarium. This is located immediately after Gate 1 to the right. You reach Gate 1 from the Dubai Healthcare side. The parking is outside, and you must enter Creek Park by paying Aed 5/= for everyone above 3 years. Dubai Dolphinarium is where you can check out the beautiful sea mammals, Dolphins, and seals.
Dolphins are considered to be the most intelligent animal in the marine world. They are also very lovable and quick learners with their unique characters. They are playful and love to show off their skills. The beautiful creatures are well-trained in a lot of actions that are entertaining and even educational. The Dolphinarium even runs interactive sessions for kids by letting them touch, play or swim with them. Of course, the fee for each activity is different.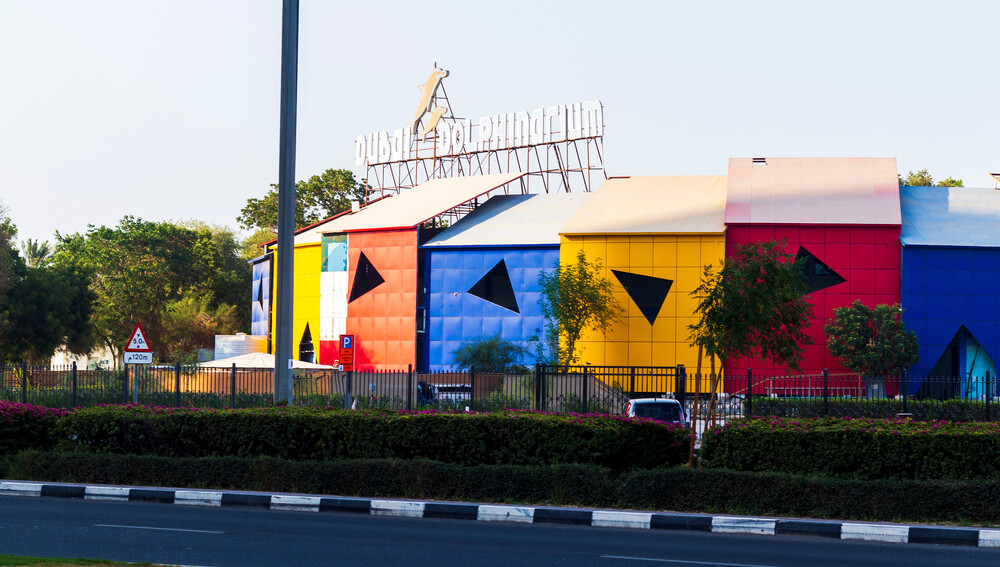 In the summer, the usual Dolphin show is priced at AED 15/=, which goes up to AED 20/= in winter.
Deep swimming with Dolphins costs AED 40 in summer and AED 60 in winter. Swimming with Dolphins has some pre-conditions.
Is Swimming allowed at Creek Park Dubai?
There is no swimming facility in Dubai Creek Park. However, you may go horse riding, go-carting, cycling, biking, etc.
Barbecue at Creek Park
Thousands go to different parks in Dubai on weekends with families and friends to barbeque and eat under the open sky. The outdoors is a big part of UAE Dubai culture. It is the best way to foster family bonds and deepen relationships. Dubai Creek Park has special zones for barbeque. The barbeque pits with proper smoke outlets are already built in these zones. It would be best if you took barbeque fuel/ coal/ firewood; of course, the items for grilling are yours. Enjoy an open-air late-night picnic with your friends and families in Creek Park Dubai with excellent music and plenty of gossips!
Creek Park Gates
There are 4 gates to enter Creek Park Dubai. Gate No. 1 takes you to the Dolphinarium and Children's City. This is considered the main gate. All the parking is outside, and you must check if you are entering when paid parking is applicable. If you plan to go on the weekends, we must warn you that parking will get full soon. The 2nd and 3rd parking is further north; finally, the 4th parking is closest to the Floating bridge.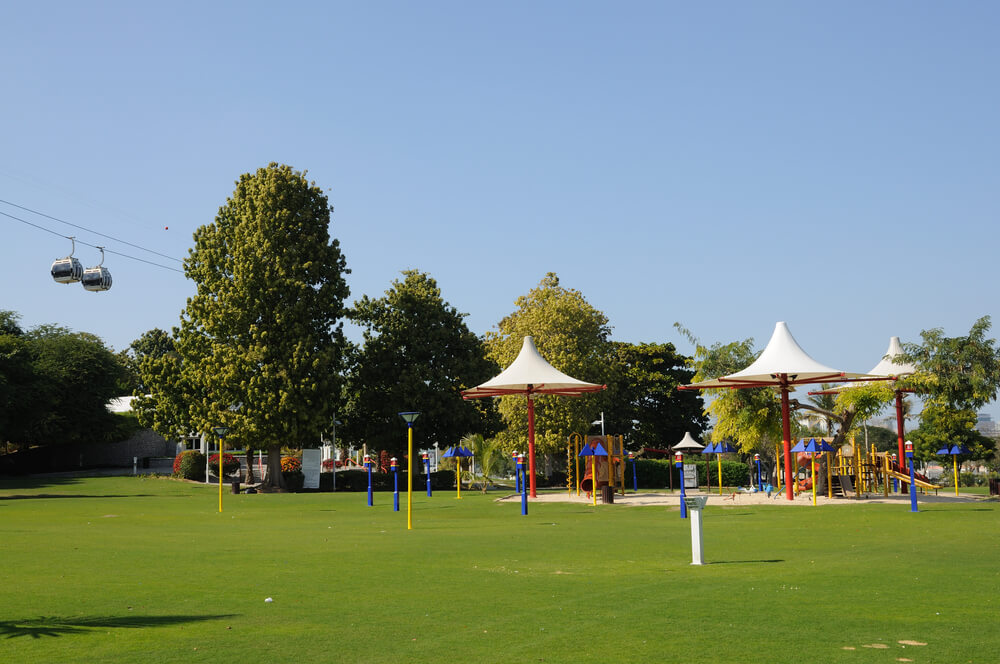 Earlier, this bridge was closest to the Cable Car ride too. However, the Cable Car ride has been closed since 2020 for safety reasons.
Hotels near Creek Park
1. Many hotels are very close to the Creek. We are listing the top 10 hotels and their distances from the park.
2. Park Hyatt Hotel – .9 KM
3. Raffles Dubai in Wafi Mall – 1.6 KM
4. Rove Healthcare City, Dubai – 1.4 KM
5. Hyatt regency Creek Heights – 1.4 KM
6. Novotel Bu Dubai – 1.5 KM
7. Golden Sands Creek, Bur Dubai – 2 KM
8. Hampton Creek, by Hilton – 1 KM
9. Holiday Inn, Bur Dubai – 1.3 KM
10. Mariott hotel, Deira – 1.2 KM
Creek Park Events and Festivals
Not many people know Creek Park was the venue for 2 Dubai Shopping Festivals. It was the venue for the most extensive breakfast hosted by the Dubai Government. Due to its size, it has been at the center of major Dubai outdoor events.
In 2020, it hosted the Huge Kite Festival when countries such as China, Japan, India, South Korea, and Pakistan with long kite flying traditions came and showed their mastery over kite flying. Thousands of kite lovers from various vantage points of Creek Park watched this festival.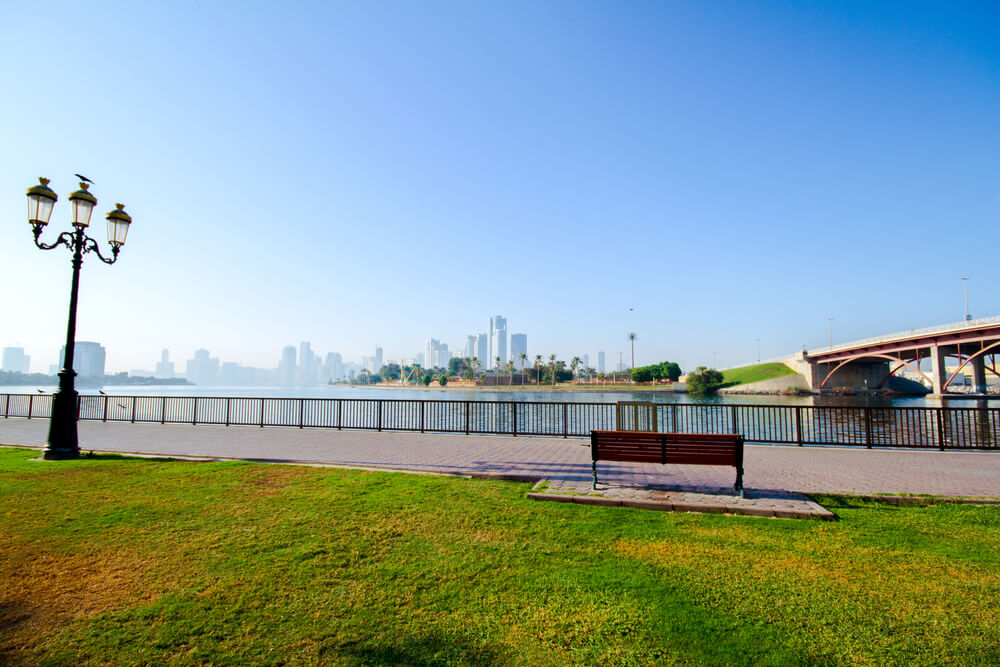 Dubai Creek Park is also the venue for Holi Festival, celebrated mainly by Hindus. This is also called the festival of colors. The venue is closed partly for the revelers to enjoy this festival to the fullest. Though you need to pay a special entry ticket to participate in this festival, once you are inside, it is all fun with DJ belting out some foot-stomping beats.
It is also the venue for some activities like fireworks during Shopping Festival, Edit in Dubai, and the UAE National Day. The Children's City hosts some events for kids during Dubai Summer Surprises.
Creek Park Location and Timing
Creek Park is located in Umm Hurair 2 area. It is close to Healthcare City, Dubai Courts, Dubai Floating Bridge, and Dubai Pearl development. It is a massive public park and opens from Monday to Friday, from 8 AM to 10 PM, and on weekends (Sat/ Sun), it is open from 8 AM to 11 PM. During the holy month of Ramadan, it opens afternoon and is open from 9 AM to 11 PM.
Conclusion
Creek Park Dubai is an excellent recreational venue where some of the most well-known events occur. It is a massive park located in Umm Huraiar 2. This park is in the heart of Dubai and is easily reachable by Metro Greenline, RTA Public Transport, and private taxis. Its lush green foliage provides the required oxygen to the city residents. It is known for its Dolphinarium, Children's City, Carting, Biking, and Cycling. For food, you can either take your spot in the barbeque zone and get grilling or enjoy tasty food in one of many restaurants. Many vendors would sell you street food also. Undoubtedly, this park is a blessing for residents of Dubai.
FAQ
How to reach Creek Park by Metro?
Take Greenline Metro and get down at Healthcare City. From there, you could even walk it up in the winter. However, if you are lugging heavy picnic stuff, hop on to the C07 bus. The same bus starts from Abu Hail Bus Station and comes to Dubai Healthcare City. You may also take one of the following buses to go to this park.
27, 53, C9, E303
Is Creek Park accessible?
There is parking for more than 180 cars. Please note that the parking is free for park visitors only.
Is BBQ allowed at Creek Park?
BBQ is allowed in Creek Park. There are particular areas where the BBQ pits are made, and you need to get your grills, grilling items, and fuel. These BBQ pits are made of charcoal. Bonfires are not allowed, so please do not bring any firewood. Do not do BBQ in other areas of the park. It is punishable.
Conclusion
Creek Park Dubai is one of the most loved destinations for the residents of Dubai. It is located at the heart of Dubai, or Old Dubai, as it is known nowadays. Dubai Creek Park was completed in 1994; since then, it has hosted several festivals and events. If you ever love seeing dolphins in action, come to the Dolphins Dubai in Creek Park. These ever-happy sea mammals would entertain you with a high level of intelligence. Dubai Creek Park also hosts the Children's City, a center of excellence for kids to learn and enhance their knowledge. This place is fully friendly to people of determination.
Earlier, Dubai's most famous Cable car ride was in this park. Since 2020, this has been closed for safety reasons, and there is no announcement from the Municipality for its re-opening.