Dubai is one of the world's most popular locations for tourism. It's an unbelievable mix of elegance and natural beauty. Dubai is a perfect and comfortable place to visit, thanks to all the ultra-modern architecture, exciting and spellbound nightlife, and great views of the stunning skylines. Dubai still has another side and offers an outstanding experience of Hatta kayak. It is a model trip from Dubai with all the picturesque mountains and rich cultural history. From traditional Dubai weather, you can visit the place to change the climate in Hatta.
About Hatta Kayak
Most citizens waiting for their permanent visas prefer to cross the border to Oman City and return with a visitor visa. Now, we want you to remember the next time you hear Hatta. Dubai constructed a Dam during the 1990s to protect this enclave's water supply. Today, on the artificial lake surrounded by mountains, you can kayak or paddleboat an electric boat. On a panoramic kayak in Hatta, Dubai, you can have an exciting bike ride and battle the waves.
For all adrenaline junkies, there are plenty more adventure experiences. Another steaming means wandering along Oo Hatta's traditional streets and capturing the colorful community. The place to be in Hatta Dubai is to get away from the busy hustle and bustle of the area. Long weekends can occur, especially after lunch on Friday, so you should go there in the morning or during the week. Great pictures to make, a lovely trip, and a hybrid activity. Still, the residents of Dubai preferred Al Qudra Lake for camping and outings with family and friends.
Timings and Prices on Hatta Kayaking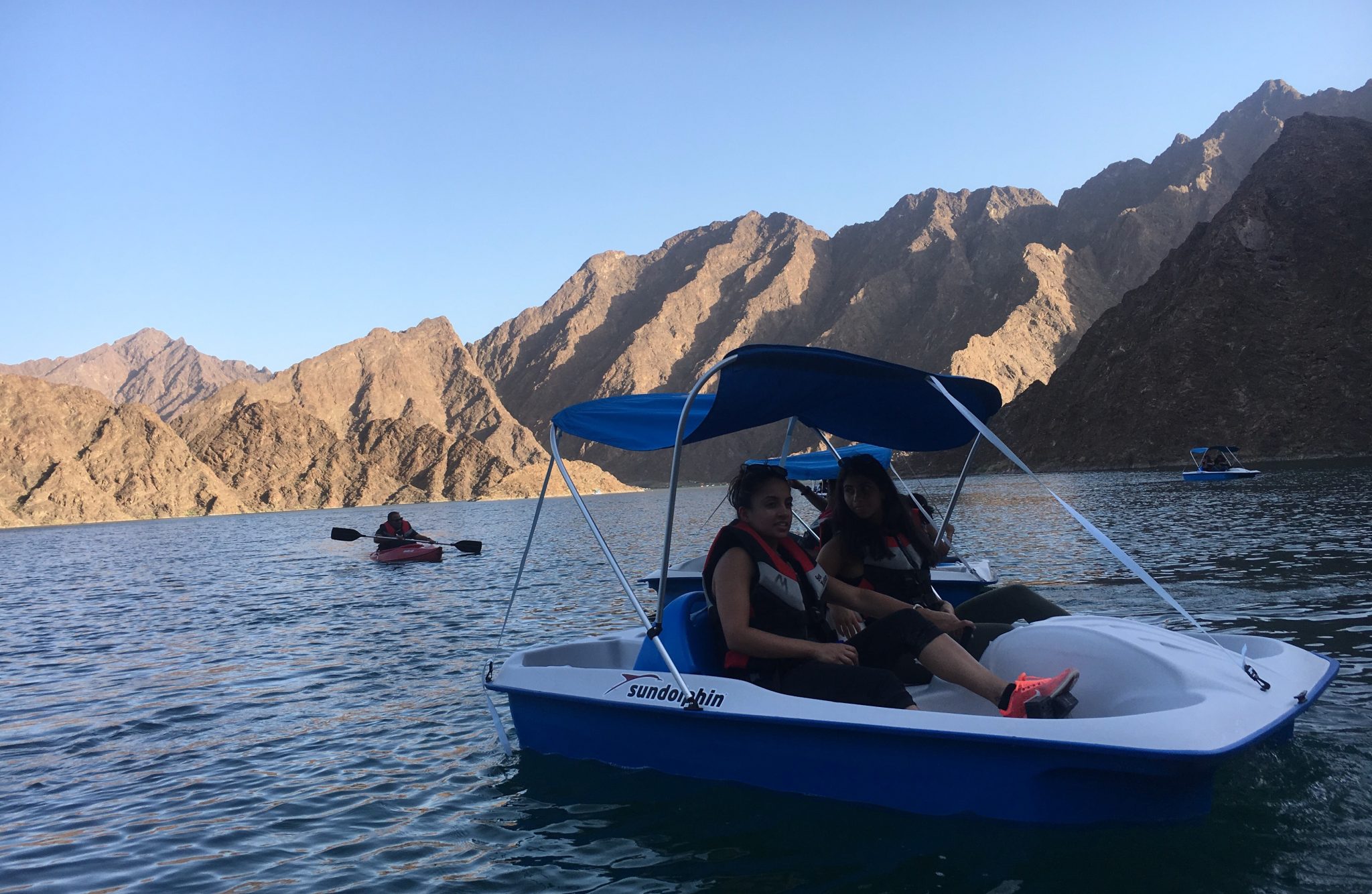 Hatta Dam kayak opens between 8:00 and 9:00. However, a Single kayak costs 60 AED per person and a double kayak for 120 AED. Whereas three adults and one boy pedal boat costs include AED 150, the cost of 60 AED is included per person pedal boat. In the case of the Donut electric boat case, if you are four adults with two children, they will charge 300 AED for 1 hour. If you want to go kayaking on Captain's boat, the tour will cost AED 600, and that remains for 25 minutes with a capacity of 11 adults. We also began the day kick at 5:30 am by car from Dubai to Hatta. We want to have a sunrise during our journey, but you know that you are near Hatta when the mountains begin to emerge at a distance, and before you know it, you are among them on the highway.
How to go from Dubai for a Hatta kayak?
This time you don't have to cross the border! Go to Hatta on the UAE side to enjoy an unforgettable day outside. You will recharge your battery for this tour in the water's fantastic, quiet, mountain-rounded scenery. It is an escape from the hectic urban life in the United Arab Emirates cities and some much-needed activity in our sedentary lifestyle. Anyone there will report that driving is a fun journey for them. The path to Hatta is the best place to disconnect from busy city life in preparation for the Kayaking experience with its seamless transition from desert to majestic mountains.
Driving from Dubai is about 1 hour and a half, but the most spectacular views can be enjoyed when you leave Dubai and enter the mountains. When you get here, the tourists are asked to park in the Hatta Dam car park at the bottom of the dam. You go up to the top of the dam, but it is not more than 5 minutes to walk. Registration is from 07:30 am, and check-in and the verified e-mail for information when you arrive. The organizers are heading to the top and will be incredibly welcoming for those who skipped them anyway.
Kayaking Session at Hatta Dam
The kayaking session will begin at 08:00 am and run for 60 minutes till 9:00 am. The Yoga will start at 09:00, and there will be plenty of time to get any indecent images. In compliance with the COVID-19 government's security policies, participants must also carry their yoga mat, sweat towel, and drink. Yoga Mats and blocks have been sanitized. However – they've been dreaming about it all! It Includes a special spaceship to transport some additional bags and a small store to buy extra food for the kayak.
Kayak Ticket Pricing
You should know about kayaking in the Hatta dam if you are kayaking price. This article will significantly help you with your first visit to the hatta dam—the ticket for kayaking and Yoga costs 249 AED per user. The price includes 2 hours of kayaking, Yoga, and breakfast, making for a better deal for cash. If you want a fun, exhilarating morning, beautiful memories, a nutritious breakfast, and an all-inclusive yoga experience, we strongly suggest you do so.
Tour for Hatta Kayaking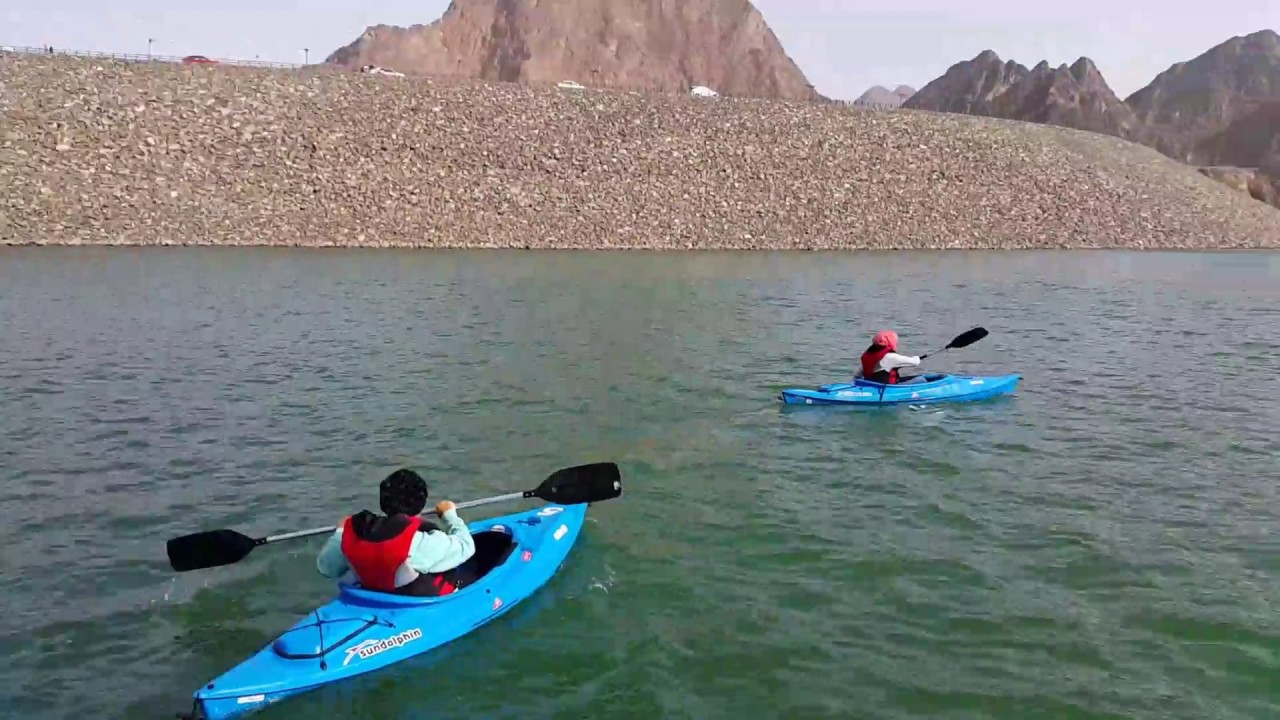 Considering that we didn't even need to take something at the Kayaking venue, life jacks, lockers, etc., are all provided. However, if you intend to kayak and are nervous about wet clothing, you might want to bring an extra pair. We have taken some 1.5 hours from Dubai to Hatta Dam, and the path is straightforward so that you won't lose time due to the loss. When you intend to return, be mindful that street lights do not illuminate specific areas, and you may want to check your headlights before driving.
The Hatta Kayaking site is not equipped with a suitable parking space, and you could be required to park at the side of a lane on the dam itself. It could be impossible to get out of the dam. Or you can park nearby and walk up in the village. You have an alternative. There's a firm mixture of people at the Hatta dam – employees from the surrounding town, families across the USA, young couples, and visitors. We encourage you to dress modestly but comfortably to take advantage of this experience. Arriving at the kayaking site, you'll see a ticket window where you can pick up the boat and pay for it.
Things to Know about Hatta Tour
If the family had joined you, your ultimate decision would have been different to satisfy everybody – but kayaking alone is a unique experience. You can get your life jackets and wear them off when charged. You may also request a free locker here to store your goods. While we visited the Hatta dam at the summer height, the evening weather was spacious, but it was not at all uncomfortable. You will feel a steady wind while in the bath, bringing comfort to your skin. Kayaking is very quick, and while it was our first time, we could navigate quickly by the water.
There is quite a lot of direction to discover. The dam is quite vast. There are fewer people around you in the corners, it can be completely silent and calm, and you can only position your oars and enjoy becoming one with nature. The sound of soft, mountain-friendly waves is incredibly calming and soothing. We recommend that you all experience adventurous souls at least once and vow to recall you. If you are interested in this, you might be interested in a desert safari trip, a unique outdoor activity in Dubai.
Things to keep in mind while Kayaking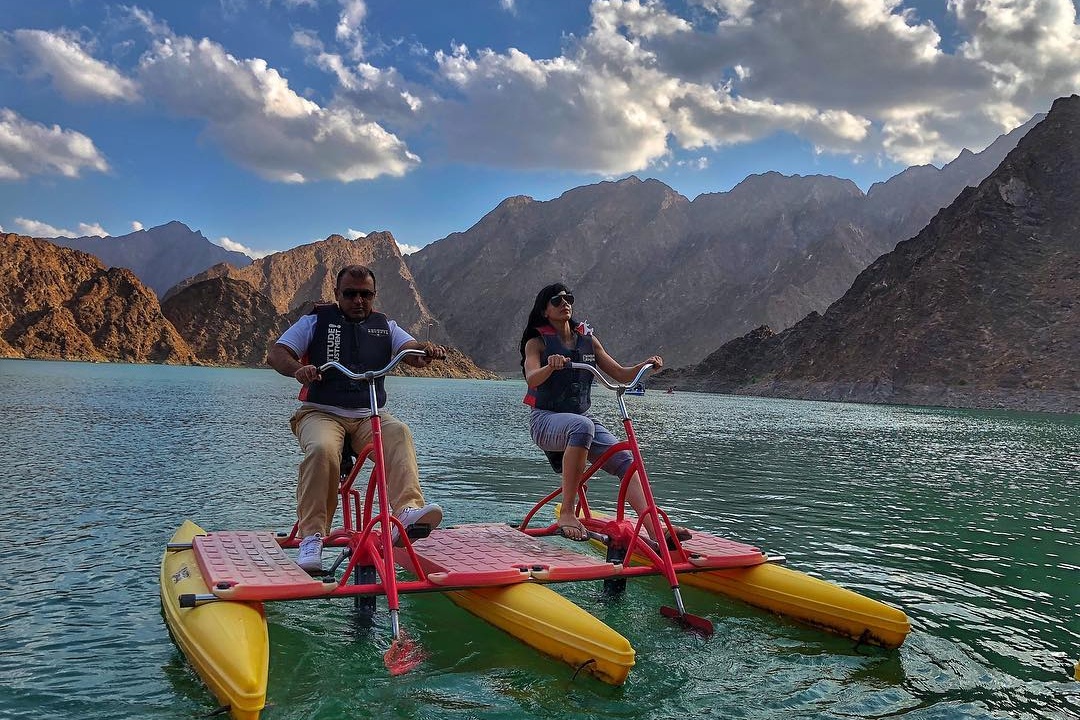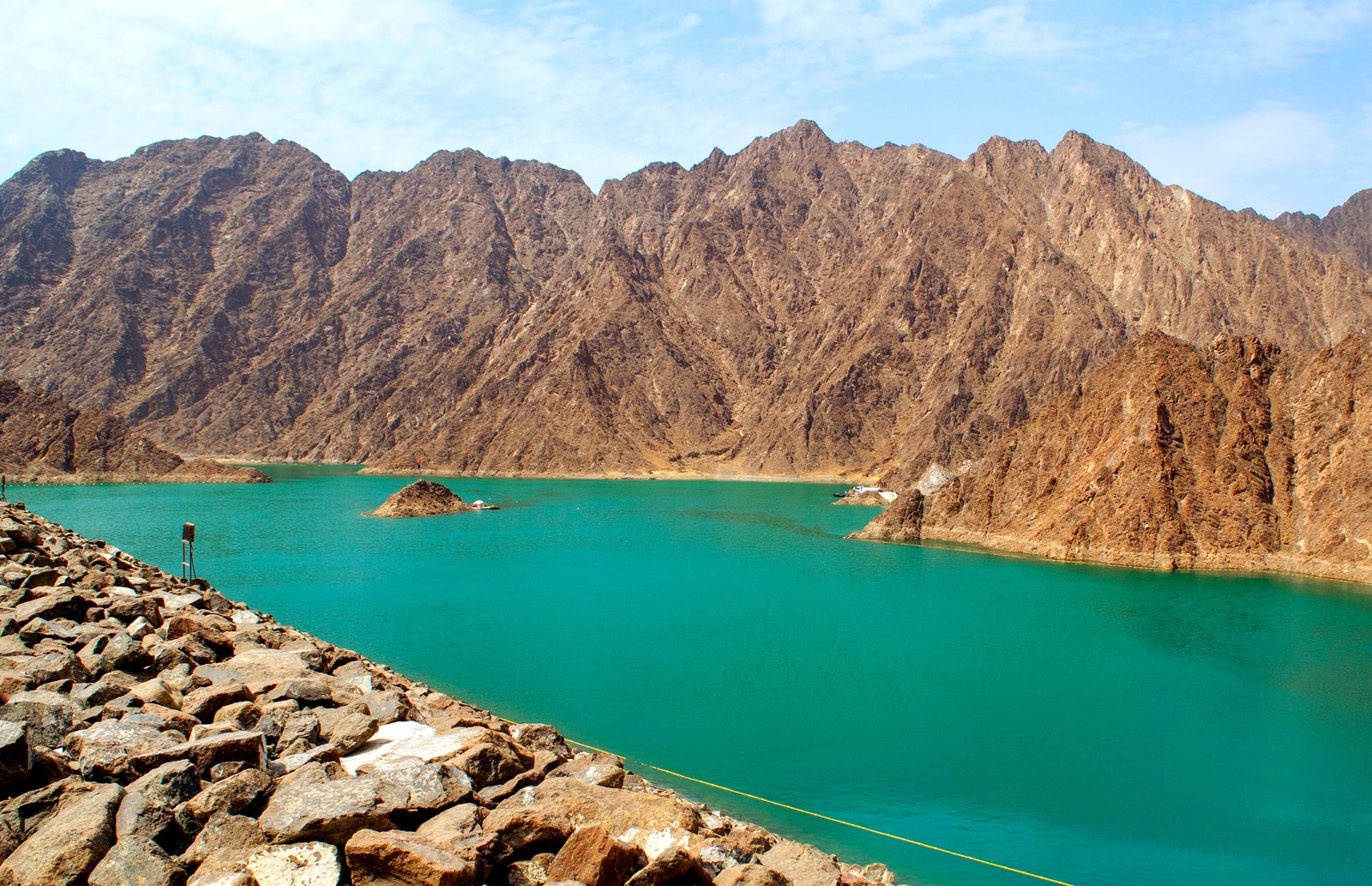 Though Hatta Kayak is the only thing you can do there, kayaking is not the only activity. You can choose from various other kinds of boat rentals. Hatta's paddle boats, Water Bikes, and Hybrid boats, such as Donut Coaster, are other things you can do. Even tour boats are run by a pilot who can handle up to 11 individuals. An adult must supervise children under 16 years of age for all events.
Children under the age of three are not admitted. When you kayak, you are most definitely relaxed and preferably wearing lightweight clothes such as lycra or polyester. Make sure that you carry a waterproof cover for your phone or camera. Over the summer, you can go early in the morning and enjoy the sunrise and a more relaxed trip before the sun goes down. A light cardigan or a jumper should be enough for those visiting winter.
Conclusion
It is concluded that Kayaking at the Hatta Dam is probably one of Hatta's most popular events. However, the sight is astounding, whether kayaking or sailing a boat trip through the mountain enclaves on the shining blue bay. It must be visited and is an outstanding experience for families or friends. Some small cafés and grocery stores close to Hatta Hill Park while you're looking for something on a budget.