This guide will cover everything you need to know about visiting this incredible hotel, from how to get there to what to expect on your guided tour. Keep reading to learn all about the Burj Al Arab.
What is the Burj Al Arab?
The Burj Al Arab is one of the most iconic hotels in the world, and it's no wonder why. It is a must-see for any traveler, featuring lavish suites, top-notch restaurants, and stunning views. If you're planning a trip to Dubai, add it to your itinerary.
Dubai Burj al Arab Location
This is located on an artificial island off the coast of Dubai. The easiest way to get there is by taxi, which will take around 20-30 minutes from most places in the city center. You can also take a shuttle bus from select hotels around Dubai or an abra water taxi from Dubai Creek.
If you're driving, there is a parking garage at the base of the hotel with valet service. Remember that the Burj is only accessible to guests and those with reservations at the hotel restaurants.
If you're staying at nearby hotels, such as the Jumeirah Beach Hotel or Zabeel Saray, you can also take a complimentary shuttle bus. These buses run every 30 minutes from each hotel.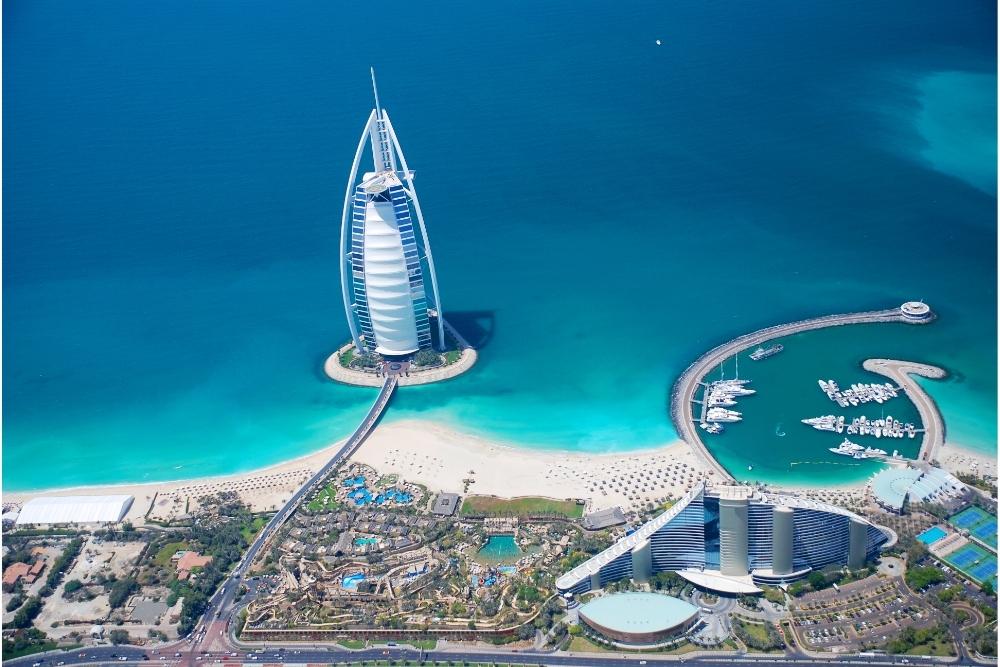 Best time to visit Burj Al Arab
The best time to visit is during the cooler months between October and April. Not only will the weather be more pleasant, but you'll also avoid the crowds of tourists that descend on Dubai during the summer months. That said, the Burj Al Arab is beautiful any time of year and makes for a great photo no matter when you go.
How to Get Tickets to Burj Al Arab?
There are a few ways to get some tickets. You can contact the hotel directly or look for package deals that include admission to the hotel. You can also try your luck by visiting the hotel's website and seeing if they have any promotions or discounts.
If you cannot get tickets through the hotel, don't worry! There are plenty of package deals that you can find online that will include admission here. Just make sure to read the fine print before you book anything so that you know precisely what is included in the package.
View from Burj Al Arab
This Burj is on the water, so you can expect to see some breathtaking vistas during your stay. Whether you're admiring the skyline from your room or taking a dip in the infinity pool, you'll be mesmerized by the views.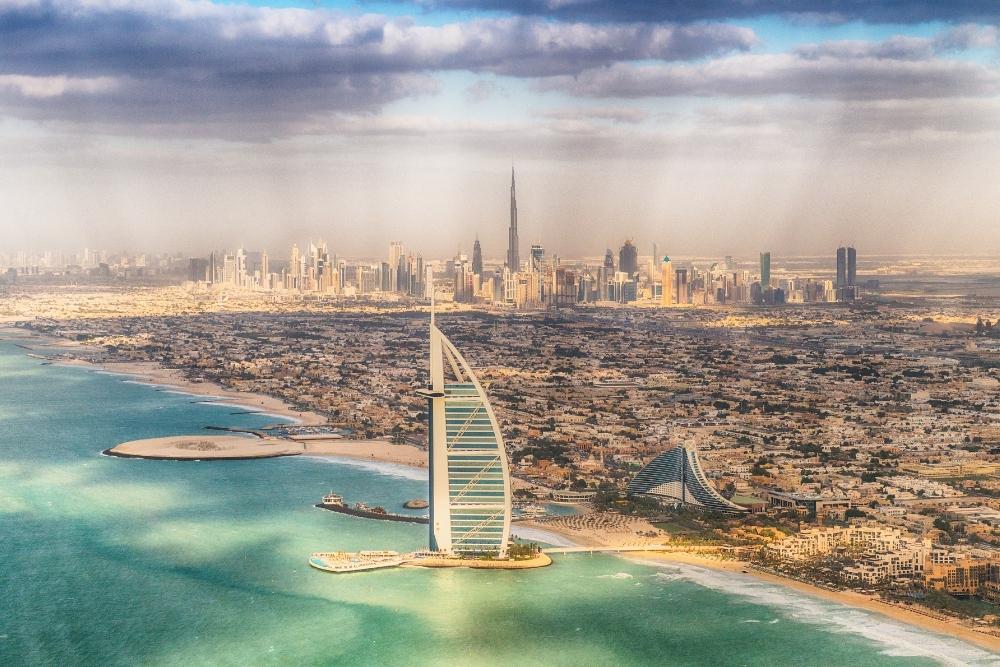 What to Expect on Your Burj Al Arab Inside Guided Tour?
If you want to explore the inside, your best bet is to book a Burj Al Arab guided tour. These tours are led by knowledgeable guides who will take you through the hotel's stunning lobby, exquisite suites, and top-notch restaurants. You'll also learn about the hotel's history and get great photo ops.
While the tours are worth taking, they require advanced reservations and can be expensive. If you're on a budget, you can always enjoy the interior views from one of the hotel's many bars and lounges.
Burj Al Arab Hotel Tour
There's no doubt that staying at the Burj Al Arab is a once-in-a-lifetime experience. This luxurious hotel offers some of the most opulent suites in Dubai, with private butlers, 24-hour room service, and stunning city views. Of course, all of this comes at a price, and the hotel rooms can cost upwards of $2000 per night.
If you're interested in staying here, we recommend booking your room well in advance. This will ensure you get the dates and room type you want. You can book your room directly on the hotel's website.
If you're not looking to spend quite that much, plenty of other great hotels in Dubai will still provide a fantastic experience. For instance, the Jumeirah Beach Hotel is located just across from the Burj Al Arab. It offers similarly luxurious accommodations at a fraction of the price.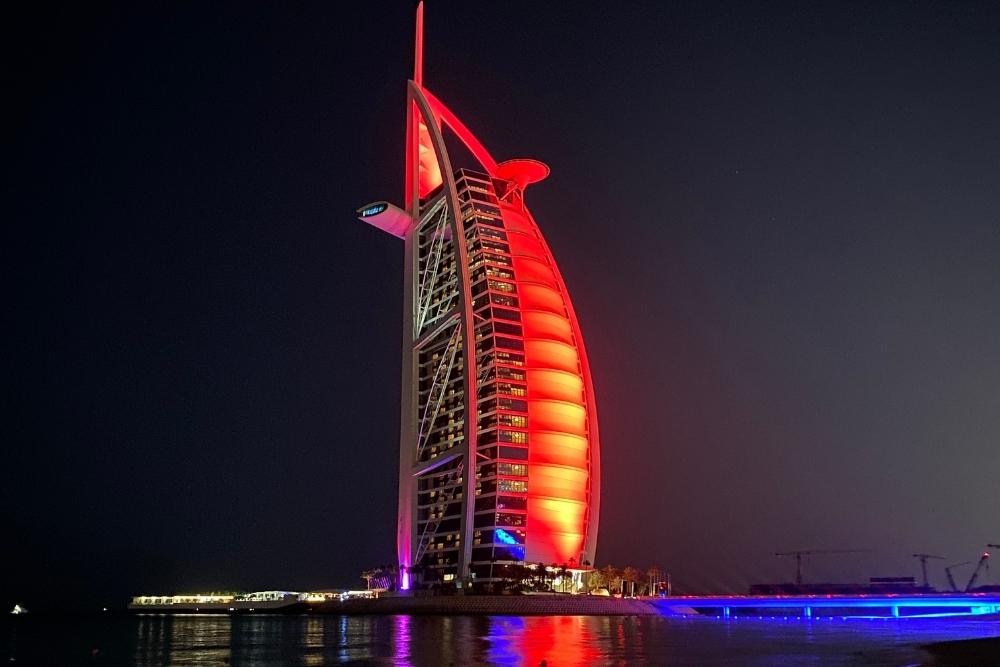 Best Restaurants in Dubai Burj al Arab
The Burj Al Arab is home to several restaurants, offering everything from fine dining to more casual fare. For a truly unique experience, we recommend dining at Al Mahara. This seafood restaurant is located inside an aquarium, offering guests the chance to dine surrounded by marine life.
The Pool Deck is an excellent option if you want something more casual. This restaurant offers light snacks and refreshing drinks, perfect for enjoying by the pool.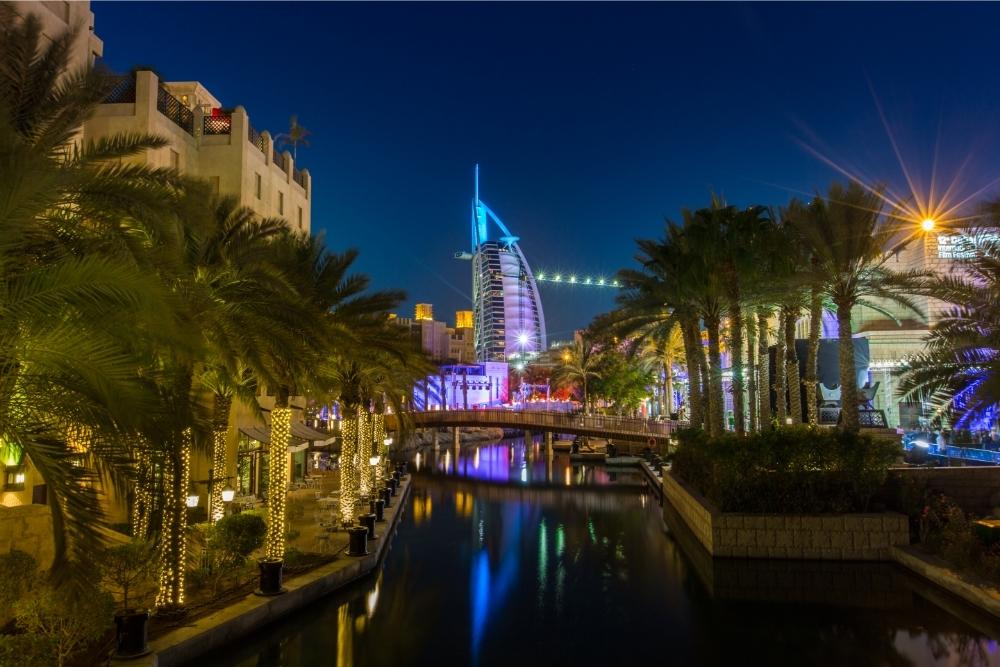 Whether you're looking for Michelin-starred cuisine or traditional Arabic fare, you can find something to your taste.
Kid's Club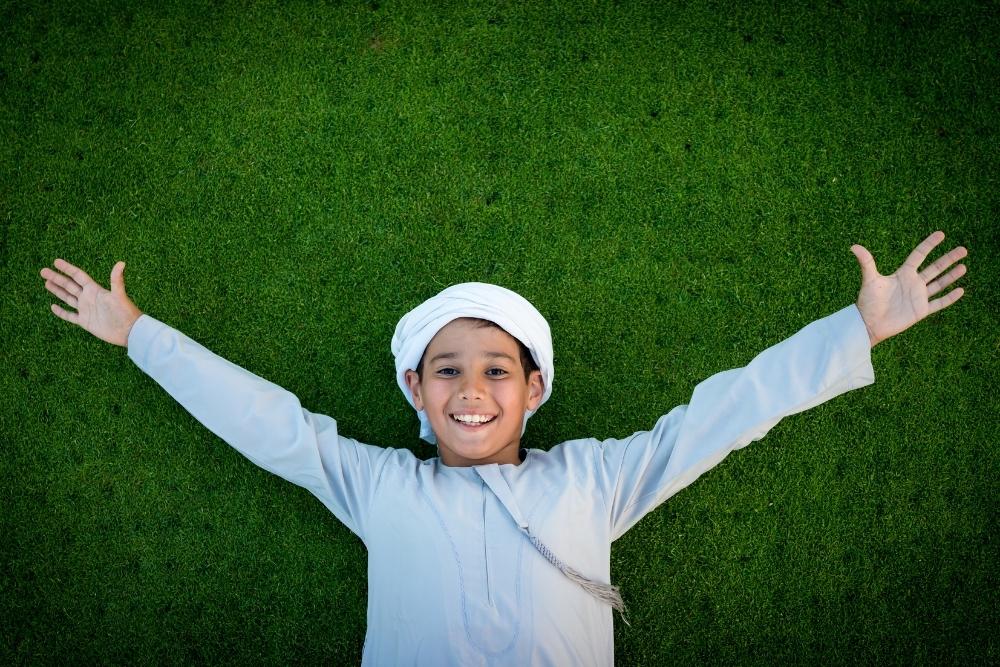 This is a great place to bring the whole family, as it offers plenty of activities and amenities for kids of all ages. The hotel's Kid's Club is an excellent option for younger guests, as it offers a variety of supervised activities and games. There is a game room with pool tables, video games, and table tennis for older kids and teens.
Burj Al Arab Helipad
One of the most popular attractions is the helipad, which offers stunning views of the cityscape from over 700 feet in the air. While the helipad is only open to those with private helicopter tours, you can still enjoy the views from one of the many bars and lounges located nearby. We recommend booking a tour in advance if you're interested in visiting the helipad.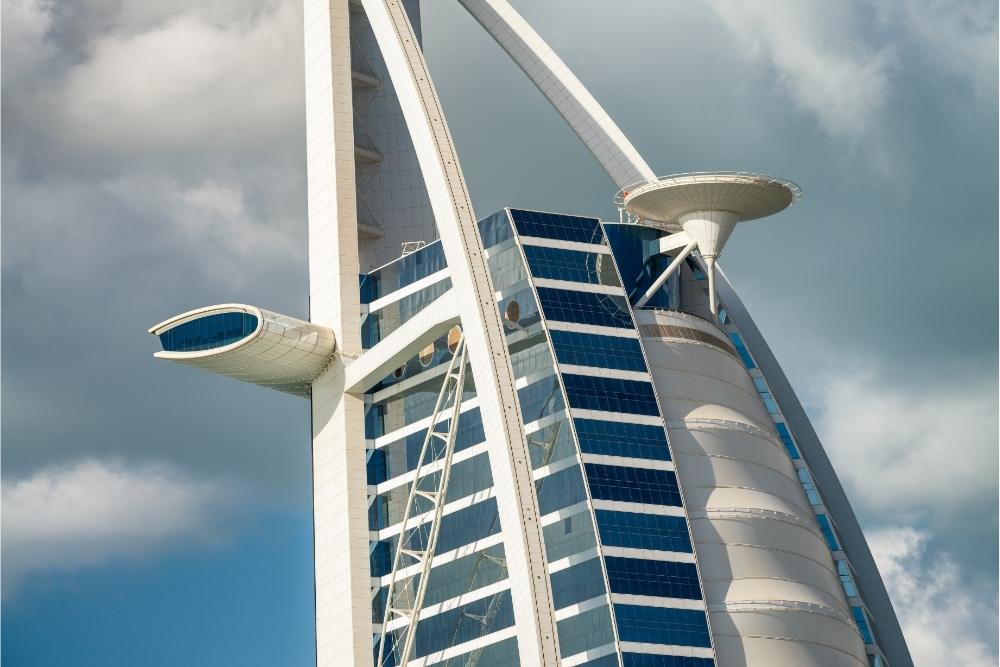 Burj Al Arab Terrace
Next is the Burj Al Arab Terrace,e which is the perfect spot to enjoy a drink or bite to eat while taking in the incredible views of the city. This outdoor terrace offers several dining and drinking options, a swimming pool, a sun deck, and gardens. You can also book cabanas for an additional fee, which are perfect for groups or families.
Beach Sports
The Burj is located on its private stretch of Jumeirah Beach, which offers plenty of activities for guests to enjoy. In addition to swimming and sunbathing, several beach sports are available, such as volleyball, football, and frisbee. You can also rent kayaks and paddleboards to explore the nearby waters.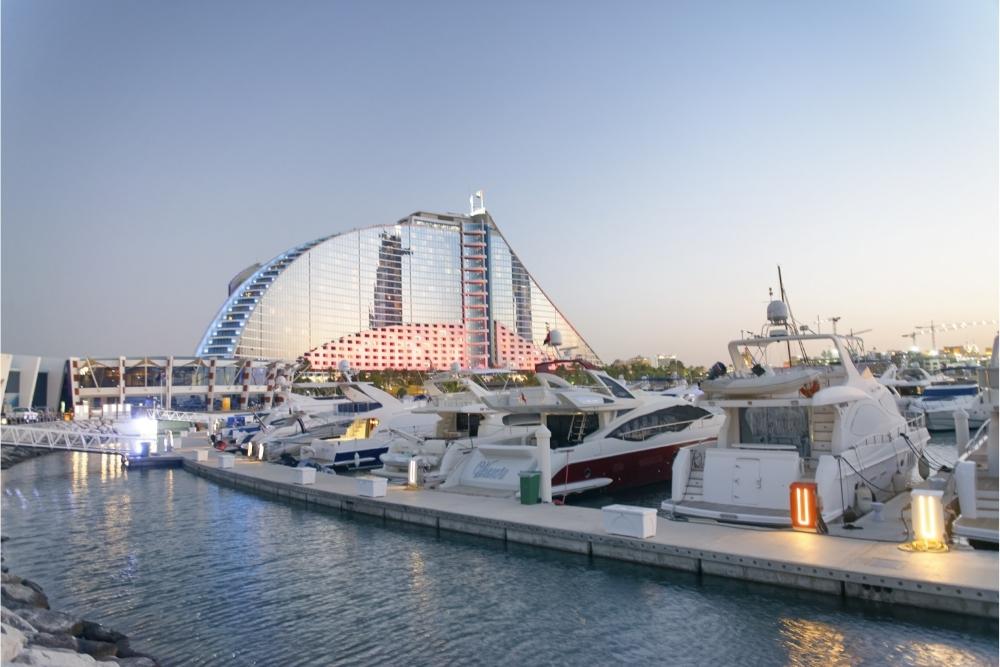 The Rooms
As you would expect from a hotel of this caliber, the rooms are nothing short of luxurious. Each room has top-of-the-line furnishings, floor-to-ceiling windows, and a marble bathroom with a soaking tub. No matter your room, you're sure to have an incredible stay.
Top Sights Near Burj Al Arab
There are many great things to see and do near Burj Al Arab, so you're sure to have a great time no matter your choice. Some of the top sights in the area include the Dubai Mall, Jumeirah Beach, the Burj Khalifa, and the Dubai Fountain.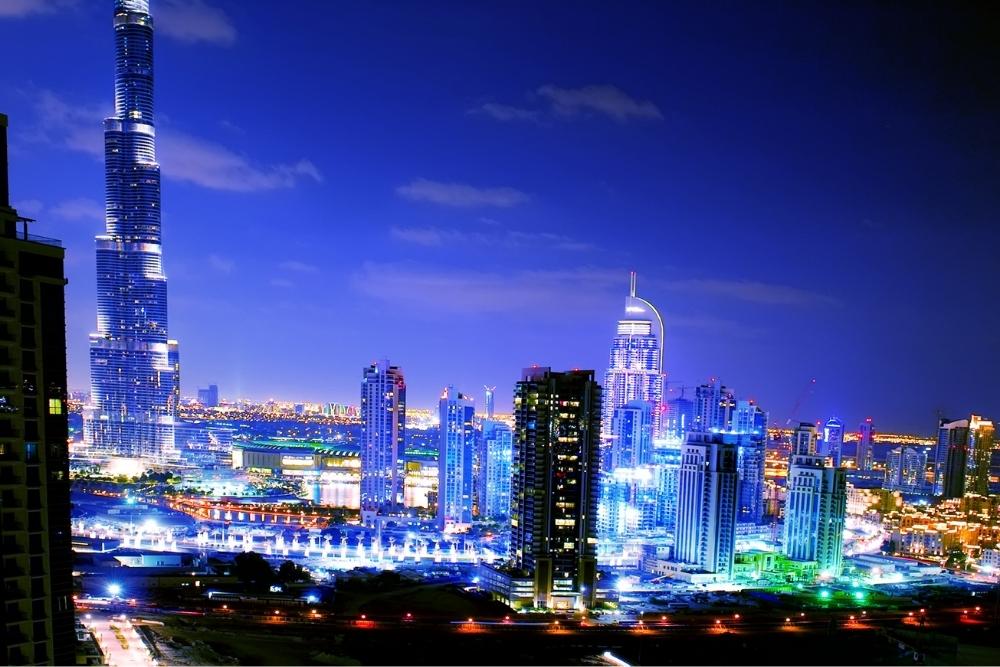 Amenities
In addition to its luxurious rooms and world-class restaurants, it also offers a variety of other amenities to its guests. These include:
24-hour front desk
Concierge
Room service
Laundry service
Dry cleaning
Business center
Meeting rooms
Conference facilities
Spa
Gym
Kid's Club
Helipad
Terrace with swimming pool, sun deck, and gardens.
Restaurants and bars.
Tips for visiting Burj Al Arab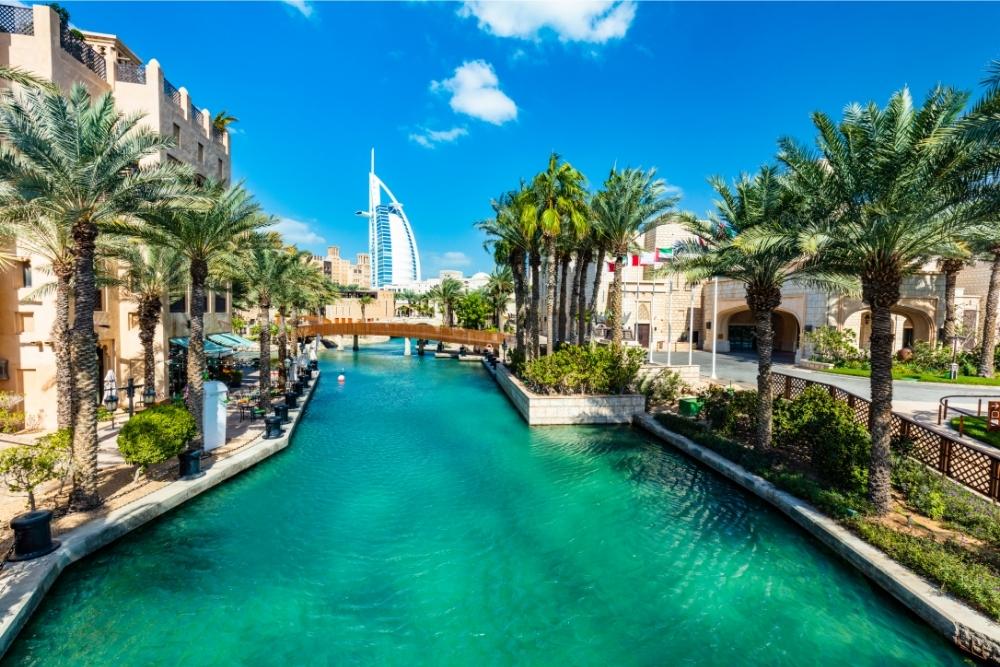 Here are a few tips to keep in mind when visiting:
If you're looking for an exceptional dining experience, make a reservation at one of the hotel's famous supper clubs. These extravagant affairs typically include live music and entertainment. They are the perfect way to end an unforgettable night.
The terrace is the perfect spot to enjoy a drink or bite to eat while taking in the incredible views of the city.
Dress conservatively. This means avoiding shorts, tank tops, and revealing clothing.
Be respectful of local customs and culture.
Remember to bring your passport if you're planning on visiting the helipad.
Book your room in advance to get the best rate.
Make reservations at Al Mahara well in advance. This restaurant is trendy and often books up months in advance.
Enjoy the views from the helipad. This is one of the best vantage points in all of Dubai.
What is the Weather Like at Burj Al Arab?
Regarding weather, Burj Al Arab is blessed with year-round sunshine. However, it can get quite hot during the summer, so pack your sunscreen!
Takeaway
That's all for now! We hope you found our Burj Al Arab guide helpful. Please let us know in the comments section below if you have any questions or comments. Thanks for reading!