Dubai Zoo was established and owned by a single person for a long time. Mr. Otto J. Bulari was the man who was allowed to own and operate a Zoo by His Highness Sheikh Rashid Al Maktoum, the late ruler of Dubai. He was also given a small plot for this. Dubai Zoo became the first in Arabian Peninsula after being established in 1967.
Interestingly, the Zoo was considered a landmark as it signified "Town's End," There was no Dubai beyond that. People were heard saying that going to Dubai Zoo meant going out of town for a picnic! Read more about places to visit in Dubai.
Dubai Municipality took over Dubai Zoo in 1971, and all management matters were also divested to Dubai Municipality. Dubai Municipality started introducing many new animals and also began renovating the place. It has more than 230 different animals and birds housed inside.
Dubai Zoo is located in Jumeirah 2 and occupies an area of 1.75 hectares.
After the boom in the realty sector, Dubai expanded rapidly, and the "Town's end" found itself in the middle of the expensive Jumeirah district. For the nearby villas, the roar of a lion became a familiar sound. As Dubai expanded rapidly, more tourists started coming to Dubai, and the population also increased. Al Qudra lake is an addition for outdoor activities by the Dubai Municipality for the residents and tourists.
All these factors forced town planners of Dubai to embark upon starting a new and bigger home for the animals, thus being born in Dubai Safari Park. At one point in time, the Zoo in Dubai was one of the biggest tourist attractions for visitors from the Gulf and Arab Peninsula.
Dubai Zoon Jumeirah 1
Dubai Zoo in Jumeirah 1 is a beautiful place. The entire Jumeirah district is considered the best and most elite district in Dubai. There are a lot of villas around the Zoo of Dubai, and the street is known as High Fashion Street. You are also never too far away from Jumeirah's open beach.
Animals in Dubai Zoo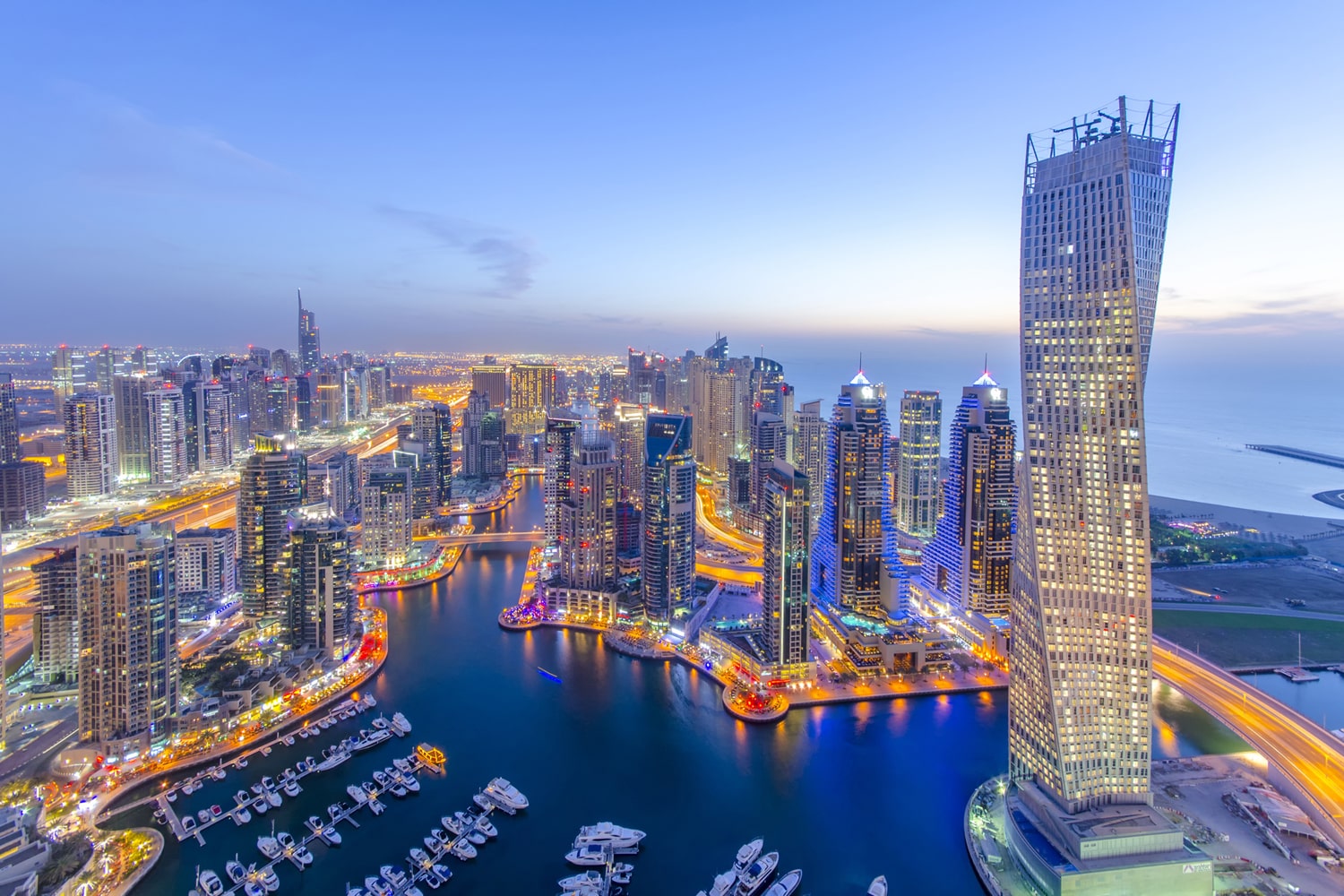 Dubai Zoo has almost 270 species of animals, and 248 are mammals. These most prominent animals are from Asia, Africa, and the Middle East. Altogether there are approximately 1800 animals housed in Dubai Zoo.
Big cats have always been a favorite for all Zoo goers. Somehow their majesty, masculinity, and tremendous power attract people a lot. Dubai Zoo is no exception. The wild cat area is located farthest from the entry gate. It is not very big, and you will see the largest gathering of people near that area. Lions and Tigers, including the white tiger from Russia, are found here.
There is a separate area for chimpanzees, monkeys, and baboons. It is also trendy. Dubai Municipality has planted trees and set up artificial trees to blend them with nature. Many monkeys, baboons, and chimpanzees play and create rackets.
Snakes at Dubai Zoo
Dubai Zoo has an air-conditioned enclosure to keep the creepy capers. The snakes are held in glass boxes. More than 50 snakes are curled up, and some are too shy. There is a poisonous snake section and a nonpoisonous section. You would also see pythons and Indian pythons, as well as Anacondas here.
The Dubai Municipality has tried to provide them with perfect conditions to survive. The snakes of the Dubai Zoo are kept in excellent condition as they are cold-blooded animals. Some reptiles like scorpions and exotic spiders, including the tarantulas and the black widow spider.
Birds in Dubai Zoo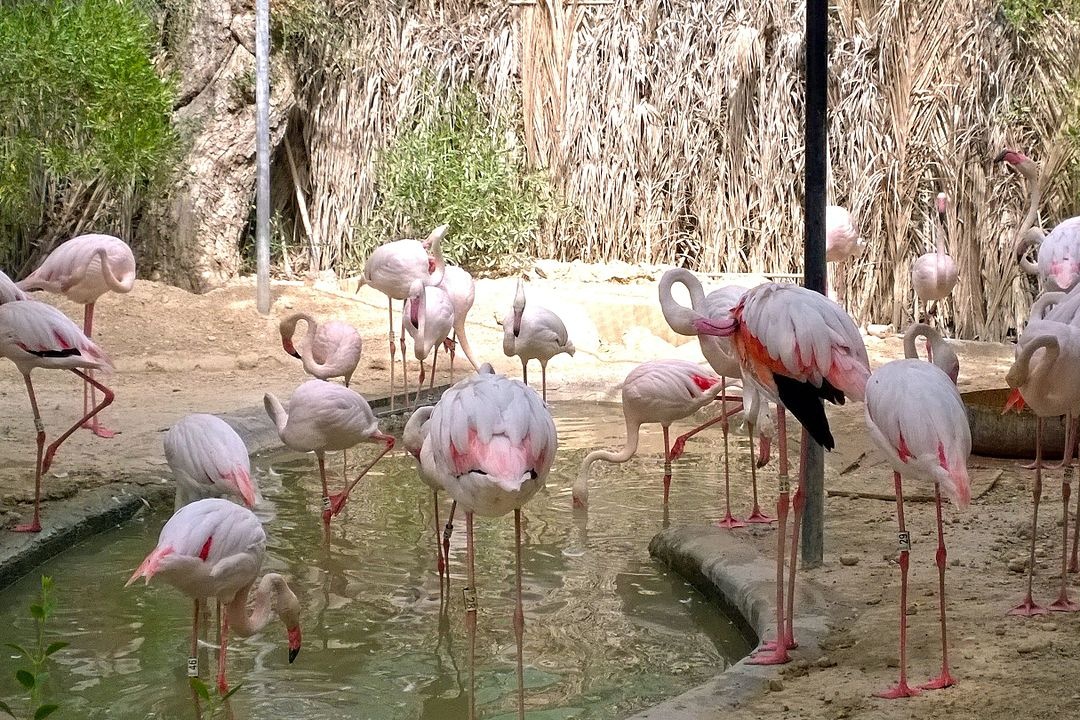 Dubai Zoo was continually renovated, and under one such renovation, birds were shifted from tiny cages to natural trees with huge nets on the top to prevent them from flying. There are many birds species like African Grey Parrot, Black Kite, Black Lory, African Marabou Stork, Parakeet, Blue and Gold Macaw, Chattering Lory, Common Rhea, Crested Cokatoo, Crowned Crane, Demoiselle Crane, DemoiselleCrane, Desert Eagle Owl, Green Winged Macaw, Egyptian Goose, Egyptian Vulture, Emu (Australia), Fischers Love Bird, Flamingo, Golden Eagle, Grey Francolin, Grey Heron, Guinea Fowl, Hadada Ibis, Hartlaub's Touraco, Hartlaub's Turaco, Imperial Pigeon, Intermediate Egret, Laped Faced Vulture, Lappet-faced Vulture, Long Legged Buzzard, Masked Weaver, Moluccan Cockatoo, Monk Parrot Budgetries, Monk Parrot Budgie, Monk Parakeet, Quaker Parrot, Palm Dove, Peafowl, Rainbow Lory, Red Lory, Ring Dove, Ringed Parrot, Sacred Ibis, Saker Falcon, Sauras Crane, Sarus Crane, Short Toed Eagle, Silver Pheasant, Spoonbill, White-Cheeked Bulbul, and White Pelicans. Another best place for bird lovers is Ras Al Khor Wildlife Sanctuary in Dubai.
Crocodile cove
There is also a caged water pond where many crocodiles, Indian Ghariyal (long snout), and fish are. This is also very popular as you can see how the so-called dangerous reptiles are much at ease. So many of them are idling out, utterly oblivious to the happenings around them.
Dining

To go around the Dubai Zoo takes quite a while. Although the Zoo authorities do not mind you carrying food with you, feeding your food to animals is strictly prohibited. You may feed some birds from the feed purchased inside. These are suited for them.
There is a café inside the Zoo of Dubai. This café is very basic. You may find some soda drinks, juices, and sandwiches. There are benches around the Zoo where you could lounge and have food.
Reaching there
Reaching Dubai Zoo is no longer going to Dubai's " end." There are many options you have. You may take buses from anywhere by RTA buses 12, 88, M1, and C10. Another way is to go in your car and park your vehicle in the RTA parking, and please make sure that you pay as per your stay.
Dubai Zoo Timings
Opening hours during summer were 10 am to 6 pm and 10 am to 5:30 pm during winter.
Snake Rooms are open from 10 am to 12 noon and from 15:00 to 18:00.
Advice
Do not feed the animals in the Dubai Zoo.
Do not tease or throw stones to attract the attention of any animal
Smoking is strictly prohibited inside Dubai Zoo
Dining Options at Dubai Zoo
There are many restaurants around Dubai Zoo, and you need at least one. There is Basbousa inside The Village Mall, Bikers Café (Great Sandwiches and coffee), Broccoli Pizza and Pasta (Delicious Pizza and Pasta, both Veg and non-veg), Johnny Rockets in nearby Beach Center, and many more.