Ras Al Khor Wildlife Sanctuary (RAKWS) is the only wildlife sanctuary in the heart of Dubai. This wildlife sanctuary is located in the Ras Al Khor area, close to Al Karama, Satwa, Nad Al Hammar, Nad Al Sheeba, Al Jaddaf, etc. This natural formation of mangroves here provides an ideal hatching place for Flamingos. Ras Al Khor flamingos are so iconic that they have been chosen as the logo for Dubai Wildlife Conservation.
As it li located in the heart of Dubai, where there has been a rapid pace of infrastructure, the Dubai Municipality has taken custodianship of this sanctuary and made every effort to conserve and develop this vast area with experts' help. Today, it is blooming biodiversity with its unique flora and fauna living in a delicate Eco balance.
Ras al Khor Wildlife Sanctuary (RAKWS) is one of the few urban protected areas in the arid zone. Located in the heart of Dubai and against the backdrop of the Dubai Skyline, this 6.2 square km sanctuary is home to 450 species of animals and 47 species of plants.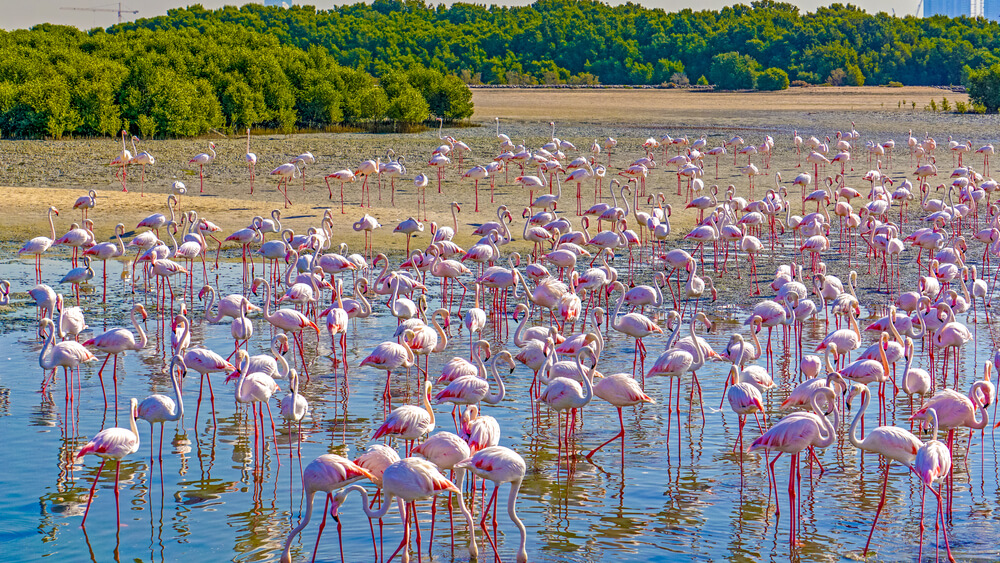 It is a haven for migratory birds! In winter, the number of birds may reach up to 25,000 of the 180 species recorded. Flamingos are visitors' main attractions, but the sanctuary also hosts large populations of mallard, pintail, common teal, waders, shorebirds, and raptors.
The Environment Department of Dubai Municipality is the management authority of the sanctuary as per Law No. 11 of 2003. The site enjoys protected area management provisions, including a ban on hunting, shooting, and disturbing wildlife.
RAKWS was officially designated as the first Ramsar site of the UAE in 2007 and is recognized as an Important Bird Area (IBA) by Birdlife International. It also won the GCC Award for Environment and Wildlife – The Best Protected Area in the Gulf countries and the Middle East Award for Excellence of Municipalities in the Environmental Protection and Natural Resources category in 2016.
Three Hides at Ras Al Khor
Wildlife Sanctuary is unlike a typical bird sanctuary that allows you to look at the birds in a cage. You can watch them up close at their natural habitats from the popular spots at the sanctuary called hides. There are three hides at Ras Al Khor– Mangrove Hide, Flamingo Hide, and Lagoon Hide. All hides have sharp binoculars to provide closer views of the birds. A visit to this famed sanctuary costs you nothing but gives you valuable lessons on a sustainable ecosystem. These hides allow you to watch birds and other living things without disturbing them.
Mangrove Hide
Overlooking the lush mangroves, this side is where you can spot most of the migratory birds at Ras Al Khor. Here, you can find migratory ducks, Eurasian spoonbills, raptors, shanks, and several other birds.
Flamingo Hide
This is perhaps the most famous hide at Ras Al Khor. The end number of pink flamingos will win hearts for sure. Flamingos are the star birds at RAKWS. The greater flamingos found in Europe and parts of Asia and Africa are the winter visitors in the UAE. They will travel to distant countries and take refuge in the wetlands during winter.
Lagoon Hide
Lagoon hide is perfect for the most enthusiastic bird watchers. It has all kinds of birds, from waders to raptors. This hide opens towards the waters of the creek.
Mammals at Ras Al Khor Wildlife Sanctuary Dubai
RKWS, as it is known nowadays, is home to many small mammals apart from birds, fish, and crustaceans. These mammals include Red Fox, Ethiopian Hedgehog, and Arabian Cap Hare. All these animals are also part of the food hierarchy, so they are very elusive. They refuse to come out and be visible. Only trained eyes on binoculars and lots of patience will get rewarded with occasional sightings. It would help if you had a potent camera to capture these rare mammals.
Birds at Ras Al Khor Wildlife Sanctuary
If you think of birds, then you will think of RKWS! It has more than 400 species of birds. Most of these birds are migratory, including the majestic flamingos. Like other animals, this sanctuary protects all birds, and hunting is strictly prohibited. You will find plenty of ducks, mynas, stilts, wagtails, cormorants, herons, egrets, etc. In the peak of winter, hundreds of birds fly low to search for food in the mangrove waters and plants. You will also see hundreds training their cameras to capture these birds in this natural habitat. You can even have a guided tour of the sanctuary.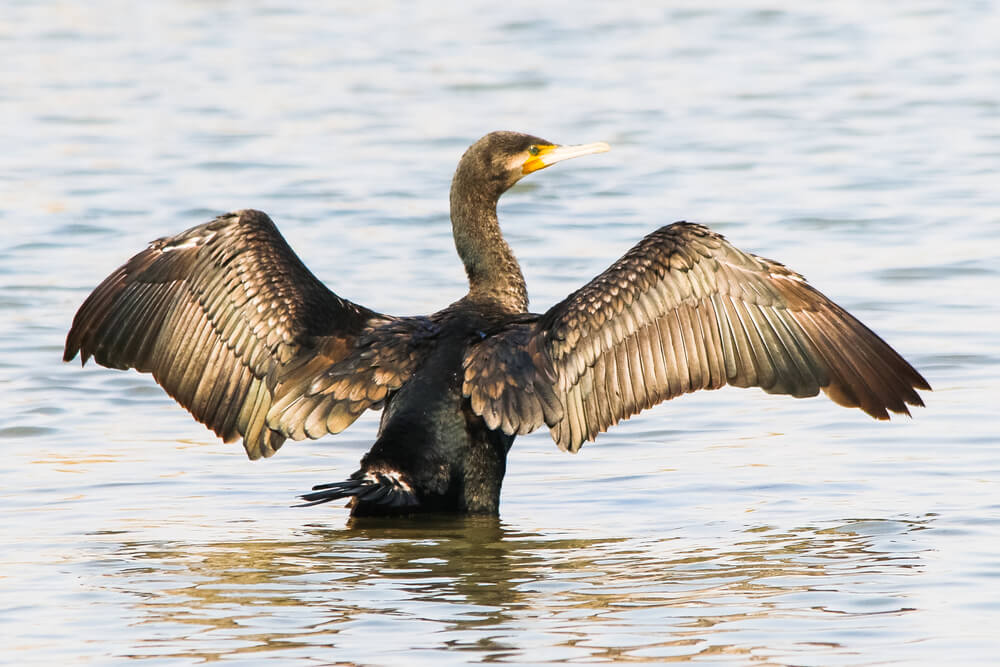 Fishes and Reptiles at Ras Al Khor Wildlife Sanctuary
There are lots of fish and reptiles in this sanctuary. The Horn wiper is one of the most poisonous snakes in the world. These snakes are also found here. Another species of snake, commonly known as sand racers, is also found here. Garden lizards, iguanas, and frogs complete the wildlife. As fishing is banned here, the birds feed on plenty of saltwater fish. The Dubai Municipality has made every attempt to complete the food chain naturally, and no one is allowed to disturb the feeding cycle of animals and fish inside. Throwing any artificial feed is strictly prohibited here.
Wildlife Nature Education
The visit to RAKWS is not just for leisure. They also provide educational activities to the visitors to understand the need for conserving nature. They also conduct events like World Wetlands Day and World Migratory Bird Day, which take the visitors closer to nature.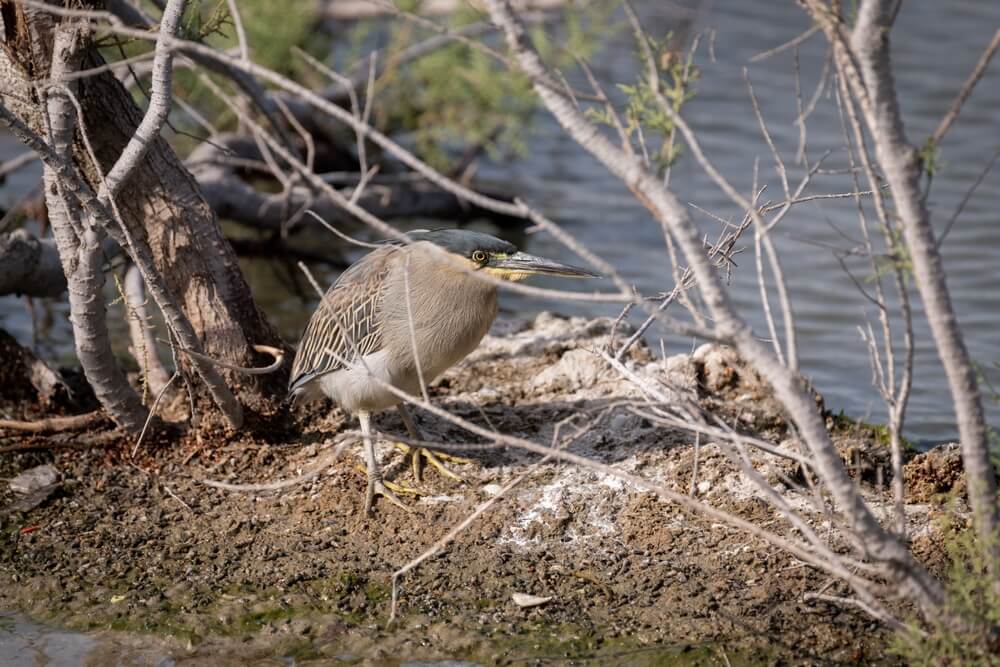 Thus, visiting the place will delight the curious little ones as they can watch the birds and learn unknown facts about them. There is also an option to book a Protected Area Guide while going to the hides. It includes an information session followed by tips to identify different birds.
Location and Timing of Wildlife Sanctuary Dubai
Ras Al Khor is now part of the Creek Habor development by EMAAR. The entire development is undertaken while protecting the natural creek habitat of mangroves, thus preserving the Rask Al Khor Wildlife Sanctuary. Since it is located in the heart of Dubai, it is easy to reach here. It is well connected with RTA buses as well as the Metro. If you take Greenline Metro and get down at the Creek station, you take a feeder bus and reach here. The bus nos. 64 and 53 come to Ras Al Khor. There are plenty of parking spaces to go there in your car. The viewing time from the hide is from 8:30 AM to 4 PM.
Conclusion
Ras Al Khor, or Cape of the Creek, is a well-known tourist point that is very popular with bird watchers and others interested in wildlife. It is a natural mangrove area fully protected and secured. Visitors cannot go inside and only do bird watching through one of the 3 hides. You MUST bring your binoculars with you if you want to enjoy good views. In one hide only 2 people ate allowed. However, photography rather than selfies is an activity you can engage in. This place becomes a top tourist place during winter as hundreds come here daily to watch birds, mammals, and, where possible, fish.
FAQ
How to reach Ras al Khor wildlife sanctuary Dubai?
There are many ways to reach Rask Al Khor. Being in the center of Dubai is its plus point. You can take Greenline Metro and get down at either creek or Healthcare city, and from there are feeder buses that come to RKWS. You can take the Redline metro and get down at ADCB metro station. From there, it is a short drive. You can also take bus no. 53 and 64 to directly reach here. However, come by car or taxi if you want to spend quality time here. It is easy to go to Ras Al Khor from any corner of Dubai.
What is Ras al Khor wildlife sanctuary?
Ras Al Khor is a wetland formed by creek water, salty panes, mud, and the mangrove. For many years flamingos from Russia had been coming here to lay eggs, and the young chicks spend some time here before flying out. It is home to 180 species. Spread over 9 square kilometers and is fully secured by barbed wire and a boundary wall. It is also a biodiversity wonder world that is well looked after by the Dubai Government.
How many species are there at Ras Al Khor Wildlife Sanctuary?
More than 180 species are found in Ras Al Khor Bird Sanctuary. Apart from 4 to 5 varieties of snakes, 6 to 7 species of mammals are also found here. You may see any of them during your visit sighting is not always so clear since you are significantly from their locations. Many caves and hide.
Some rules that may help you.
Littering anywhere shall attract a penalty.
You may park your vehicle anywhere in the parking area. Do not forget to SMS for parking payment.
When you go to the hide to watch birds, silence is the key. Do not chit-chat that may deflect the birds.
As the hide holds only 10 people inside, be respectful to other bird watchers.
Do not litter anywhere.
Do not try to through any food items for birds. They do not need it. The Dubai Municipality takes good care of them.
Since entry to the hide is free, be courteous and give a chance to others too.
It is a silent zone, so refrain from honking or playing loud music
Early morning sighting chances are more than noon. So be the first one to arrive.
The staff manning the hides are knowledgeable, so you can direct your questions to them.
Do not bring any pets. Pets are not allowed.
Do not go beyond the "No entry" zone, even if it is not barricaded or secured.
Since only people with a profound interest in wildlife visit this place, it is never crowded. There is no need to rush here. Be patient, and you will be rewarded with the best flamingo sighting. Although Flamingos are big birds, even then, it is great to watch them do their fish catching through their hides. R=Time stands still in these places because of the sheer pull of nature on you.
Conclusion
Wildlife Sanctuary Dubai is vital in spreading environmental awareness and conservation awareness through its education programs for schools, universities, public and private organizations, and the general public.
The importance of RAKWS is beyond its aesthetic value. It serves as a beacon for the significance of biodiversity as a life support system for humanity's continual existence. It is an integral part of the cultural and traditional heritage of the United Arab Emirates.
There is no fee to enter as you are not allowed to enter the wetland. You can only go to one of the hides and watch the sanctuary animals, birds, and plants. Only 10 people are inside the hides in Ras Al Khor, and you are not allowed to smoke or litter.