Desert is the soul of Dubai. Though the skyscrapers, shopping malls, beaches, and parks will allure you, a desert gives you a vivid experience. The leisure activities that you can have among these endless dunes are unlimited. For the same reason, the desert is one of the most popular destinations among tourists and residents in Dubai.
A desert safari is the best way to experience the desert, and tourists from all around the world find it unique and interesting. Tourists love to spend time on sands and experience its beauty.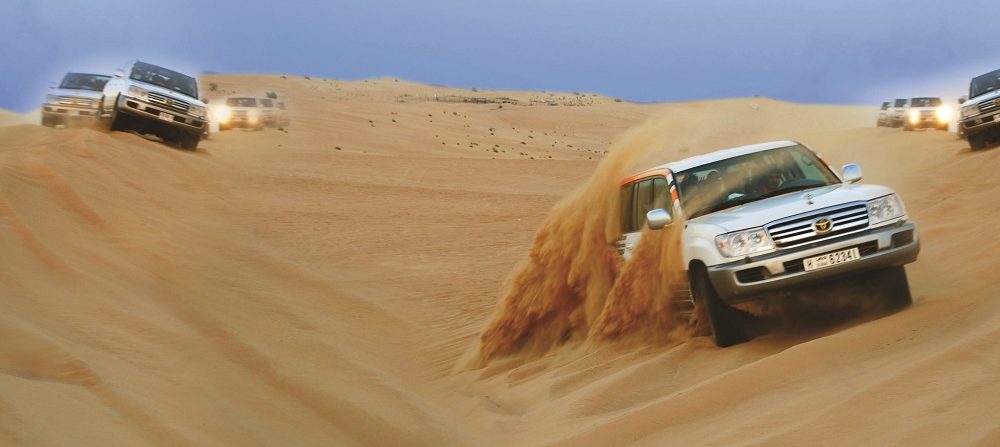 A jeep safari in the desert is a thrilling experience. It involves an exciting ride in the SUV, and you will love every time the SUV hit the dunes at varying speeds during dune bashing.

Go camel safari to have a relaxing ride in the desert. It can also be done at night if you don't prefer during the day under the hot sun. During the sunset, the desert looks incredible. Enjoy a barbeque with your loved ones while watching the sunset. Thrill-seekers can spend some time on adventures like sandboarding and quad biking.

The trip organizers also offer Arabian cuisine for dinner. Enjoy the dinner inside the tent on luxurious carpets. Taste the dishes from Arabian and Continental cuisine. There will be live performances by great artists while having dinner. Tanoura, a traditional folk dance of Egyptians, and the popular belly dance are crowd-pullers.

The fire show will create some breathtaking moments for you. The performer will demonstrate mind-blowing tricks with flames. If you want to relax, sit and smoke some shisha or take photos in a local dress and capture those special moments.
Dubai desert safari gives a great experience to the visitors and makes their trip memorable. It is an opportunity to experience life in the desert, along with some exciting additions.

Desert safari remains the most sought adventure in Dubai in all seasons. Deserts are crowded with enthusiasts, even in the summer. Once you reach there, you barely get time to think about the climate, and you would feel as there is not enough to explore them fully.