Travel buffs always crave for new experiences. With too many remarkable places in the world, you can have unique and novel experiences to sate your excitement. Journeys also promise many thrilling adventures. If you are looking for one such destination which offers the best adventures on a natural landscape, search no more than Dubai.
Tourists flock to Dubai like bees to honey for all the surprises it keeps up its sleeve. You should never miss this awesome city in the Middle East. There is no better place to spice up your holidays. The boundless deserts in Dubai await passionate travelers with a lot of exciting activities. Have you heard of dune bashing? It is the zaniest thing that you can do in the deserts. Once you are in Dubai, don't miss dune bashing at any cost.
What is dune bashing?
The power which the word dune bashing conveys is real for every good reason. It is a popular desert adventure in which a skilled driver will hit the dunes in a sports utility vehicle (SUV) at varying speeds. Dune bashing is offered as part of a desert safari package. Desert safari is a trip to the desert which includes adventures, entertainment, and food. Among all the desert adventures, dune bashing is the most exhilarating activity.
The experience of dune bashing
Dune bashing is an adrenaline-pumping activity in every sense. As the car climbs up a dune at rapid speed and drops suddenly, you will give whoops of delight. Enjoy the mad fall from the tall sand dunes. The crazy drive blowing out a lot of sand usually last up to 30 minutes.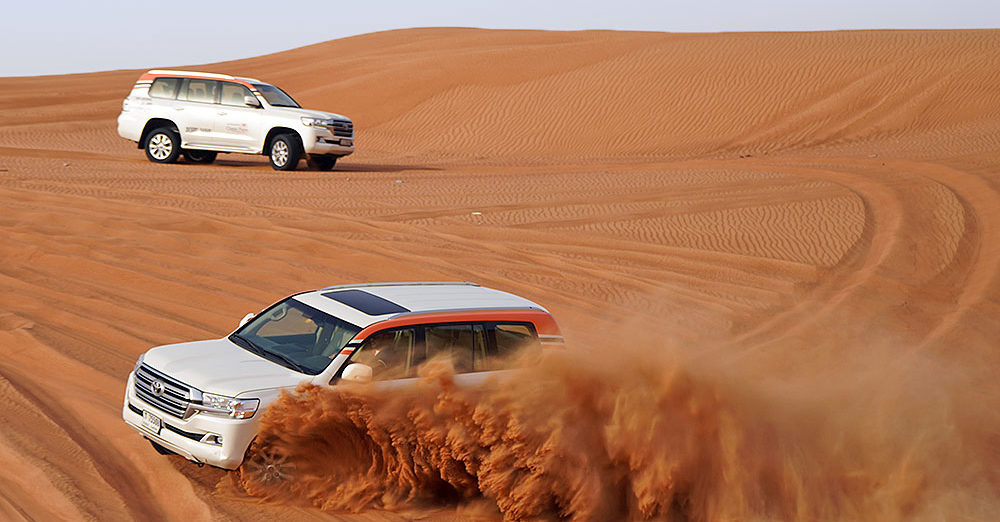 Expect breaks between the ride as the driver needs to control the pressure of the tire in between. The pressure is reduced to enable maximum traction against the sand. Take a group of friends or go with your family to have maximum fun.
Desert safari is a great choice for your weekends. It will be a refreshing escapade that will help you get rid of all your stress. Desert has something for people of all ages. Dune bashing is more spine-tingling than any of the roller-coaster rides out there. If you don't believe it, go for it and see how you feel.
Is dune bashing safe?
Well, dune bashing is completely safe. The luxurious SUVs which take you for the crazy drive are equipped with safety gear. The tire pressure will be reduced to enable smooth movement over the dunes. The only thing you have to ensure is that you book the trip with the most reputed company in Dubai.
An experienced company will give priority to your safety and strive to make the journey a memorable one. So, no need for any worries. Take a deep breath and get ready for the wildest ride.
Things to remember
· Fasten your seatbelt before the ride
· Go only with professional drivers as driving over the dunes need special skills
· Wear simple and comfortable clothes
· Avoid having a large meal before the trip
· Children below 4 years are not permitted for dune bashing
· Stop the ride in case you are feeling any discomfort
· Wear sandals or slippers instead of shoes as sand will get into them for sure
The best dune bashing Dubai deals
Just like you can find the finest deserts in Dubai, the place also offers some of the best desert safari packages to have unlimited fun in the sand. Book a trip with a trustworthy company that provides excellent desert safari deals.

Premium desert safari
· Escape from the hectic city and head to the tranquil deserts
· Catch your breath in the thrilling dune bashing ride
· Relish a toothsome buffet with Arabic and Continental dishes
· Enjoy entertainment like Tanoura, belly dance and fire show
· Take some pictures in the traditional Arabic dress for your Instagram stories
· Indulge in the pastime like camel ride, henna tattooing, and sandboarding
· Perceive the beauty of desert sunset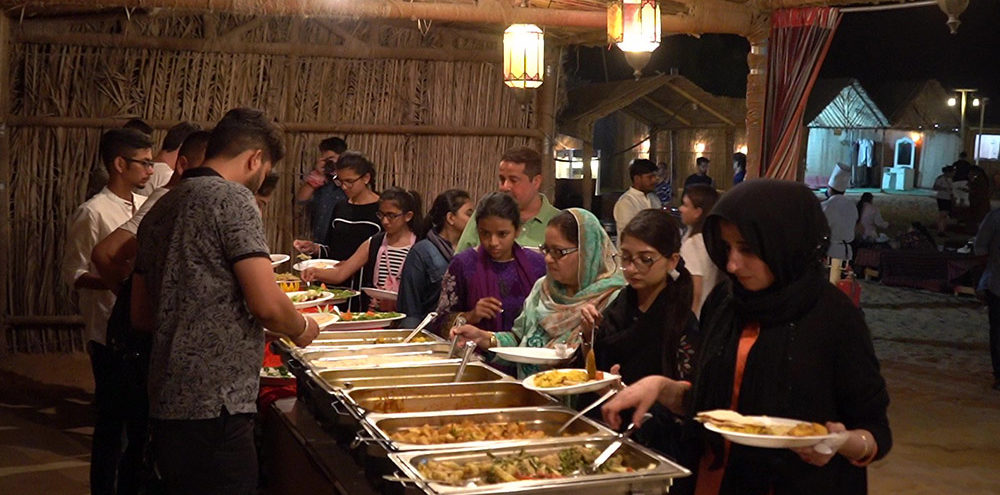 Private desert safari
· Go on a trip with only your loved ones
· Feel the adrenaline rush in dune bashing, sandboarding and camel ride
· Savor a scrumptious dinner buffet in the Bedouin camps
· Take pictures in Arabic dress and watch the sunset
· Admire Tanoura, belly dance and fire show
· Get some henna tattoos on your hands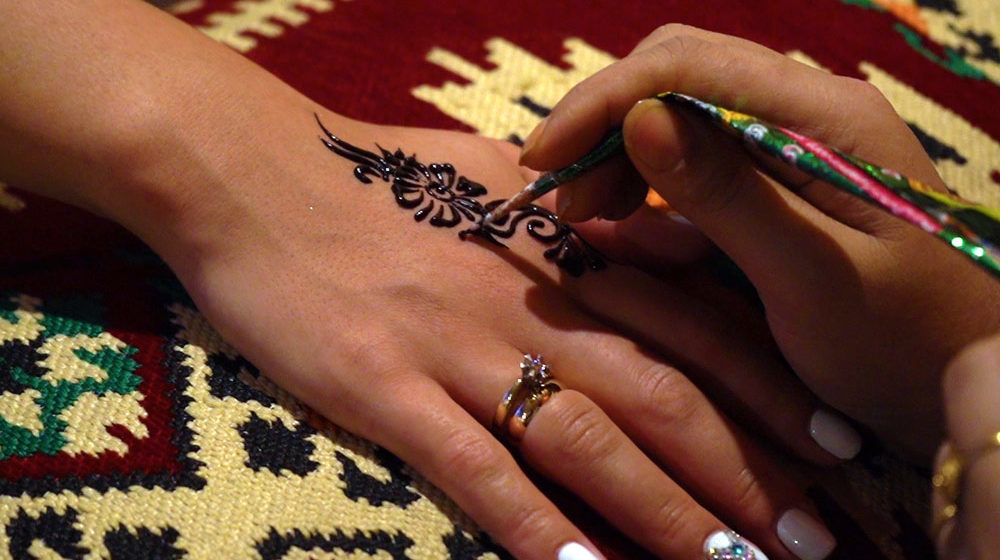 Morning desert safari
· Embrace the dunes at the crack of dawn
· Have fun during dune bashing, camel riding and sandboarding
· Try the optional quad biking for an extra fee

Self-drive desert safari
· Spice up your weekend with a dinner at the desert
· Drive yourself and reach the deserts without waiting for anyone
· Skilled drivers will take you to Bedouin camps
· Enjoy dune bashing on the way to the camps
· Have a delicious intercontinental barbeque dinner
· Take pictures in Arabic costumes against the backdrop of sunset
· Admire Tanoura and Belly dance
Budget desert safari
· Go on a desert safari at affordable prices
· Feel the thrill in a short yet wonderful dune bashing ride
· Try adventures like sandboarding and camel ride
· Get your hands painted with henna and snap some pictures in Arabic dress
· Watch entertainment programs like Tanoura and belly dance
· Behold the view of sunset in the desert
· Have a delectable buffet with a variety of dishes
Your visit to Dubai is undoubtedly incomplete without dune bashing. Ensure that you book a trip with an experienced tourism company in Dubai, which gives you the perfect journey. This weekend, try adventures with your favorite people and feel the vigor in you.
The daredevils are gonna love it for sure. Pick the best Dubai dune bashing deal and frolic on the sand.