Dubai is a world-famous city famous for its luxurious hotels, shopping malls, and skyscrapers. But did you know that it also has some fantastic beaches? Nestled in Dubai's Jumeirah Beach Residence district, Kite Beach Dubai is one of the most popular spots in the city for travelers and beach lovers alike.
With its stunning views of the Arabian Gulf and endless supply of activities, it's no wonder this beach has become a mainstay on Dubai's itineraries. With its golden sand and clear blue waters, Kite Beach is perfect for swimming, sunbathing, and kiteboarding! Before you go, here's everything you need to know.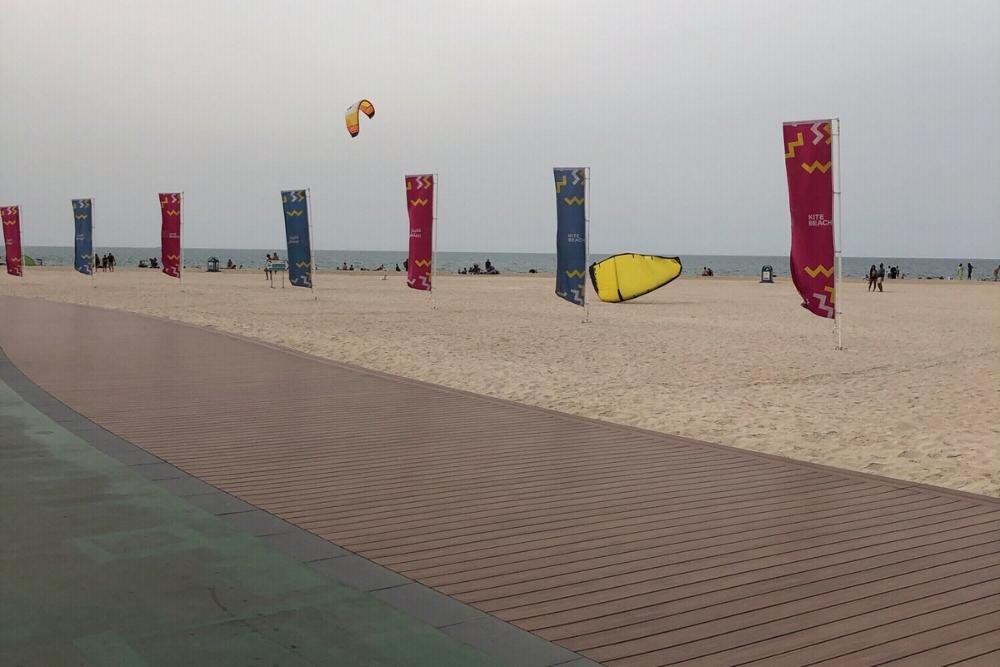 How to get there?
Getting to kite beach Dubai is easy, whether you're coming from Dubai or elsewhere in the UAE. The beach is located in Jumeirah, on the Gulf coast of Dubai, and is easily accessible by car or public transport.
If you're driving, kite beach Dubai is located just off Jumeirah Beach Road. There is plenty of parking available, and the beach is well-signposted. If you're taking public transport, the closest Metro station is the Noor Bank metro station, which is 5 km away; take a bus or hire a taxi to go there.
When to Visit?
The best time to visit kite beach Dubai is between November and February. These are the cooler months in Dubai, with temperatures averaging around 25 degrees Celsius. This is also when kite surfing conditions are at their best, with strong winds and sound waves.
However, kite beach Dubai can be busy during this time, so if you're looking for a more relaxed kite surfing experience, you may want to visit during the shoulder season (March-May or October). Prices will also be cheaper during these months. You can also visit it in the summer season if you love to enjoy beach water sports activities.
Hotels near Kite Beach Dubai
Kite beach Dubai is one of the most popular beaches in the city. White sand beach and crystal-clear sea are just two of the many draw cards of this popular tourist destination. Many hotels near Kite beach Dubai offer stunning views of the beach.
If you are finding a luxurious hotel, then the Jumeirah Beach Hotel is the perfect place for you. Just a few miles away, this hotel offers world-class facilities and services.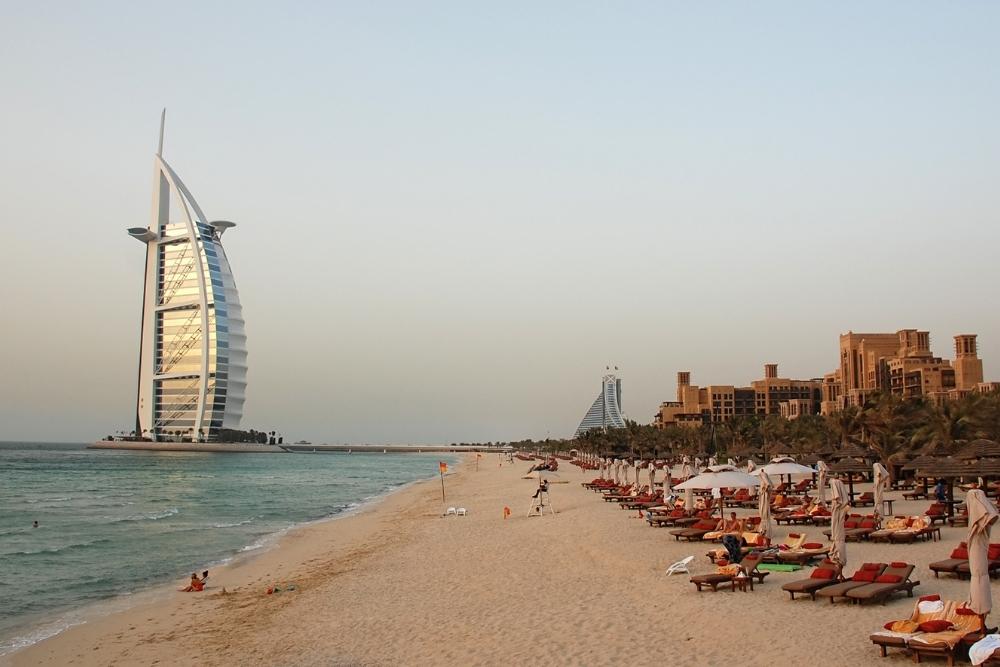 Palm Jumeirah is another excellent option to stay near Kite beach Dubai. It is an artificial island that offers a wide range of activities for its guests, and many hotels on Palm Jumeirah provide stunning views of the Gulf.
The Dubai Marina is another great place to stay if you want to be close to Kite beach Dubai. It is an artificial canal city that offers a lively atmosphere. Many hotels in the Dubai Marina provide excellent views of the canal.
There is also a budget-friendly option, for example, Al Barsha, a residential area just a few minutes from Kite beach Dubai. Many hotels in Al Barsha offer excellent value for money.
The Burj Al Arab is another excellent option for those who want to stay near Kite beach Dubai. It is one of the most luxurious hotels in the world, and it offers stunning views of the Arabian Gulf.
The Emirates Towers is another excellent option, located in the heart of Dubai, thus offering stunning city views.
Many great options are available if you want to stay near Kite beach Dubai. You can choose from a wide range of hotels offering excellent value.
What to eat on kite beach Dubai?
The kite beach Dubai food scene is one of the most vibrant and exciting in the world. From Michelin-starred restaurants to street food stalls and food trucks, there is something for everyone to enjoy.
Kite beach Dubai is one of the best places to go if you're seeking exquisite food. Zuma, Nobu, and The Ritz-Carlton are among the city's many world-class dining options.
Kite beach Dubai also offers plenty for those who prefer a more casual dining experience. The Salt kite beach Dubai is a fantastic place to enjoy fresh mini burgers and stunning views of the Arabian Gulf. The restaurant offers a wide variety of mini burgers, fries, and signature beverages. The Salt Kite Beach Restaurant is located in Jumeirah Beach Residences and is open daily.
Many great cafes and restaurants serve delicious food at reasonable prices. No matter your budget, kite beach Dubai has a dining option to suit you. So, whether you're looking for a Michelin-starred meal or a simple sandwich, kite beach Dubai restaurants are the place to be.
Kite Beach Dubai Activities (What to do)
Kite Beach is a fantastic beach in Dubai for water sports enthusiasts. The excellent wind conditions make it the perfect place to enjoy kitesurfing, windsurfing, and stand-up paddleboarding. Let's discuss what else you can do here.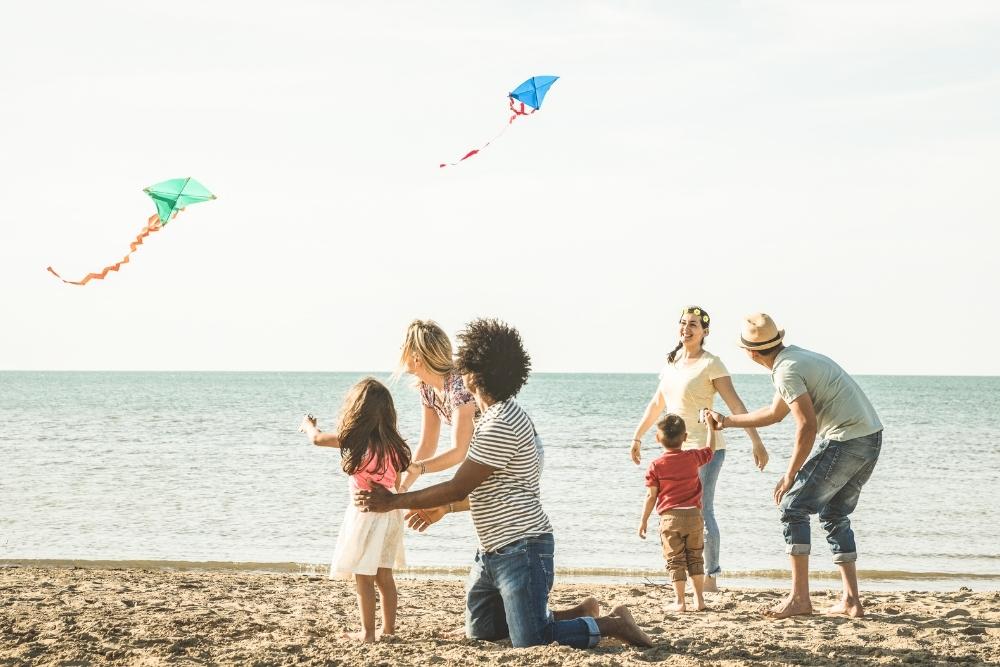 Kite Surfing
Kite surfing is a fantastic sport that is growing in popularity every year. The kite surfers ride on the waves using a kite to pull them along. Kite surfing is a great way to work out while enjoying Dubai's beautiful weather and scenery. Kite surfing is an incredibly exhilarating experience.
There are many different kite surfing spots in Dubai, but Kite Beach is the best spot to kite surf. There are several kite surfing schools located at Kite Beach. The cost of kitesurfing lessons is about 400-500 AED per person. Kite Beach is a great place to learn how to kite surf. The water is nice and warm, and there is a brisk breeze.
Paddle/surfboarding
If you haven't tried paddle boarding before, Kite Beach is the perfect place to start. The calm waters and stunning views make it the ideal spot to learn. And you can explore many things that Dubai offers from a whole new perspective if you get the hang of it. So, whether you're a paddle boarding beginner or a seasoned pro, Kite Beach is worth a visit.
Running track
Kite Beach is one of the most incredible places to go for a run, with its wide open spaces and stunning views. The 14 km running track is world-class, with a wide variety of terrain to keep runners and cyclists challenged. Plenty of things keep you motivated, like the locals working out, the beautiful beach, and the chance to cool off in the water afterward. The scenery is also breathtaking, offering runners stunning views of the city skyline and the Arabian Gulf.
Nearby skatepark
Kite Beach is one of Dubai's most remarkable places to go and enjoy skateboarding. There is a large skate park with plenty of obstacles and ramps to keep you entertained, and the beachfront location means you can enjoy the stunning views while you skate. The park is open daily till 9:30 pm, and there are also several cafes and restaurants nearby so that you can refuel after a few hours of skating.
Volleyball
In addition to Kite Beach's popularity for kitesurfing, it is also a great place to play volleyball. The beach has plenty of sand for volleyball courts, and the water is shallow enough to make playing in the waves a lot of fun. The beach also has a great skyline view, making it a perfect place to relax and enjoy the game.
Beach library
The beach library at Kite Beach in Dubai is perfect for relaxing and enjoying a good book. With its beautiful surroundings and relaxed atmosphere, it's easy to spend an afternoon here. A wide range of books is available to suit all tastes, and the staff is always on hand to help you find something to read.
Whether you're looking for a romantic beach read or a thriller to keep you on your toes, you'll find something to suit you at the beach library at Kite Beach. So, never miss borrowing a book in English & Arabic from the kiosk to make your visit more entertaining.
Water park
Kite Beach is famous for a good reason. The water park at Kite Beach is a great place to cool off and have some fun in the sun. Plenty of slides and rides keep you entertained, and the beach is an excellent spot for swimming, sunbathing, and more. The nearby water parks like Aqua Parks Leisure and Splash N Party Waterpark will make your and your children's day more amazing.
Tips to remember while visiting "kite beach Dubai."
When visiting Dubai's iconic kite beach, there are a few things you should keep in mind to make the most of your experience.
First, be sure to bring sunscreen and plenty of water. The sun can be incredibly intense here, so staying hydrated and protected from UV rays is essential.
Second, be prepared for the wind. Strong gusts are expected at the kite beach, so you should always be mindful of your surroundings and secure any valuables that could be blown away.
Third, take advantage of the stunning views. The kite beach offers a beautiful view of the city skyline, so be sure to snap some photos while you're there.
Swimmers may enjoy the Kite Zone, a designated swimming area. It's best to limit your swimming to this area exclusively.
For those without bicycles, borrowing one at the Bike Hire Station to ride this route is an excellent option.
Keep these tips in mind, and you'll have a great time there.
FAQs
Q. Where is the kite beach in Dubai?
The kite beach in Dubai is located in the Umm Suqeim just south of Jumeirah.
Q. Is kite beach Dubai free?
If you are worried about the entrance fee, you will love that it's free, meaning no entrance fee.
Q. How to go to kite beach in Dubai?
To get to Kite Beach, you can get there by using any combination of the metro, the bus, and a cab. You can get to the beach by taking the metro to the Mall of the Emirates and then move forward by bus or taxi.
Q. Is Jumeirah Beach and Kite Beach the same?
No, they are not the same. Jumeirah Beach is an artificial beach and one of Dubai's most popular tourist destinations. Kite Beach is a natural beach located on the coast of Dubai. It is known for its strong winds and waves, making it a popular spot for kitesurfing. The former is commercialized, and the latter is open to everyone.
Q. Why is Kite Beach famous?
Kite Beach is famous for being one of the best kitesurfing beaches in the world.
Takeaway
If you love to enjoy the sun, sand, and waves in Dubai, look no further than Kite Beach. This beautiful spot offers something for everyone, from experienced surfers to families with young children. With its convenient location and wide variety of activities, Kite Beach will become one of your favorite spots in Dubai. Have you had a chance to visit Kite Beach yet? Please share your concerns, questions, and experience in the comments below; we would love to read them.