Are you ready for innumerable surprises? A trip to Dubai will overwhelm you with enticing sights, sounds, smells, and tastes. The unbeatable architecture and world-renowned tourist attractions are sure to put you under a magic spell. The city boasts implausible skyscrapers, huge shopping malls, serene deserts, and beaches, ensuring you won't get bored even for a moment.
It is impossible to determine the number of days to see all the famous structures in Dubai. But sometimes, you may stop in Dubai on a tight schedule. Then, you have to compare the great options and choose only the best ones, which is a hard nut to crack, considering the city's charm.
Things to do in Dubai For Three Days Trip
You would need several days to see the whole city. However, you can cover the top attractions within a few days if you effectively plan. Three days are good enough to taste the nightlife and the city's festive mood. Look at the top things to do in Dubai on a brief three-day trip (or more!).
Day One
The first impression is the best. So, begin with the best in Dubai, which is confusing. However, some iconic landmarks become the identity of a place.
Burj Khalifa
Whenever you ask someone where to start your first day in Dubai, they will say one name without a second thought. It is the tallest building in the world, Burj Khalifa. You will be almost giddy in the first few moments by seeing its soaring height.
On a budget trip, admire the structure from the outside, take pictures, and roam around Downtown Dubai. Otherwise, climb atop the 148th floor and see how Dubai looks from the sky.
Once you have explored the structure, step out and see Dubai Fountain. The whole of Downtown Dubai will come to life as the fountain dances by shooting water jets up to the sky. The water will sway to the music and dazzling lights, making it a sight to behold.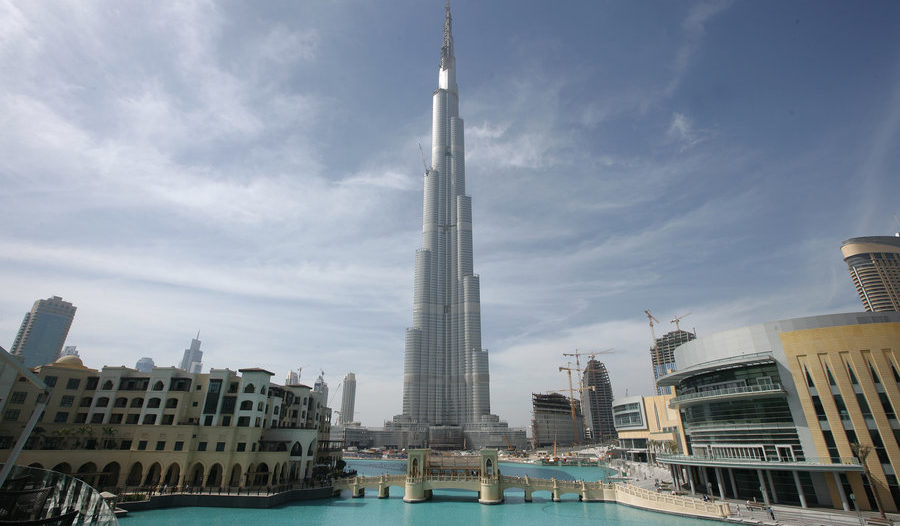 Important tips
You can alight at Burj Khalifa metro station and walk to Dubai Mall
The ticket price to climb onto the top of Burj Khalifa is between AED 150-500
The Dubai Fountain show is from 6 PM- 11 PM at an interval of 30 minutes
Dubai Mall
Dubai Mall stands next to the tallest building and is well known as the ultimate shopping destination. Being at one of the largest shopping malls in the world, you may spend a great deal of time searching for the shops and roaming around. You have to be tricky to locate the shops you want, and you will never run out of choice with too many brands under one roof.
One can easily spend a whole day there checking hundreds of shops, the aquarium, the Ice Rink, and much more. As you are on a restricted schedule, be aware of the time.
Burj Al Arab
Those who don't wish to pay a lot can see Burj Al Arab from a distance as the prices are too high. But if you want the swankiest brunch on your holiday, head to this seven-star restaurant. The hotel in sail shape and surrounded by aquamarine water is undeniably a splendid sight. The restaurants inside Burj Al Arab have exciting themes, and they will please you with hospitality and luxury.
Jumeirah Beach
Dubai's beaches are famous around the world. Never miss Jumeirah Beach, especially if the visit is during winter. You can also have an unobstructed view of Burj Al Arab from here and take great selfies. You can try plenty of activities like water skiing and paragliding to tubing and swimming. You will get amazing pictures if you visit there during sunset.
Day two
Why not start the second day traditionally? If you have heard that Dubai is all about skyscrapers, glossiness, and luxury, it is high time you pay a visit to old Dubai. Even when the city witnessed sea changes in the blink of an eye, it cherishes certain things for the nostalgic vibe.
Visit Old Dubai
Old Dubai is divided into two parts — Deira and Bur Dubai. A beautiful Creek that flows through time divides Old Dubai. Step back in time, walk through the lanes lined with antique buildings, or sail on a Dhow.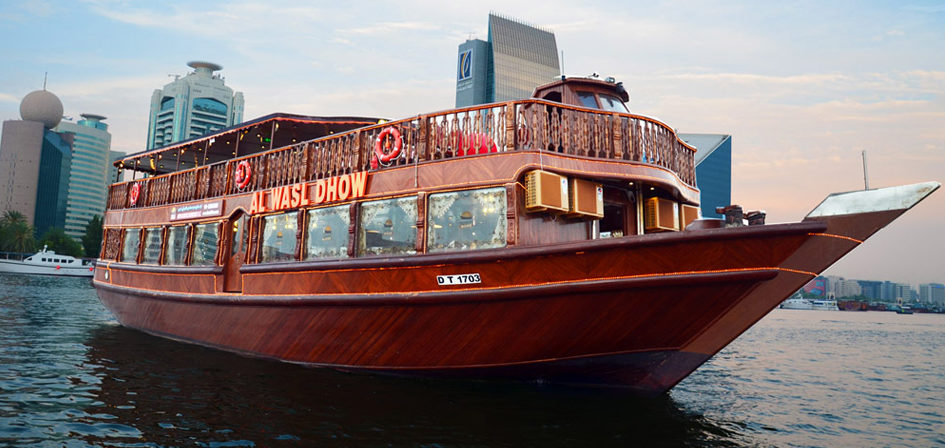 Deira has the souks, which are predecessors of the grand shopping malls that rule Dubai now. The Gold Souk has an extensive jewelry collection, and the Spice Souk has varied spices. Bur Dubai is renowned for Al Bastakiya, the oldest residential area in Dubai.
Dhow Cruise Creek
Some passionate travelers are keen on tasting the traditional activities in a city. Dhow Cruise Marina is tailor-made for you if you are one among them. A wooden Dhow will take you across Creek, where the history of Dubai is rooted. You will see historic buildings like Heritage Village, the Dubai Chamber of Commerce, and the National Bank of Dubai.
The Dhow will have two decks-open air and air-conditioned. You can choose the one you want and have an excellent time. There will be entertainment programs like a Tanoura dance or a magic show. The cruise ends with a dinner buffet serving intercontinental dishes.
Palm Jumeirah
Another wonder in Dubai is a substantial artificial archipelago made in a date palm. It is the largest man-made island in the world. The island has luxurious resorts, residence areas, restaurants, and entertainment destinations. The main structure which comes to mind when thinking about Palm Jumeirah is Atlantis, the Palm.
It is an opulent restaurant that is the favorite of celebrities. You can also walk on the beach or Palm Jumeirah Boardwalk. The 11 km long promenade has many food trucks that can tickle your taste buds.
Important tips
Reach the Palm Gateway Monorail station in your car or taxi
Take a monorail to reach the top of the Palm
Palm Jumeirah Monorail gives excellent views of the island
A one-way ticket on the monorail is AED 20, and a return ticket is AED 30
Day Three
All's well that ends well! End the trip in a way that you will never forget the journey.
Dubai Marina
Dubai Marina is a luxurious neighborhood in Dubai known for its lavish and sophisticated lifestyle. While you stroll through the grand boulevard called Marina Walk, you will understand that it is the ideal destination to witness the city's affluence. Marina is the most sought-after residential area, Jumeirah Beach Residences (JBR). If you visit Dubai Marina with your family, you can not afford to miss dinner at Dhow cruise Marina.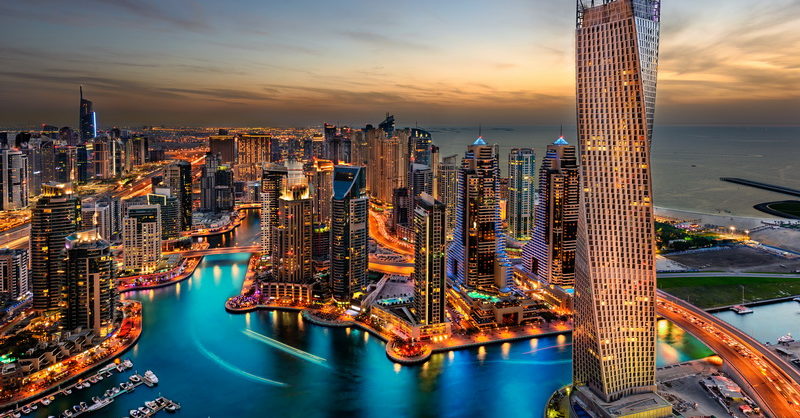 If the visit is in summer, you can spend more time inside the Marina Mall, next to Marina Walk.
Important tips
DAMAC metro station is the nearest metro station
Take a tram from DAMAC and alight at Marina Mall
You can use a Nol card on the tram
Dubai Desert Safari
A visit to the deserts is inevitable on your Dubai trip. You should see the otherworldly landscape and experience desert life. A desert safari Dubai trip lets you get close to the sand through adventures, entertainment, traditional food, and dances. It gives the essence of desert life as you can try a camel ride, touch a falcon, enjoy belly dance, relax in the traditional Bedouin camps, and relish Arabic food. The duration is 4-7 hours, meaning half of your day must be devoted to the activity.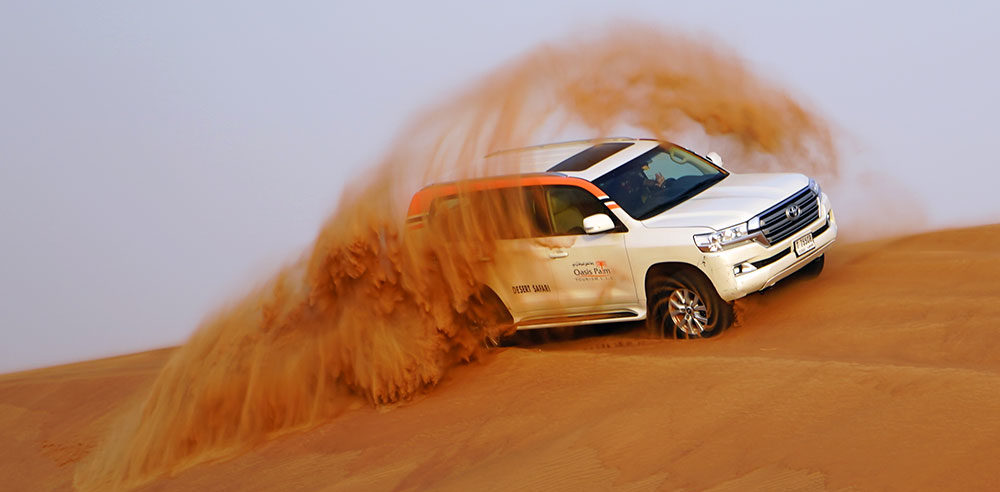 Important tips
Choose a morning or evening desert safari according to your schedule
The usual price ranges from 40-150
You can go for an exclusive ride or on a sharing basis
The pickup and drop off option is available
Miracle garden
There is a striking contrast between the desert and the garden. It is almost unbelievable that a desert land has its most extensive natural flower garden. Well, nothing is impossible in Dubai. The Miracle Garden is a world of flowers that will entice you in every way. The sights and fragrances are enough to make your day.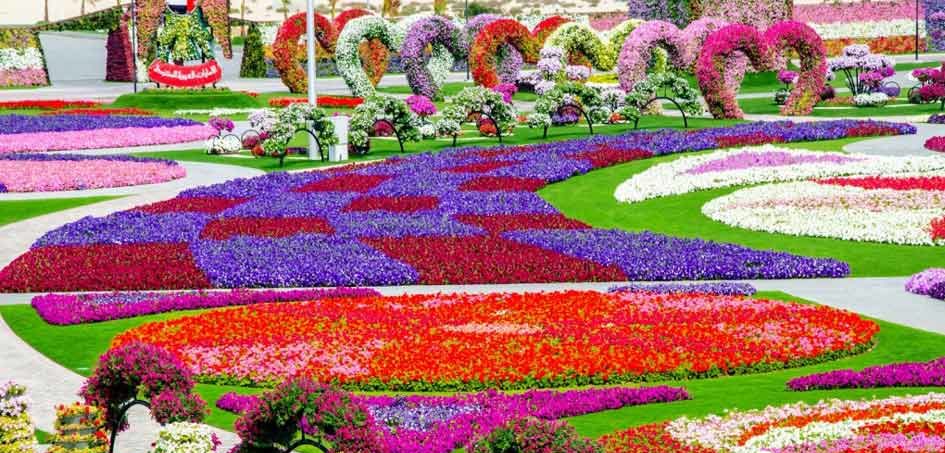 The garden, with 72,000 square meters of area, has more than 50 million flowers, which will steal your heart. There are numerous floral themes and floral sculptures. You can even see Burj Khalifa made wholly with flowers of varied hues. It is the tallest floral art in the garden, which is no surprise.
As the name denotes, it is a miracle that a substantial natural flower garden lies in a desert where the water, temperature, and soil are not suitable for plants. While rambling through the garden, don't forget to visit Butterfly Garden. It is the most extensive indoor butterfly garden globally, next to Miracle Garden. You can cuddle the lovely butterflies of different species.
Important Tips
Timing: Weekdays 9 AM – 9 PM, Weekends 9 AM – 11 PM
Open from mid-November to mid-May
Mall of the Emirates is the nearest metro station
The ticket price for an adult is 50 AED, and for a child is 40 AED
Timing of Butterfly Garden: 9 AM – 6 PM
The entrance fee is separate for Butterfly Garden, which is 55 AED
Three days will pass as fast as you count one, two, three. But, the time spent in Dubai will remain in your heart forever. So, don't worry about busy schedules. Having more days usually make people idle. Make sure you make those three days eventful, and you will undoubtedly wait for another visit when there is ample time to roam around the city.