As Dubai is all set to welcome Expo 2020, there is a long list of things that will break the existing world records and create many new ones. Although we don't know all of them, a few things are too big to stay a secret. One of them is Ain Dubai, which will be the world's tallest observation wheel in 2020.
Located on blue waters island, this Ferris wheel is nearing its completion. Ain Dubai will be 250 meters tall once it is completed. That's 80 meters taller than the High Roller observation wheel in Las Vegas LINQ resort.

The Arabic meaning of 'Ain' is an eye. Therefore the Ain Dubai is also called the Dubai Eye. Anybody who has been to Marina would have seen the Ain Dubai in different stages of its completion. With only about 12 months before the Ain Dubai opens to the public, all manent spokes are already installed. Although the exact date of the unveiling is not out yet, we anticipate that it will be before the arrival of the Expo.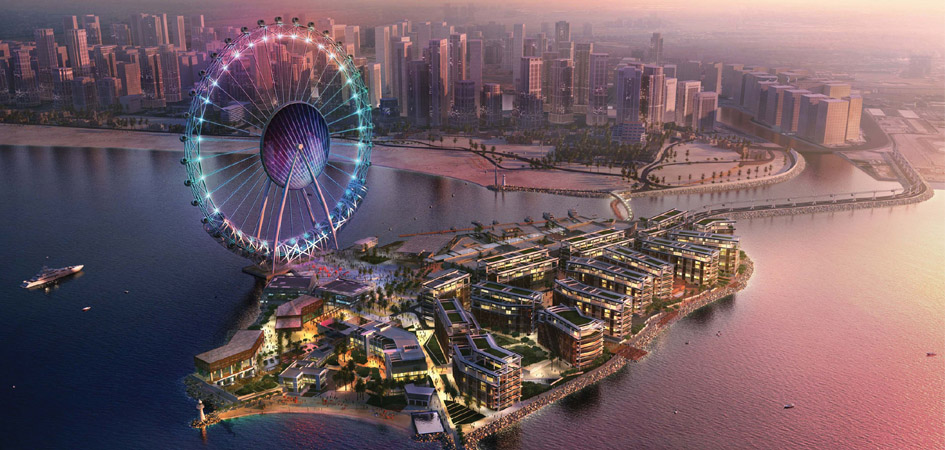 Ain Dubai Eye is not just another Ferris Wheel.

Ain Dubai will take 48 minutes to complete one rotation. If you are wondering how you would spend these 48 minutes, there will be more than enough things onboard the wheel to keep you entertained. Ain Dubai will be so much more than just an observation wheel.
To make the ride exciting, there will be smart climate controls and a smart screen in every glass pod to tell the riders everything aboy see from the top. Each capsule will be large enough to fit 40 people at a time. There will even be luxury dining options.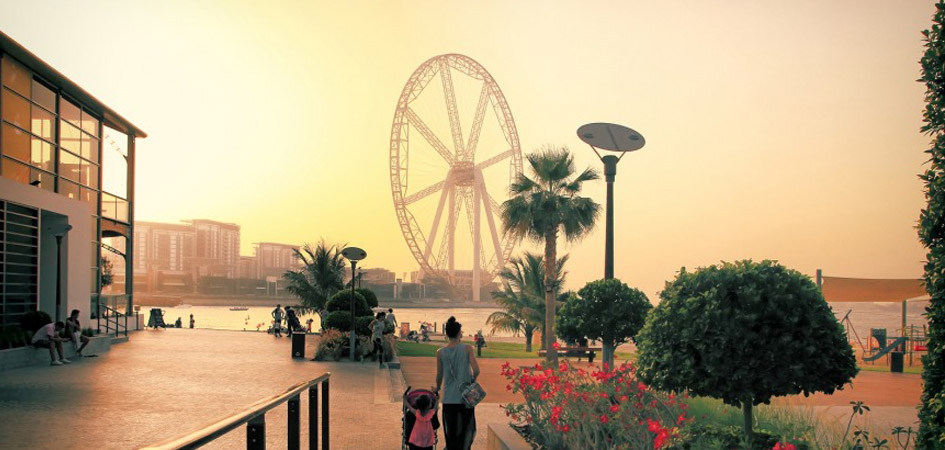 The base of the Dubai Eye will also feature retail outlets, restaurants, and entertainment centers. It is also rumored that there will be a large circular LED screen mounted onto the wheel itself. If that's true, this screen will be bigger than the one on the Burj Khalifa by area.

The glass pods will offer a 360-degree view of Dubai's beaches and the fantastic skyline, including Burj Al Arab and Palm Jumeirah. Okay, I know what you are thinking. Isn't Burj Al Arab almost ten kilometers away from the Dubai eye? Yep, but thanks to the incredible height of this Ferris Wheel, and the fact that both of these are on artificial islands jutting into the sea, you will be able to see the silhouette of Burj Al Arab when you are at the topmost point of Dubai Eye.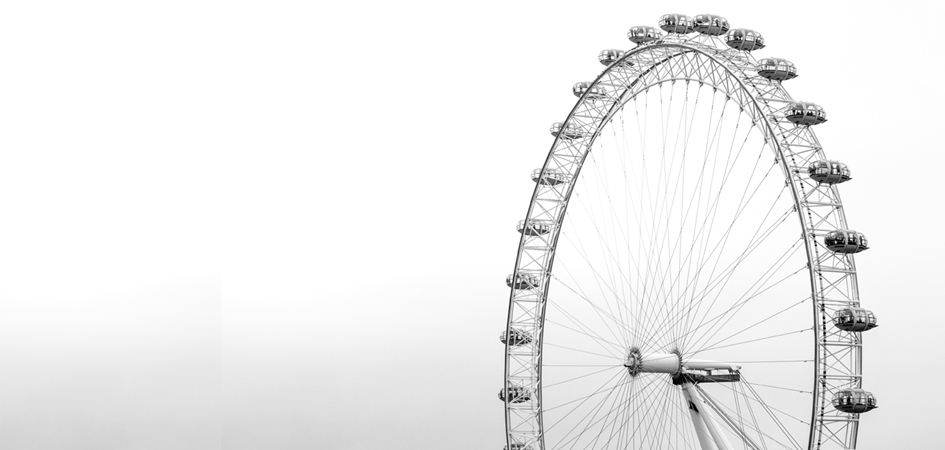 It also has something up its sleeve for adventurous minds. Apart from those who want to ride in the capsule and enjoy the view, Dubai Eye will also attract climbers froworldwideou can scale up the Ain Dubai on a rope, assisted by professional climbers. After reaching the top, which is 150 meters above the ground, you can abseil back. This will be the highest rope climbing platform in the world.

Dubai Eye is an engineering marvel.

This Ain Dubai is undoubtedly an engineering marvel by the developer Meraas. It takes 192 iron cables to hold the rim wheel's limit weighs as much as sixteen A380 Superjumbos. If all the cables used in Dub the ai Eye were laid end to end, it will extend from Dubai to Cairo in Egypt!

Dubai Eye also required a mind-boggling amount of steel. A whopping 9000 tonnes of it, w 25 percent more steel used for the Eiffel Tower in Paris. But even after the completion of the observation wheel, the title of being the tallest iron structure will stay with the Eiffel Tower. Dubai Eye will be fifty meters shorter than the Eiffel Tower.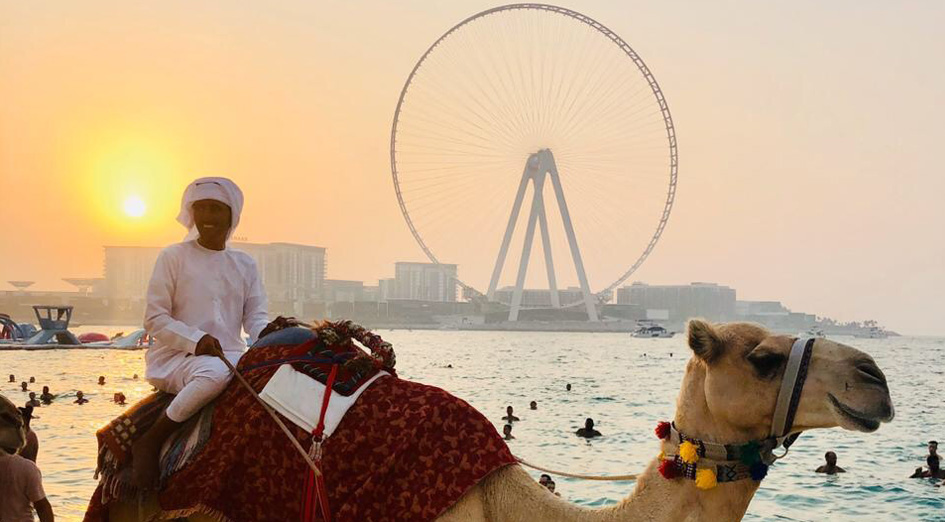 To hold the massive structure upright, the legs of the Ain Dubai have to be incredibly strong as well. And so it is. 15 London double-decker buses can snugly fit inside each leg measuring 126 meters long.

There will be a total of 48 swiss-made passenger cars on the Ferris wheel, each one of them having 30 sq meters of floor area. Each of these pods will hold up to 40 passengers. Therefore, the wheel can carry a maximum of 1920 riders in a single session.

What is Bluewaters Island

Bluewaters is another artificial island near Marina just off the coast of JBR by half a kilometer. This will become practically an extension of Marina and the latest entertainment and shopping destination in Dubai. On top of that, there will be residential apartments and luxury hotels. Surrounded by water on all sides, a bridge connects the Bluewaters island to the mainland that links directly to the Sheikh Zayed Road.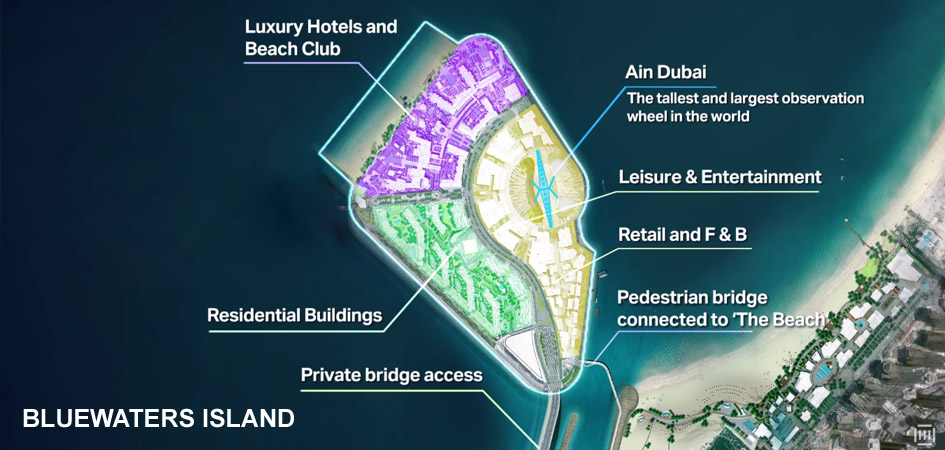 There is another pedestrian bridge that provides convenient access to 'The Beach' in JBR. There are several noteworthy things on this Island like Caesars Palace, a hotel boasting impeccable luxury and top of the class services. But despite all of these, the thing that steals the show is Dubai Eye.

The island was opened to the public towards the end of 2018. The number of visitors to this island has been steadily increasing ever since then.

How to get to Ain Dubai

There are a lot of ways to reach Ain Dubai on Bluewaters Island. There is a direct link that connects Bluewaters Island to Sheikh Zayed Road. If you drive from the Abu Dhabi side, take Exit 29 from Sheikh Zayed Road/E11 near Expo link. Then take a left turn to Garn Al Sabkha. Then Drive straight to reach the island.

If you drive south from Dubai, take the Sheikh Zayed Road/E11 and keep right at the fork near Jumeirah Lakes Towers. After driving for two more kilometers, you will reach Bluewaters Island. Driving is the easiest option to get to Bluewaters Island, given that there are 2000 parking lots on the island.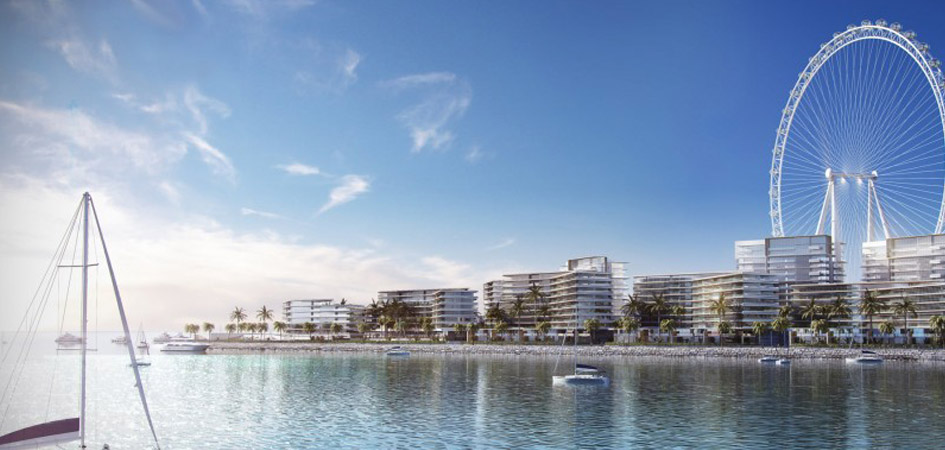 Alternatively, you can take the 265 meters pedestrian bridge 'The Wharf' from JBR. If you don't want to walk, get on a water taxi from the Wharf Station.

This seat convenient is less than one hour's drive from all the major airports in the UAE. Both Dubai International Airport and Al Maktoum Airport are about half an hour away. Even Abu Dhabi airport is a little over 40 minutes' drive away.