Dubai has always been a fantasy tourist point from all over the world. It attracts millions and millions of people not only locally but also globally. The huge buildings covering the area, a lot of amusement parks, beautiful beaches, and the best museums carry tons of information. All these attractive sources of entertainment gather too much crowd of people, making it the number one tourist destination point. Museum of Illusions Dubai added a trademark to Dubai's history when it opened its door in 2018 to tourists worldwide. As museums are a prime source of information with entertainment, the "Museum of Illusions Dubai" proved to be the best among all. This museum proves to be a mind-blowing piece of art. The fantasies it holds other than the real world stunningly amazed its visitors that it is always included in every tourist's "place to visit".
Museum of Illusions Dubai
Dubai city never forgets to stun the whole world every other day with its artistic productions, and The Dubai Museum of Illusions is one of them. It was founded in September 2018 at Al Seef Dubai. It carries a large-scale variety of different optical illusions and about 80 productions. This beautiful museum covers every aspect of human interest, whether mathematics, psychology, physics, or biology. This museum also contributes to this city's high social and economic development.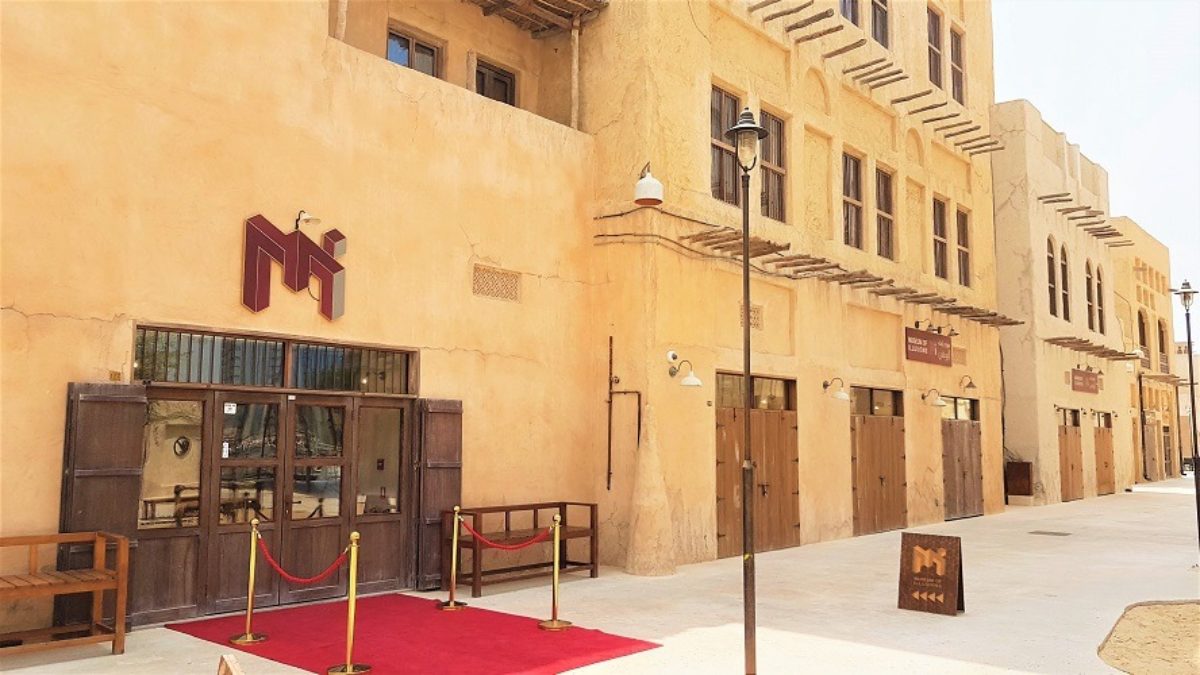 This tourist spot proves itself to be a surprise in its nature. Exploring this museum, being amazed by its creations, and being lost in its magic is what it offers. This museum is the prime source of feeling the incredible phenomenon of optical illusion as per its name, "Museum of Illusions".
There is a large number of optical illusions and holographs in the museum. None of them is understandable at first glance, which is the main entertainment source here. The hundreds and thousands of mirrors provide ultimate joy to its visitors here.
Location of Museum of Illusions:
The Museum of Illusions is situated in Al Seef city, close to Dubai Creek. This museum is accessible from the three main areas of Dubai: Deira, Old Dubai, and Bur Dubai. Jumeirah Beach is close to the Museum of Illusions Dubai; meanwhile, Dubai International Airport, Al -Fahidi Metro, and Subway are just some minutes away from The Museum of Illusions Dubai.
Timings of Museum of Illusions:
The Museum of Illusions Dubai serves its visitors from Sunday to Wednesday from 10:00 in the morning to 10:00 at night, but from Thursday to Saturday, its timing is changed from 10:00 in the morning to midnight.
Museum of Illusions Dubai also provides its visitors with valet parking. A mesmerizing visual illusion play at the entrance makes the children joyful and a pure source of joy for the adults. This follows with different restaurants and entertainments that serve the people after they visit the Museum of Illusions Dubai.
Museum of Illusions Dubai Ticket:
Museum of Illusions Dubai ticket prices are as follows:
For Adults (Age 15 or Above): AED 80 per person
For Children (Age 5 to 15): AED 60 per person
Family Ticket (Two Adults and Two Children of age 5 to 15): AED 225 per ticket
Reasons to Visit the Museum of Illusions
Illusion Museum Dubai not only focuses on optical illusions but also gives a chance to explore Master Illusions and Fantastic Illusions. This museum is basically divided into three sections, i.e. Optical Illusions, Master Illusions, and Fantastic Illusions. The visitors here do not "go and watch" the productions there, but this museum allows its visitors to play and click tones. Museum of Illusions Dubai provides the best virtual experience away from the real world that would enable its attendee an incredible feeling of entertainment and joy.
Exhibits and Attractions at the Museum of Illusions
Illusion Museum provides dozens of different attractions and exhibits, making it a wonderful indoor experience for its visitors. The wonders in this museum become time killers for the families visiting it. The interests of the Museum of Illusions Dubai include:
Optical Illusions:
The Dubai Museum of Illusions is a prime source of optical illusion for its visitors. The museum has a large number of different images on museum's walls. These images use color and light to fool the visitors' minds. Also, these images are a kind of shapeshifters that deceive people's minds easily. Only seeing them for around 30 seconds will make them change, diminish, move and disappear. These optical and mental illusions play different mind-blowing tricks that make it a source of mystery.
The Ames Room:
Ames Room is another magical space of The Museum of Illusions Dubai. This works on the formula of optical illusion. One corner of this room enlarges the visitors' size turning them up into giants, but as soon as the visitors reach the other corner, it shrinks them into the size of the dwarf.
The Vortex Tunnel:
The Vortex Tunnel challenges the balancing techniques of the people. This magical source of optical illusion tricks the mind by offering them the fantasy of walking via a rotating cylinder. At every step, it feels like the balance will soon turn out, resulting in falling. The head spinning and the fear of losing all make it a real optical illusion challenge to pass.
Holograms:
Holograms are 3D illusory images and objects. Dubai hosts most holographic images, and the Museum of Illusions Dubai proudly has a set of different holographic photos, pictures, and objects. These pictures and objects visualize and disappear and then come back in various forms to simultaneously confuse and surprise the visitors.
Rotating Rooms:
How magical is it to experience the world from the roof or wall? The Illusion Museum Dubai constructed a room in a way that you can walk on its spinning and rotating wall and challenge the law of gravity here. Here you can experience an upside-down world or a world completely turned over at a 180 angle. This enjoyable and thrilling experience makes memories forever when captured.
The Chair Illusion:
The Chair Illusion is one of its unique ideas, wholly based on the Law of Proportion and Perception. The individual sitting on the chair gains a different size becoming the tiniest, while the person standing next to it has a different height level.
The Anti-Gravity Room:
The Anti-Gravity Room challenges the physics law by going against them. This fantastic creation makes its visitors wonder when they see unstable surfaces and things floating in the room as if there is no gravity. This trick makes you feel that you need support to stand in the room, creating a state of disbelief in your mind.
Turntables:
The turntables in Illusions Museum are based on visual illusions. These turntables rotate and spin at the same time, providing a variety of different mind tricks. The exhilarating stunts push the guest of these mind tricks to a state unbelievable.
Infinity Rooms:
Another piece of magic in the Museum of Illusions Dubai is The Infinity Rooms. These rooms provide the experience of moving in an infinity vacuum. Walking through the endless corridors gives unspeakable chills and sensations. This room moves on and on without having any evidence of the end. The room's visitors seem to think they are packed in this room forever. But of course, it's just an illusion and nothing else.
The Clone Table:
Museum of Illusions Dubai also gives the experience of having lunch at a table with yourself. This table provides an illusion where a person can experience sitting at a table with five of its clones. This scary but memorable experience is enough to make someone believe in magic.
The Swap Noses:
Editing yourself in the photos is a different level of fun, but what if this can be precisely done in front of you? Museum of Illusions Dubai provides its visitors with a mirror that shows a different reflection of the original face. Looking at the unique perspective of your actual face is a different kind of fun and joy.
Stereogram:
A Stereogram is a three-dimensional puzzle introduced by the Dubai Museum of Illusions. This three-dimensional puzzle has an object inside with unique placement and pattern. The visualizer can only view that object if he can obtain a good view from a specific view.
Tips before Visiting:
Before entering the illusion museum, wait outside for some time and observe the environment there. There is also a small shopping area with games and models of optical illusions. Besides touring a museum, wandering in its shopping mall and buying something as memory is also a better idea. As this museum provides a beautiful indoor experience, visiting it on a hot scorching day can make you cool and provide entertainment.
Takeaway
The Museum of Illusions Dubai is a different kind of museum that provides attraction and experience of the magical journey instead of the nation's history, culture, and art. This is a good place in the Middle East and a source of memories, entertainment, joy, and fun. Visiting here with friends and family can give absolute pleasure.