Dubai Marina Mall is located in the Dubai Marina, an exclusive waterfront development purpose-built for tourism and high-street living. Marina mall Dubai caters to Marina Dubai residents and visitors who reside or come as tourists and visitors to enjoy the architectural and canal development marvels of Dubai Marina. The Mall is one of the best shopping places to visit in Dubai.
It is a 390,000 sqft shopping paradise built across four levels and designed for a leisurely, unhurried shopping experience. It is where chic interiors, high-street brands, and alfresco restaurants meet together to give shoppers a world-class shopping, dining, and relaxing experience.

Marina Mall Dubai is also the gateway to a waterfront promenade called 'The Walk,' with a pop-up market, walkway, many kiosks, and open sky restaurants.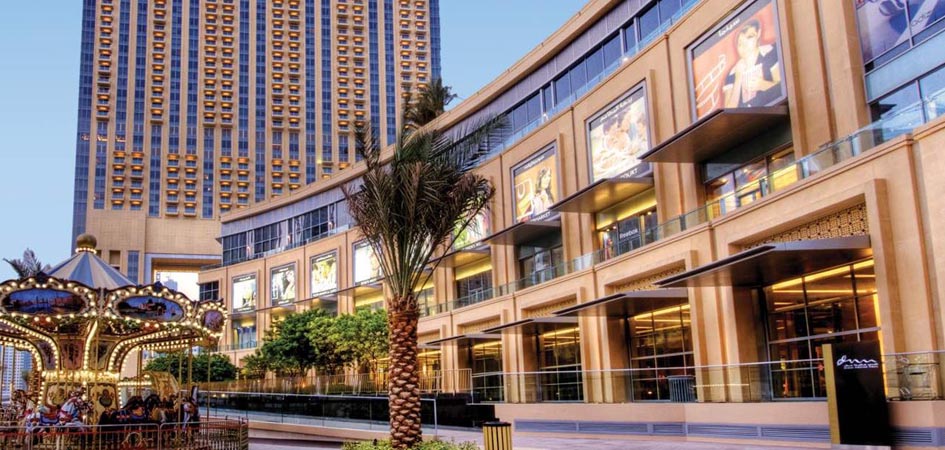 Dubai Marina Hotel, a 5-star hotel, is directly linked to Marina mall, providing easy access for the guests to shop without calling for transportation. Dubai Marina Mall offers free high-speed wifi access to its shoppers and visitors.

For movie buffs, Dubai Marina Mall offers Reel Cinema, which has six screens that play the latest Hollywood and Asian films. Each cinema has the latest audiovisual system and luxurious seats for the ultimate movie-going experience.

Dubai Marina Mall Outlets

Dubai Marina Mall has four shopping levels and 140 retail outlets leased by outlets that offer the world's premium brands offering the latest designs in fashion, jewelry, electronics, etc., to their shoppers in luxurious settings.
Fashion retail occupies the bulk of the shopping area of Dubai marina mall. Shops in Marina mall, Dubai. The fashion shops in Dubai Marina Mall include BCBGMAXAZRIA, American Vantage, BA&SH, Bebe, Billabong (Australian Fashion Store), Boggi (Italian), Carters (Kids' fashion), COS, River Island, and Tommy Bahamas (Beach Fashion), Saccor Brothers, Tommy Hilfiger, U.S.Polo Assn., Ted Baker, Superdry, Sandro, Twin Set, Urban Male Lounge, Koton, Levis, Gant, Hugo Boss, and Yamamay.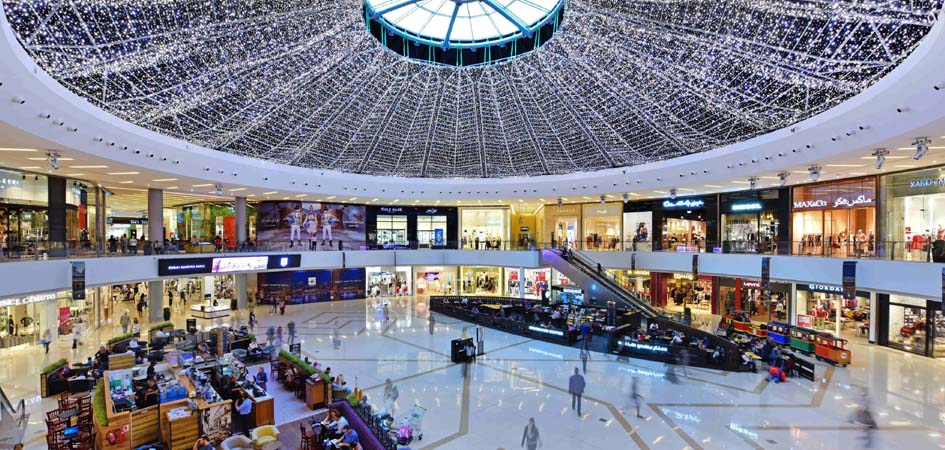 The skincare and cosmetics retail in Marina Mall Dubai includes L'Occitane, the Body Shop, Rituals, Sephora, etc.
It also houses Ascots and Chapels, London's most famous tailoring shop for men.
Dubai Marina Mall offers Nike, Adidas, Aldo, and Ted Baker for footwear.
For Kids, there is a huge "The Toy Stores."
There are a Crystal Gallery and Pandora for jewelry and accessories. Dubai Marina Mall offers Whiterose, a Community supermarket, and grocery.
So, Dubai Marina Mall has everything that you need, plus more.

Restaurants in Dubai Marina Mall

Restaurants in Marina Mall Dubai are mostly Al Fresco, overlooking the promenade and Marina Canal. The dining experience appeals to all pallets. The dining is more informal and intimate.
Restaurants in Dubai Marina mall present you with "Dabang," which offers authentic Indian food, specializing in Kathis and Curry. The setting of this hip, desi-style restaurant is youthful yet retro. "Dabang" means "fearless," and the décor is very Bollywood-ish. The posters on the wall and internal lighting system will remind you of when Mumbai was Bombay and pop was the youth culture. This is located on the second level. Dhow cruise Dubai Marina is another option for a family dinner while cruising if you are here.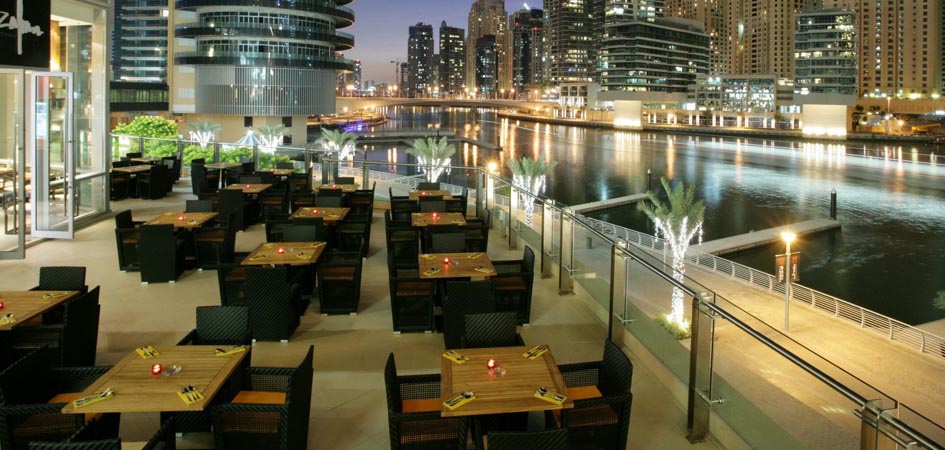 Doner & Gyros is another restaurant on the same level as Dubai Marina Mall. It is themed on European casual street food. This restaurant sells freshly made Donors and Gyros and wholesome meat-wrapped bread. Gyro is close to middle east favorite "Shawarma."

If you love organic, environmentally friendly food, Dubai Marina Mall has Le Pain Quotidien. This chic-designed restaurant serves you rustic, organic bread, tasty and healthy. The staff is very hospitable and ready to help you choose your bread and fillings.

For coffee lovers, Dubai Marina Mall offers Café Nero. Nero is a presentation from the UK. It is famous for its friendly, personalized (one-on-one) barista service.

For Arabic candy, it has Bateel that serves. It is well known for its exotic and exclusive selection of dates and dates-based chocolates. Visit Bateel for lavish gourmet delicacies, gifting ideas, and savoring the finest chocolates.

If Burger is what your kids want, then the Mall has two world-famous restaurants; Five Guys, a family-owned franchise serving the freshest burgers. Guy's Burger Joint serves you bombastic burgers (made to order) and the creamiest shakes!

For ice cream lovers, head straight to Baskin Robbins, level 2. It serves ice creams, frozen cakes, and treats. Beat the heat with the decadent creamy shakes or multiple scoops of various sundaes. You can even order your help!

Of course, Dubai Marina Mall has the beloved KFC for fast food lovers, which serves lip-smacking fried chicken and sandwiches.

Italian food is a favorite of many all over the world. Carluccio's in Dubai Marina Mall is an intimate, casual restaurant where the chef makes delicious Italian food with the freshest ingredients. Is so meticulous that many ingredients are directly sourced from Italy so visitors can taste authentic Italian food. It offers deli takeaways as well as the best Italian coffee.

Altogether, Dubai Marina Mall offers 21 dining options to help you be fully satiated.

Attractions near Dubai Marina Mall
There are many attractions in and around Dubai Marina Mall.
For kids, the management of Dubai Marina Mall has a small toy train that goes around the inner promenade of Dubai Marina Mall.

NStyle Beauty Lounge

For Ladies, NStyle Beauty Lounge offers various beauty and grooming services, including nail, hair, body, eyelashes, nail care, waxing, and threading services. It follows the highest hygiene standards. The lounge-style spa is trendy and relaxing. They have many packages, including marriage, parties, etc.

Playzone

For kids, there is also a play area called Playzone, where your kids can play many interactive games, draw and paint under the careful eyes of trained nannies. Some screens show various cartoon films.

The Marina Walk

The other attractions include "The Marina Walk," which meanders through the Dubai Marina along the Canal waterfront. The Walk has little pop-up shops and kiosks where you can buy souvenirs and have light snacks.

Al Suffo Tramway

The Al Suffo tramway connects Dubai Marina with Burj Al Arab and the Mall of the Emirates. The joy ride on the tramway on a 14-kilometer ride crosses the metro's red line in two places. It also connects visitors to the monorail of Palm Jumeirah.

Pier 7 – Dubai Marin Mall

Dubai Marina Mall is also close to the iconic Pier 7, a dining destination. Pier 7 is a unique tower on the Dubai Marina canal with seven bespoke fine dining restaurants on each floor. Head out to Pier 7 to indulge in the most satisfactory culinary experience, no costs spared.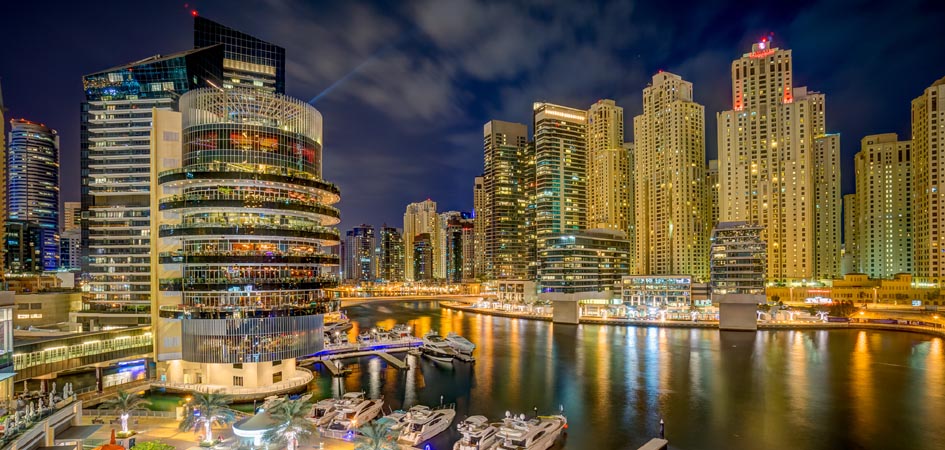 A few meters from Dubai Marina Mall, you will see the piers where you buy yourself a cruise ticket, or you may hire a yacht to enjoy a canal ride that takes you to the Persian Gulf.

Marina Mall Opening Hours

Dubai Marina Mall welcomes guests from 10 AM to 10 PM from Sat to Wednesday. Dubai Marina Mall is open from 10 AM to 12 midnight on Thursday and Friday.

How to get to Dubai Marina Mall

Dubai Mall is very close to Sheikh Zayed Road. Dubai Metro is the best way to get to Dubai Marina Mall.

Dubai Metro – Take Redline Metro towards UAE Exchange, get down at DMCC Metro Station, and walk across the overpass to get to Dubai Marina Mall.
Or take the Dubai Marina RTA Metro Shuttle Bus (#F37) that stops directly in front of the Mall for drop-offs and pick-ups (buses are available every 10 to 15 minutes) to the DMCC metro station.
Dubai Metro schedules are available at the Guest Services Desk of Dubai Marina Mall.

Dubai Tram – Get down at Dubai Marina Mall station, i.e., Station 4 Dubai Marina Mall parking.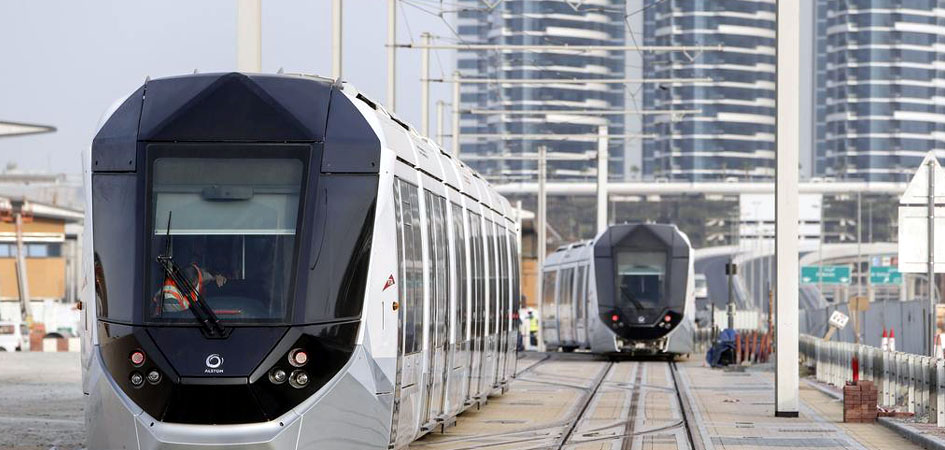 If you hire a taxi, the driver will drop you off without fuss from anywhere in Dubai.

Parking at Dubai Marina
You have to take a parking ticket while entering the parking area.
Parking in the Dubai Marina Parking area is;
First 3 hours of parking – Free
Above 3 hours of parking – AED 20/- per hour.
If you lose your parking ticket, you will have to pay a fine for the lost ticket of AED 150/-. Hence be very careful with your parking ticket.
(All the above prices are inclusive of vat)

The Parking area hours of operation:
Sunday 6 AM to Thursday 6 PM
Some tips to follow:
Free parking on weekends (Friday and Saturday) and public holidays.
Overnight parking is strictly prohibited.
It is always advisable to validate your parking ticket while heading to your car and pay the parking fees.
Scan your ticket on the ticket reader at each exit point to exit the car park. If the time exceeds 20 minutes, the additional stay will be subject to additional parking fees.
Even If you have stayed in the Mall for less than 3 hours on weekdays, you must still validate your ticket at the pay machine.
Parking fees will apply if re-entered within 30 minutes.
Take your validated ticket and proceed to exit in less than 20 minutes.
HOW TO REPLACE A LOST TICKET

At one of the pay machines inside the Mall, please press the Lost Ticket button on the machine's screen.
There will be a lost ticket fee of AED 150, which will be displayed. The fee applies even if your ticket is lost during the free parking period.
The fee is non-refundable, even if the ticket is found after payment.
You can pay the fee following the How to Pay directions, and the machine will issue you an exit ticket.
Take the new Exit ticket and proceed to the exit in less than 20 minutes.
HOW TO REPLACE A FAULTY TICKET

Proceed to the Control Room to make the payment and validate the ticket.
Take the new ticket and proceed to exit in less than 20 minutes.