The number of attractions in Dubai keeps increasing daily, and tourists on a tight schedule often find it challenging to include them on their bucket lists. But some places will give you the city's essence, and City Walk Dubai is undoubtedly among them. It is an exquisite blend of all the flavors in Dubai, making it a miniature city. The City Walk is part of the exclusive Dubai city tour.
Dubai city walk is the hottest tourist destination with retail outlets, restaurants, cafes, entertainment, and numerous family attractions. Meraas, the developers of City Walk, call it an 'urban living concept' that describes the attraction best. City Walk is mainly crowded at the weekend as it is one of the resident's and tourists' favorite places to visit in Dubai.
The main feature of the place is that it will transport you to a European city with its unique design and spectacular infrastructure. It resembles the bustling London street with even the popular British phone booth. During your first visit to City Walk, you will undoubtedly spend a lot of time wowing at the elegant lighting, fountains, and paintings that will overwhelm your eyes. Look up, and you can see the extravagant twinkling lights that change color in seconds.
Several streets join at a dome that has infinity pools with shining water. Every trivial detail is designed with meticulous care and admirable creativity. Have a peek at the things you shouldn't miss at City Walk.
Shopping At Its Best On City Walk
Shopping can't get better than at City Walk. From international fashion and accessories and gifts to fresh blooms and homeware, City Walk has it all. The massive shopping space provides many options for you to go shopping. There are around 140 outlets for the shopaholics to delight in.
The Exceptional Street Art
The City Walk is not just a shopping destination. It is a visual treat to creative minds with a collection of wall paintings and other art. Legendary global artists have done street art and sculpture, part of the Dubai Walls initiative, which has turned City Walk into an open-air exhibition. Dubai Walls is a project that aims to embellish most of the public places in Dubai with some stunning street art.
15 urban artists have made the walls on one of the busiest streets in Dubai their canvas to paint some visual poetry. A famous painting at City Walk depicts a young boy standing in rainbow rain with a giant leaf. It was painted by the renowned British stencil artist Eelus. Ramble along the streets to find some distinct artworks.
Coca Cola Arena
This is the ultimate venue for hosting live entertainment shows. Coca-Cola Arena will be visible from a long distance with its dazzling red color. Within a short period, it has become famous for the exciting shows it hosts and the comfortable viewing experience it provides to visitors. The unique seating pattern at the venue offers 360-degree views of the show. The stage witnesses the shows of the celebs on all Fridays with a vast crowd.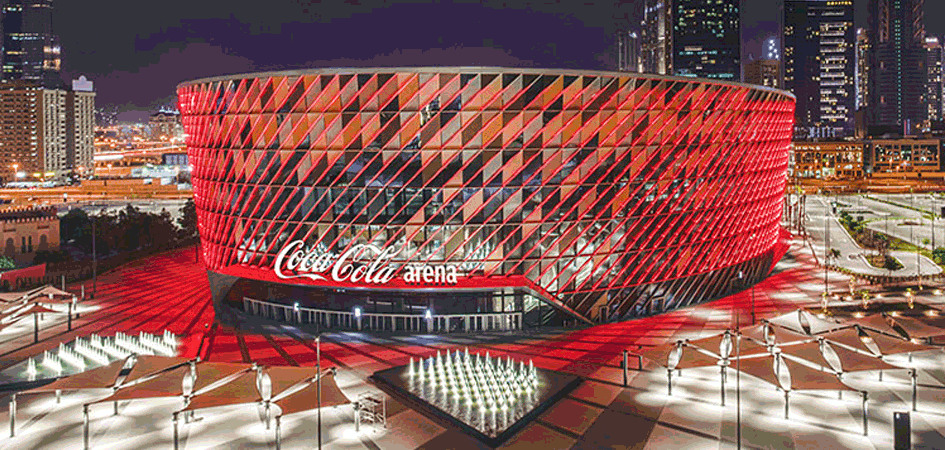 Attractions for children
Children have several play areas at City Walk, so they will never get bored while you are shopping. Following are the two main spots that lure tiny tots:
Hub Zero Dubai
It is an indoor gaming area where you will lose track of time. Hub Zero entertains everyone beyond any age limit. There are 70 gaming stations and eight private booths to play with until you drop. It opens a virtual reality world to give you the best immersive experience. While Ghostbusters plunge you into a fearful realm, Virtual Arena is a state-of-the-art 3D area with unlimited fun. The crazy drivers can get behind the wheels at HyperDrive, which gives 6-degree movement on a virtual track.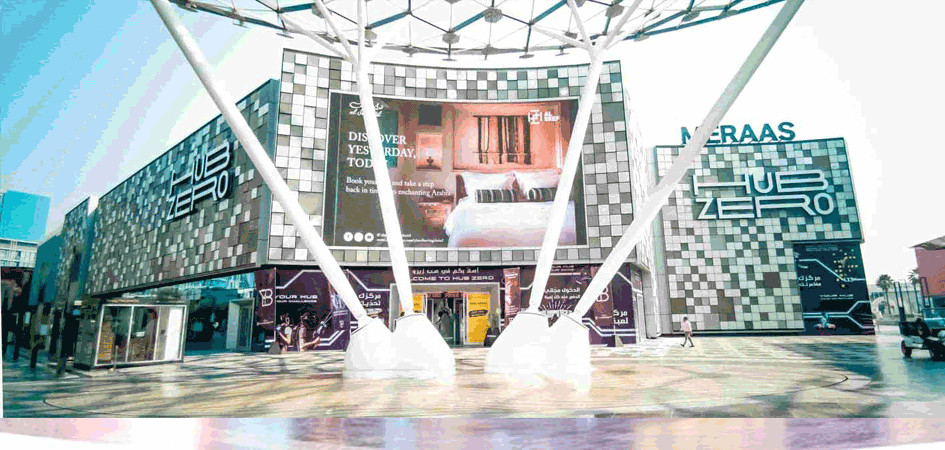 You can enter the theme park free of cost. It works on a 'Pay and Play' mechanism where you can buy a card and top up from AED 100 to play.
Timings
Saturday to Wednesday: 2 PM – 10 PM
Thursday to Friday: 2 PM – 12 AM
Green Planet
Green Planet Dubai aims to raise curiosity in children and excitingly teach them some valuable things. A tropical forest is built with over 3000 plants and animals. Show the most significant man-made and life-sustaining tree in the world to your little ones. Here, children will enjoy the flora, fauna, and wildlife and learn the significance of protecting the environment.
Timing: Friday – Saturday: 1 PM – 12 AM
City Walk Dubai restaurants
Foodies will never be disappointed in their visit to City Walk as there is a long line of cafes and restaurants with varied cuisines to tantalize your taste buds. Try some luscious chicken grills at Butcha Steakhouse & Grill. The healthy and delicious burgers with natural ingredients are the highlight of Bareburger. Relish a gourmet meal with your loved ones at The Square, City Walk. The options are endless, and the taste is just incredible.
Where is City Walk Dubai
The posh neighborhood was developed at Jumeirah between Al Wasl and Al Safa. It lies next to Downtown Dubai, and you can see Burj Khalifa dazzling as you walk through City Walk. If you are going by metro, you can alight at Burj Khalifa/Dubai Mall metro station and walk to City Walk. Otherwise, you can take the bus going to Al Safa.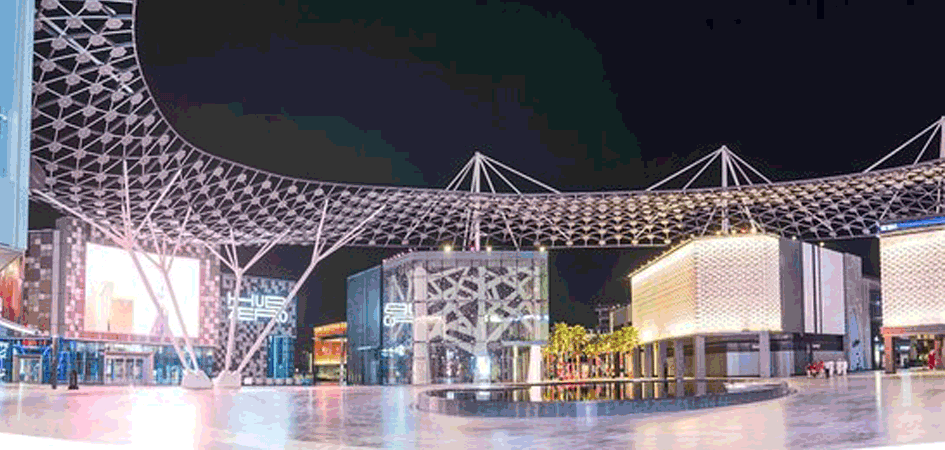 City Walk Dubai – Opening Hours
Retail
Sunday to Wednesday – 10:00 AM to 12:00 Midnight. Thursday to Saturday – 10:00 AM to 12:00 Midnight

F&B
Sunday to Wednesday – 10:00 AM to 1:00 Midnight. Thursday to Saturday – 10:00 AM to 1:00 Midnight

While there are plenty of shopping malls in Dubai, City Walk stands out from all others as it is by every means a miniature city that has everything inside. Walking inside this sprawling area will never tire you, and you won't run out of choices when it comes to things to do. City Walk Dubai is an out-of-the-box shopping, dining, and entertaining experience that you must try on any of your weekends.