Scuba diving is one of the best recreational activities that you can do. And with the current heat wave going around the world, nothing can beat the heat than taking a nice bath deep down in the sea and seeing the sea life in front of your very eyes. While talking about the scuba diving facilities In Dubai, nothing can beat the aura of Atlantis the Palm. The complex of the Hotel, resort, and water park is situated between the calm and turquoise waters of the Arabian Gulf and the iconic Atlantis Dubai skyline. From the moment you enter the complex till the time you leave, everything you experience in between will cherish your memories forever.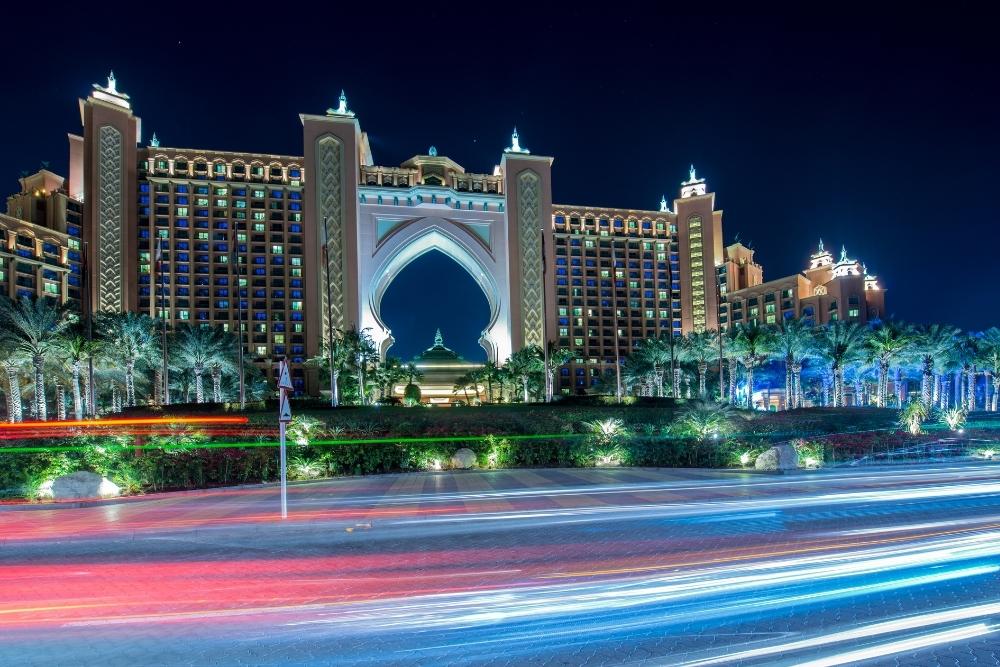 Atlantis Hotel Dubai
As a 1544-room complex, Atlantis The Palm is your ultimate holiday destination, and it has A LOT to offer its visitors. It's warm, sandy, and turquoise beaches, relaxing pools, and an amazing The Lost Chambers Aquarium, Atlantis Hotel, is a treat for your eyes.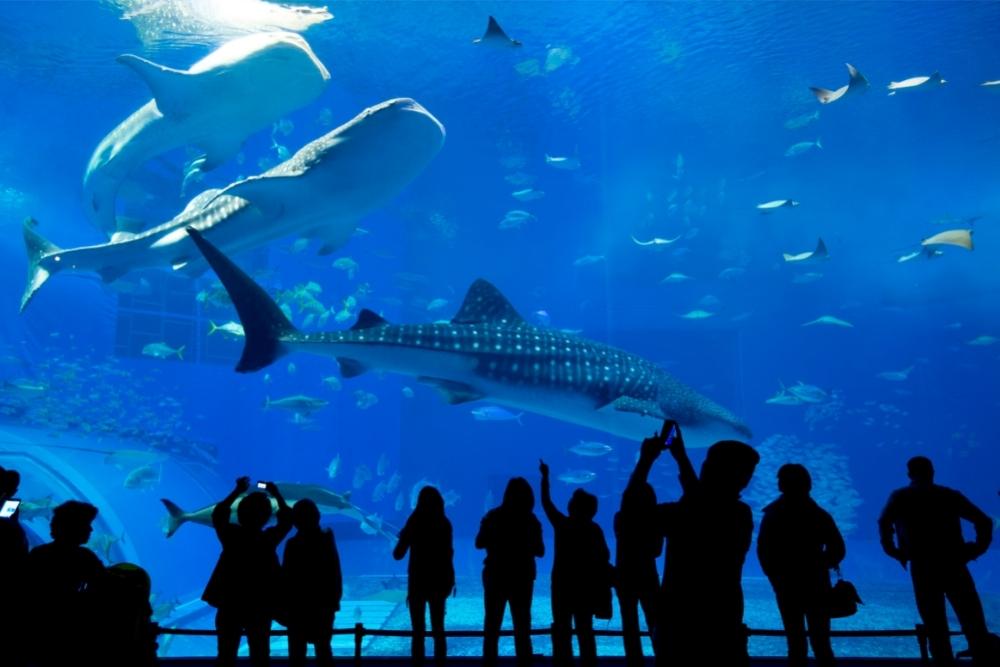 What Features do Rooms at Atlantis Hotel Offer?
The rooms at Atlantis The Palm are not your standard hotel rooms. Instead, the Hotel offers a lot of features in each of its rooms. They are:
Allergy-free
Have proper air-conditioning
Coffee/tea makers
Extra-long beds
Blackout curtains
Cable/satellite TVs, and
Bidet in bathrooms
What Types of Rooms are Present in Atlantis the Palm?
Rooms in Atlantis the Palm differ based on their location.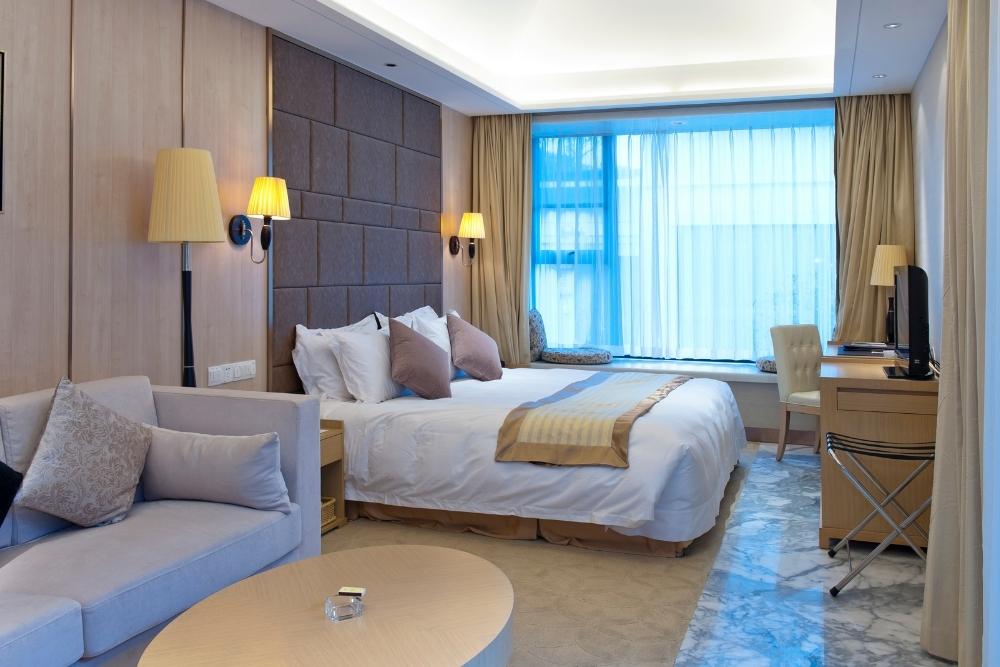 The types of rooms are as follows:
Ocean view rooms
Landmark view rooms
Smoking and non-smoking rooms
Family rooms
City view rooms
Suites and bridal suites
Amenities to Enjoy in Atlantis the Palm:
While at Atlantis The Palm, you can enjoy different amenities, such as:
Pool
Beach
Babysitting facility
Boating
Bar and lounge
Fitness center with gym and workout room
Free internet, and
Free parking
Atlantis the Palm Water Park
Nothing is better than taking a splash in the world's largest water park! And at Aquaventure in the Atlantis the Palm, you do the same. At Aquaventure Water Park, different adventures await you to provide you with the ultimate thrill and adrenaline rush you have been yearning for a long time!
Atlantis the Palm Scuba Diving
While scuba diving at Atlantis The Palm, you can see over 65000 different marine species swimming freely around you. While under the water, you will feel the vibes of the majestic and legendary city of Atlantis. Don't forget to engage with various colorful fishes, rays, and sharks around you. Belo in this guide, you can have a deeper look at the fun activities you can do while scuba diving at Atlantis Hotel Dubai.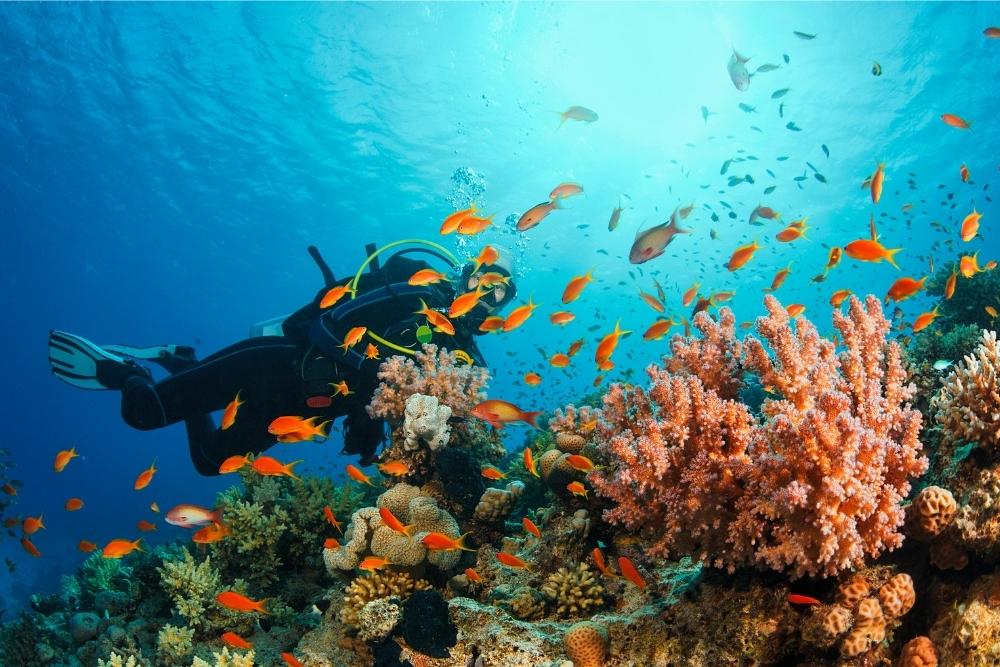 1. The Sharky Experience
When it comes to sharks, most of us presume them as vicious and bloodthirsty predators eagerly looking forward to devouring humans. However, this myth gets busted at Shark lagoon at Atlantis the Palm water park.
2. The Shark Safari
Get a chance to watch sharks as they swim just inches away from you by visiting the Shark Safari. Before immersing yourself, you will be provided with special helmets. Then, you can watch all sorts of amazing marine creatures, including sharks, rays, and other species of colorful fishes.
3. The Shark Snorkel
Allow yourself to enjoy a fantastic shark snorkeling adventure in Atlantis The Palm's water park. Swim with various shark species and other native and exotic marine animals.
4. The Shark Attack
The Shark Attack is a safari of one of its kind. It begins 13 meters up the Atlantis Hotel's water park, Ziggurat. There, you are allowed to sit either in a one- or two-person inner tube that takes you to the core of the Tower of Neptune. From there, you emerge through an underwater lagoon you can enjoy a complete 360-degree view of the shark-infested water.
What Else does Aquaventure (Atlantis The Palm) Offer?
1. The Warehouse
Your trip to Atlantis Hotel Dubai will be incomplete without visiting The Wavehouse. This newly opened entertainment venue is located in the Hotel's Shopping Avenues and overlooks Aquaventure Park. The Wavehouse is a perfect combination of leisure and fun recreational activities. And the best part about it is that you can visit it even if you are not a guest of the Hotel.
As its name suggests, The Wavehouse provides surfers and surfing aspirants with an exhilarating experience of their lifetime. Its modern artificial wave machine creates large ripples for them to surf on. If you think you can handle these waves, sign up for the adventure. Once done, reach for the beach-themed cooling sheds, dry yourself off, and enjoy cool drinks at the bar outside.
2. The Leap of Faith
Do you like to challenge death by looking directly in its eyes? If yes, then The Leap of Faith is the ride you would like to take. Once you get on this 98-feet tall mega slide, you will feel the adrenaline rush from head to toe. Get ready to be plummeted at a speed of 60 Km/h and complete your adventure by passing through a clear acrylic tube. And mind you, your passage from the beginning of the ride till the initiation of the tube will only take 3 seconds!
3. Get Avenged by Poseidon's Revenge
This slide resembles a lot to The Leap of Faith. Once you enter the capsule (or chamber) with trapdoors, you will feel your body being overdosed on adrenaline. The feeling of the floor vanishing beneath you and getting 31 meters down in depth via a 116-meter long waterslide at 60 Km/h will surely be an out-of-world experience.
4. Defy Physics on Zoomerang
Zoomerang is a wild combination of plummeting abysses to vertical zooms where you can enjoy being weightless. The Zoomerang slide is over 156-meters long and 25-meters high and accommodates six people. This rafting adventure is situated at the Poseidon Tower.
5. Reach the Heights with the Atlantean Flyer
Ever tried the combo of skydiving and hang-gliding at once? If not, get ready to do on the longest zip line you will not find elsewhere in the Middle East. You will be carried across a zip line from a high waterslide tower with gravity. Although this journey is just a minute long, you will enjoy the spectacular view of Dubai city.
6. Thrilling Over the Rapids
Who would not like to venture into a 1.6-kilometer river adventure where gushing rapids will confront them? The ride in Rapids will give you an experience of a lifetime. While inside the river, you will be attacked by torrents at every turn you take. And if you want to take a break from all that adrenaline pumping, you can rest in large pools with roomy sun decks alongside the river.
7. The Frightening Anaconda
Anacondas can be dangerous in jungles. But what about a waterslide shaped as an anaconda? The aquaconda is the world's largest six-perso0n water tube having a total length of 210 meters and a height of 25 meters. The ride is full of exciting twists, turns, winding curves, and steep banks reaching a height of 4.6 meters. Get ready to make your heart thump while going around the aquaconda's 9.2-meter-wide corners while being in a tube that is racing at 35 Km/h.
8. A Serpentine Spin
Slitherine is yet another set of snake-shaped slides. The cool thing about this slide pair is that one of the slides is suspended within another. Turning around the aquaconda, Slitherine is situated at 31 meters, with its length of 182 meters. While in the tubes, you can see the outside world by looking outside the semi-transparent fiber tubes. You can make your experience in the tubes more exciting by racing your family and friends. Calculate your finishing time by looking at the counters situated at the end.
9. Splash at the Splashers
Kids like to have fun, especially when they are around water. If you have children who want to splash around, take them to this eight-slide complex. There is a large bucket at the Splashers, pouring about 140 liters of water on people and children in the pool.
How to go to Atlantis The Palm?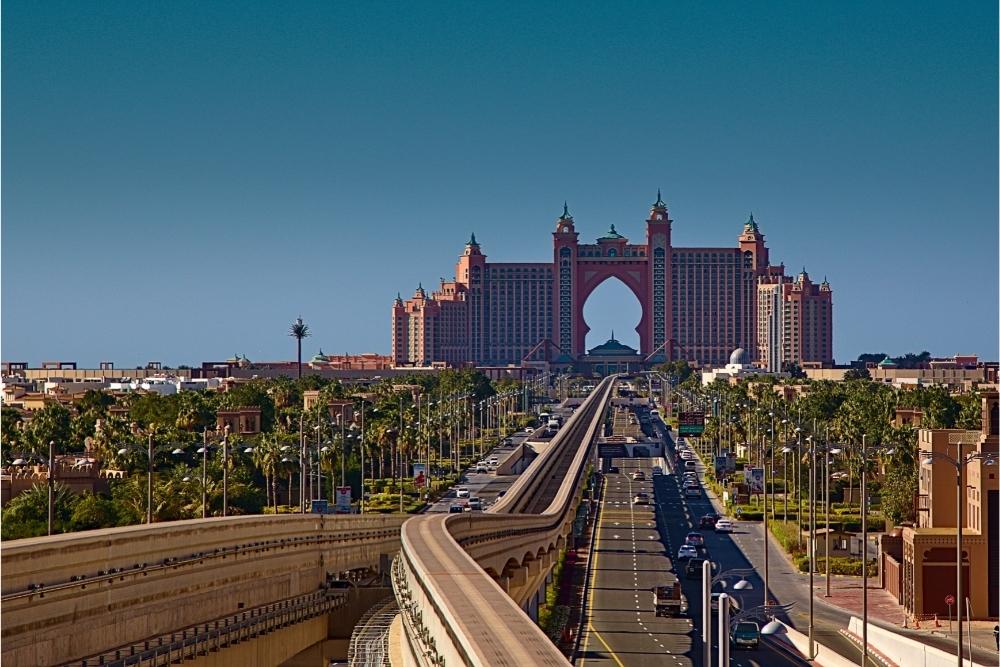 You can choose three options if you want to reach Atlantis the Palm. These are:
Via Subway or Tram: You can get a subway from Burj Khalifa Metro Station to Sobha Realty Metro Station. From there, switch to the tram and reach the Palm Jumeirah islands. At Palm Jumeirah, another tram will be ready to drop you off at the Atlantis Aquaventure.
Via Taxi: You can take a taxi from Downtown Dubai to get to Atlantis hotel Dubai. The whole ride will be around 26.6 kilometers.
Via Car: The option of taking a car is also feasible, and the distance you will have to cover from downtown will be precisely the same as the distance covered by a taxi.
Takeaway
If you like to travel and want new adventures in your life, then Dubai is your go-to place. Amongst hundreds of places to enjoy, don't forget to pay Atlantis The Palm a visit. Because the time you will spend there and all the vivid memories you will make will live with you forever.